A toolbox for success: Meet 2022 PNW graduate Brianna Tomaszewski
December 9, 2022
Graduating with a degree in Information Systems with a concentration in Management from the College of Business at Purdue University Northwest (PNW), Brianna Tomaszewski, '22, found her passion and a career in an introductory course to computer application software.
The Hammond native entered PNW looking to study nursing. After applying late and missing out on admission into the Nursing program, she took general studies courses her first year. One of those classes, an introduction to computer application software, is where Tomaszewski found her calling and a new major.
During her time at PNW, Tomaszewski was a member of the Theta Kappa Pi sorority, as well as the Information Systems Student Organization. She attended PNW's LEAD (Leadership Exploration and Development) Academy, a program designed exclusively for PNW students which focuses on leadership development, training and networking. In addition to working in the Office of Instructional Technology as a student worker, Tomaszewski completed an internship over the summer as a global technology intern at McDonald's Global Headquarters in Chicago.
In March 2023, Tomaszewski will begin working full-time as a global technology rotational specialist at McDonald's Global Headquarters. Eventually, she would like to attain a position as a technology learning and development manager.
Why did you choose to attend PNW?
"My mother graduated from PNW while I was growing up and she always spoke so highly of her experience here. I always knew that PNW would be a great place for me. Also, I grew up in Hammond and watched PNW grow over the years. It motivated me to want to come here."
What did you like most about your program in Information Systems Management?
"I liked the amount of systems we were introduced to in my major. I was able to get hands-on experience with SPSS, SAP, SQL and Excel. Going into my internship at McDonald's, I was able to easily use those skills. While all the interns were amazing, many of them didn't have experience with some of the systems. So, it was great to see the difference my education at PNW made compared to the other interns. I feel very prepared to go out and work in these systems."
How do you think your involvement in campus organizations and activities helped define your success at PNW?
"Being involved provided me with the building blocks that helped me build myself up to be successful both at PNW and in my future career.
Every organization or activity I was a part of made me set a standard for myself. It held me accountable for what I was doing. As a student worker and as a member of a sorority, I had to keep my grade point average at a certain level. Participating in the LEAD Academy taught me what a leader is and how to build my leadership toolbox.
These experiences make me want to do even greater things over the years."
What words of advice would you share with prospective students looking to attend PNW?
"Try to do things that make you uncomfortable to help build yourself up. I was scared of public speaking but knew I'd have to do it in my career. So I volunteered at my job in the Office of Instructional Technology to do every single training session. That helped me become more confident and comfortable with public speaking."
Was there anyone at PNW who inspired or encouraged you along the way?
Director of the Office of Instructional Technology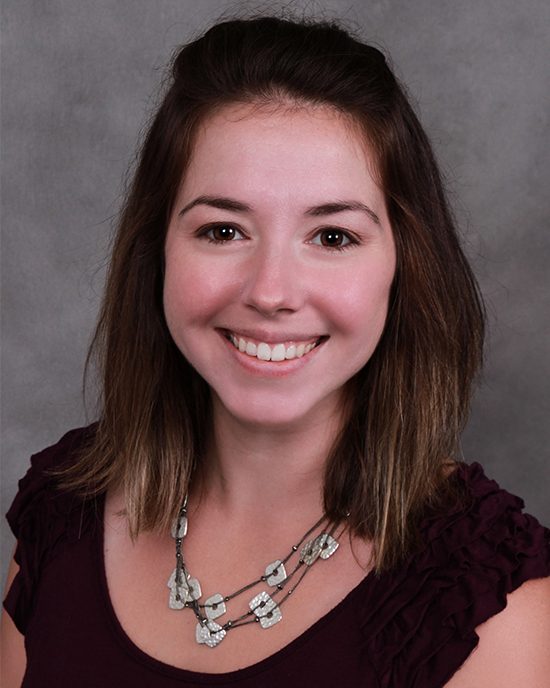 Senior Educational Technologist
Senior IT Business Analyst
"Katie, Lara, and Jessica have all been huge motivators for me every day. They motivated, pushed, and supported me to do things that helped me build my leadership toolbox.
"Dr. Igartua introduced me to information systems management and careers in the field. She always motivated me to be confident in myself and my skills and to go out and apply for jobs, even if I didn't meet every qualification. That's how I got the internship and job at McDonald's."