A Welcome from Dean Carey
August 27, 2020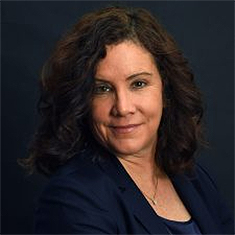 Dear CHESS Students:
Welcome to the academic year 2020-2021 at the College of Humanities, Education and Social Sciences (CHESS).  Speaking on behalf of the college, I hope that you had an enjoyable summer. We, the faculty and staff, are thrilled that you are back on campus whether in the face-to-face, virtual, hybrid, or online.
CHESS is the heart of Purdue University Northwest. As a PNW CHESS student, you will be prepared for life beyond the classroom. Here, you will gain a broader understanding of the world by engaging in it. You'll become an accomplished leader by respecting different ideas and approaches. Your experiences inside and outside the classroom will transform you into a civic-minded professional ready to impact the world, the state, your workplace, and community.
In choosing Purdue Northwest, you will not only be prepared with the values and knowledge to succeed in the world as it is today, you will also receive the understanding and leadership qualities to flourish in the future. Whether you launch immediately into a career or pursue an advanced degree, PNW primes you for a lifetime of success.
To be successful, please do a few things.  Visit your advisor, drop in on your professors' office hours.  Because of COVID, those may be in person with an appointment or virtual.  Also, sign up for Handshake, and attend events. Your departments are hosting many virtual events this semester.   Your professors, advisors, department chairs, director, and staff are here to assist you.  Be sure to make appointments, attend office hours, or stop by to introduce yourselves.   We, in the dean's office, are able to answer any questions.  Feel free to drop by CLO 152 if you are on campus or call us at 219-989-2401 or 219-785-5647.
To become more involved, CHESS hosts many events, and you are invited to attend. This year, the faculty are hosting an important and timely series "Race, Racism, and Anti-Racism."  To kick off the series, Glen Ford, Executive  Editor of the Black Agenda, will speak on "The Return of Black-Led Grassroots Politics" on September 3 at 12:30-1:45.  To sign up for the series, please see the web site: pnw.edu/anti-racism.
PNW and CHESS have many free initiatives to help you reach your professional goals. Please sign up for Handshake to begin an internship and job search.  I also suggest that you make an appointment at the Career Center to begin your internship and job search.  And, we are looking for students to join the Student Advisory Board. Consider applying to make your mark on the college. 
If you need any assistance, please remember to contact the Dean of Students. The Dean of Students is able to help connect you with resources and opportunities on campus.
Finally, the College hosts events throughout the semester.  For continued updates, please check the CHESS calendar. For more information about the amazing CHESS faculty and students, please see our newsletter Smart Moves.  You can find us on Twitter, Instagram, Facebook, and LinkedIn by using /pnwchess. Also, we now have a PNW CHESS YouTube channel.
I hope you have a wonderful Fall semester at Purdue University Northwest.
Sincerely,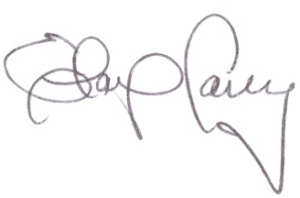 Dr. Elaine Carey