Our History
One university with two campuses, Purdue University Northwest offers innovative education to students of northwest Indiana and beyond.
Balancing an urban and rural setting, PNW offers one-of-a-kind proximity to active manufacturing, relaxing lakefront, and the nearby opportunities of Chicago.
A Look at Leadership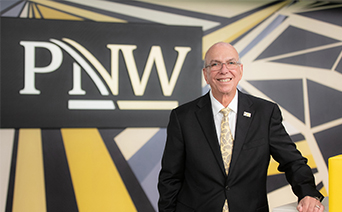 Thomas L. Keon, Ph.D., serves as chancellor of Purdue University Northwest. An accountant by training and a supporter of civic engagement and the arts by design, Chancellor Keon previously served as Chancellor of Purdue Calumet. He seeks to equip students with training for successful careers as well as a deep appreciation for the responsibilities of citizenship.
---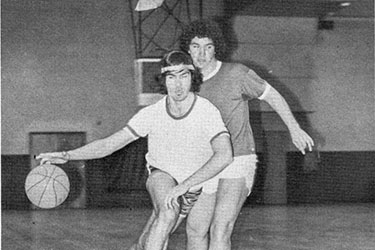 70 Years of PNW Intramural Sports
In 1952, Bob Hayes, a long-time administrator in the athletics department at PNW, began the intramural program with four sports – basketball, baseball, volleyball and ping pong. Since then the program has grown to include more than 40 intramural activities.
---
Roaring Ahead
2021-2022 marked the fifth anniversary of the establishment of Purdue Northwest and the 75th anniversaries of our legacy institutions, Purdue Calumet and Purdue North Central.
We celebrated with a yearlong tribute, "Roaring Ahead," that focused on the many ways Purdue Northwest transforms students' lives and our metropolitan region, driving engagement and pushing the boundaries of innovation.
PNW planned several university-wide events open to the entire community. More importantly, individual units, departments and colleges were encouraged to plan their own events to look to our future while celebrating our history.
---
Bell Tower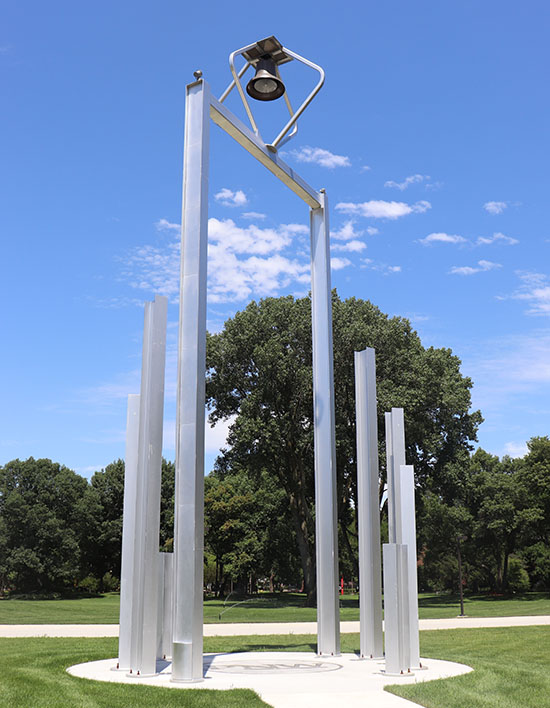 On April 29, 2022, PNW's steel bell tower rang its first chimes during the ribbon cutting and celebration. The construction of the bell tower, which is located near Lawshe Hall and the Nils K. Nelson Bioscience and Innovation Building, began in November 2021.
The structure will serve as a visual landmark on the Hammond campus. PNW leaders expect the tower to become a central gathering place for students, alumni and other campus visitors.
Learn More About the Bell Tower
---
PNW Design Studio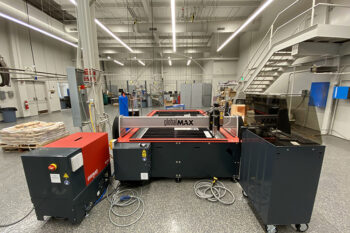 In 2021, the School of Engineering at Purdue University Northwest has opened the PNW Design Studio, featuring state-of-the-art facilities and equipment and offering a new level of experience in design and innovation for engineering students.
The 8,000-square-foot studio provides creation, assembly and maker spaces that will serve student competition and senior design project teams, as well as provide support for teaching and experiential learning across the PNW School of Engineering. In addition, the PNW Design Studio will bring together engineering students and faculty and help to facilitate work on projects with external stakeholders in the community, industry, Northwest Indiana and neighboring states.
Learn More About the Design Studio
---
David Roberts Center for Innovation and Design
In September 2020, Purdue University Northwest opened the David Roberts Center for Innovation and Design, located on Indianapolis Boulevard just a few blocks west of the PNW Hammond Campus.
The 4,500-square-foot, technology-driven facility will provide students the means to focus on synergistic project-based designs. The Center was configured optimizing the 3M principle: mobile, modular and maintainable.
---
Bioscience Innovation Building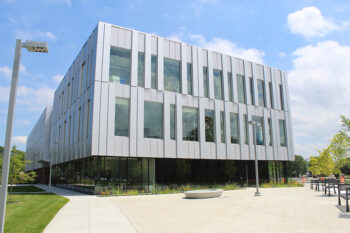 Years of planning, months of construction and countless hours of work came to fruition with the fall 2020 opening of the Nils K. Nelson Bioscience Innovation Building.
Located on the Hammond campus, the building plays host to PNW's nursing and biological sciences departments.
Boasting an eye-catching design and close to 70,000 square feet of space, the building was created with two main goals in mind – to offer a wide array of spaces for students to work and collaborate in and also maintain flexibility for future growth and changing learning methods.
---
Welcoming Gabis Arboretum!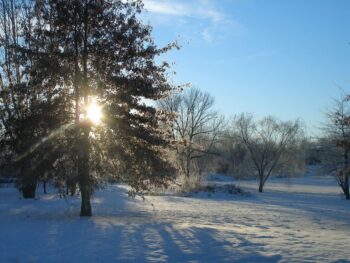 In February 2018, the 300-acre Taltree Arboretum & Gardens in Valparaiso, Indiana became part of Purdue University Northwest through a donation of the $12 million preserve by founders Damien and Rita Gabis and the Taltree board of directors.
The largest gift in the history of PNW, the renamed Gabis Arboretum provides educational and research opportunities for people throughout Northwest Indiana and beyond with more than six miles of hiking trails, formal gardens and a unique collection of oak species.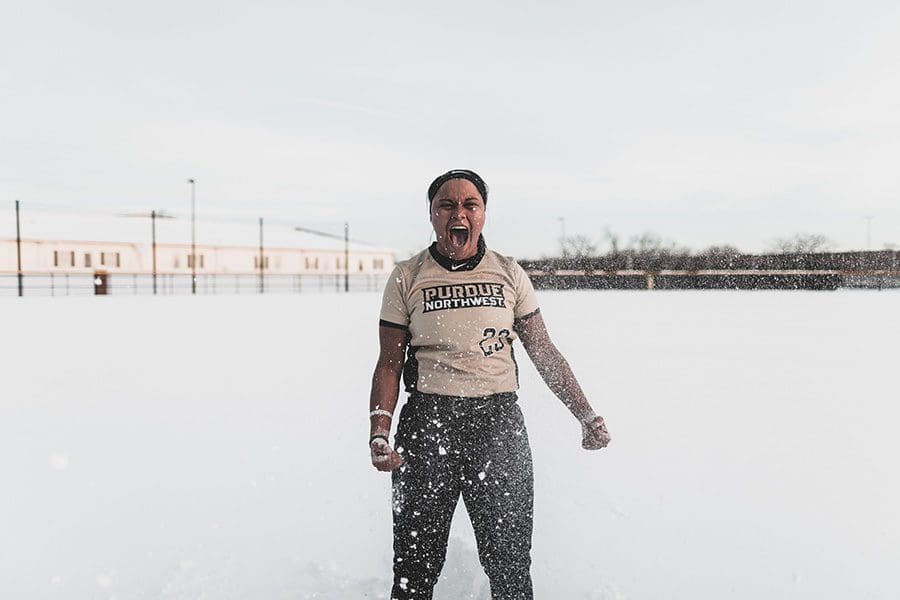 PNW Athletics
Purdue University Northwest competes at the NCAA Division II level in 17 men's and women's sports as part of the Great Lakes Intercollegiate Athletic Conference. Nicknamed the Pride, PNW's athletic teams are represented by mascot Leo the Lion.
---
Two Campuses – One Rich History Since 1946
Both the Hammond and Westville campuses have been making history in the Northwest Indiana region since 1946. Before we unified to create Purdue Northwest, Purdue Calumet and Purdue North Central each had 70 years of growth and accomplishments, which we share below:
Purdue Calumet – Established 1946
The demands of World War II prompted the birth of Purdue University Calumet. Technical classes were offered to Calumet Region plant workers as part of a national defense training program in cooperation with the federal government.
When the war ended in 1945, Purdue decided to continue its presence in Northwest Indiana, with a university extension operation.
Purdue credit courses were introduced Feb. 25, 1946, with classes held at various locations across the Region.
First Campus Building
With generous support of local business, industry and citizens, a 40-acre parcel of land in south Hammond's Woodmar neighborhood was purchased for campus development. By late 1951, Purdue had moved into a permanent Calumet home. The structure, originally called the "Center Building," would come to be renamed the Gyte Science Building years later, after the first director of the Calumet facility, Millard Gyte. Meantime, the opening of the structure signaled the beginning of the Purdue University Calumet Center era.
Additional Buildings and Campus Advancement
After being redefined as a regional campus in 1962, the Calumet Region Purdue was renamed the Purdue University Calumet Campus.
The E.D. Anderson Building (ANDR), named for the chairman of the Hammond Chamber of Commerce committee that offered Purdue the site on which to develop the Calumet campus, was dedicated in 1969. The three-story brick structure at the campus' northwest corner added a variety of laboratories, workshops, a demonstration classroom, a closed circuit television system, and 60 faculty offices. After years of offering two-year associate degrees, Purdue Calumet graduated its first class of baccalaureate degree students in 1967.
The 1970s proved to be a decade of great campus growth. In 1970, the 30,000 square foot, $1.5 million Andrey A. Potter Laboratory Building opened, named in honor of a long-term Purdue West Lafayette dean of Engineering and advocate of technical education.
A year later, the Student-Faculty Library Center opened (now known as the Student Union & Library). The $6 million, 155,000 square foot structure housed a new library, student center, bookstore, offices, classrooms, and a multi-purpose room; it transformed campus life.
The spring of 1973 brought the completion of a $3.2 million, 54,000 square foot structure that would come to be known as Lawshe Hall (LAWS), the campus' administration and enrollment management center.
Another milestone was achieved in 1979 when the campus became recognized as a regional university and designated Purdue University Calumet.
The purchase from the School City of Hammond of the former Porter Elementary School was completed in 1980, and for years Porter Hall housed many departments and offices. In 1991, it underwent a major rehabilitation and interior redesign to accommodate communication and behavioral sciences programs.
In 1989, the opening of the newly-constructed $4.5 million Donald S. Powers Computer Education Building signaled a significant commitment to technological education in Northwest Indiana.
After Purdue Calumet celebrated its 50th anniversary in 1996, the growing university's need for more instructional and faculty space prompted construction in 1998 of the $17.2 million Classroom Office Building (CLO), Purdue Calumet's 13th campus structure.
Purdue Calumet became a residential campus in 2005 with the construction of University Village Phase I, a $16.5 million apartment-style complex with accommodations for 376 students.
During the first decade and beyond of the 21stcentury, cultivation of an appealing, engaged learning environment and campus community became a priority as Indiana's higher education system challenged Purdue Calumet and other regional universities to graduate more baccalaureate and master's level students.
In response, Purdue Calumet raised its bar as a student-centered, destination university. It took innovative steps, such as implementing experiential learning as a baccalaureate graduation requirement, and it developed strategies to attract and retain qualified, successful students committed to earning their degree at the Hammond campus. Purdue Calumet awarded its 50,000th degree in 2014.
By engaging faculty expertise, introducing research centers and institutes, and developing cutting edge off-campus facilities, such as its Commercialization and Manufacturing Excellence Center (2015), Purdue Calumet took steps committed to becoming a valuable resource and leader in advancing Northwest Indiana.
Campus Leadership
Following the death of Calumet's first campus director, Millard Gyte, in 1958, Carl Elliott became director and eventually the university's first chancellor in 1974 before moving on to another appointment. Richard J. Combs was appointed Purdue Calumet's second chancellor in 1975, serving until his retirement in 1990. Subsequently, James Yackel (1990-2001), Howard Cohen (2001-2011) and Thomas Keon (2011-2016) directed the growth and development of Purdue Calumet. Keon became the first chancellor of Purdue Northwest upon the unification with Purdue North Central in 2016.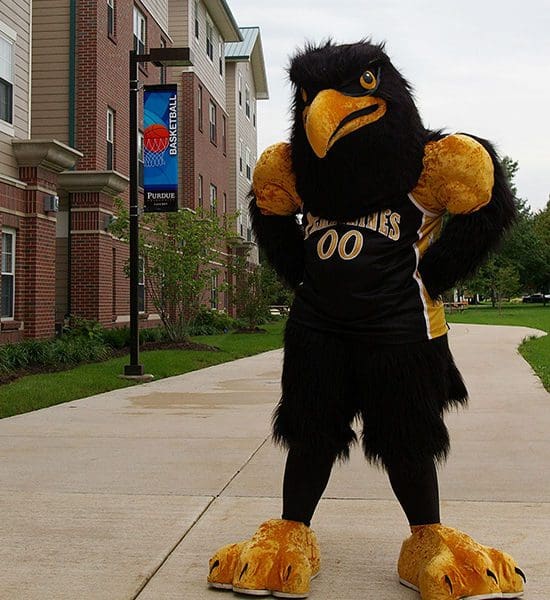 Purdue Calumet Athletics
Purdue Calumet athletics debuted in 1953-54 when the men's basketball team compiled a 13-7 record in uniforms donated by the nearby former Fat Boy restaurant. Since the 1950s, in addition to men's basketball, Purdue Calumet fielded intercollegiate varsity teams at one time or another in men's and women's soccer, baseball, softball, men's and women's golf, men's and women's cross country, men's and women's tennis, women's volleyball and women's basketball.
Considered affectionately the father of Purdue Calumet athletics, Bob Hayes enjoyed a 37-year career at the Hammond campus as coach, athletic director, intramural program coordinator, physical education instructor and statistician until 1990.
In 1966, "Peter Piper" replaced Purdue Pete, and varsity athletic teams transformed into the "Pipers." The Pipers became the "Lakers" in 1981, and in 2004, the mascot and nickname again changed to the "Peregrines," with the names of the Peregrine mascots as "Victor" and "Pride."
---
Purdue North Central – Established 1946
Purdue University became a presence in the area shortly after World War II when the University began offering technical courses at extension centers in LaPorte and Michigan City. The centers offered Purdue's complete freshman engineering program, as well as a two-year technical institute.
Purdue Barker Center
In 1948 the Barker Welfare Foundation made available to the University the John Barker mansion. All of the area classes were consolidated in this fine old structure in the spring of 1949. Through the 1950s, enrollments at the Barker Memorial Center continued to grow, as did the population of the north central region of the state.
By the early 1960s, it was evident that this part of the state was due for a population boom and significant industrial expansion, and Purdue began to make plans for a new regional campus that could more adequately serve the area.
Permanent Campus Opens
In May of 1962 Purdue University, through the Ross-Ade Foundation, purchased 160 acres in LaPorte County at a location that could best serve the cities of LaPorte, Michigan City and Valparaiso.
With the site available, serious plans started on the development of the first building of the new campus.
The Education building, containing 90,000 square feet, provided modern academic facilities when it opened its doors for the Fall 1967 semester, with an enrollment of 1,200 students.
In September 1968, construction was begun on a $750,000 addition on the east side of the building. One year later, the addition was ready for occupancy.
In 1984, this building was renamed Schwarz Hall in honor of Robert F. Schwarz, the first dean and director.
Campus Leadership
Schwarz returned to teaching in 1972 and John W. Tucker served as Chancellor from 1972 to 1979, when he returned to full-time teaching. William R. Fuller was Interim Chancellor until June 1982, when Dale W. Alspaugh was named Acting Chancellor. Alspaugh became Chancellor in 1984, retiring from that position in December 1999. James B. Dworkin became Chancellor in January 2000 and served until his retirement in 2016.
More Buildings Added
In 1969, the Indiana General Assembly appropriated funds for construction of a second building. The Library-Student-Faculty building (LSF) was dedicated in March, 1975. It encompasses 100,000 square feet of space, 30,000 of which serve as the library facility.
In February 1993, construction began on the 70,000 square-foot Technology building, and was completed in 1995. The 2,600 square-foot Robotics and Flexible Manufacturing Technology Laboratory, built in the spring of 1985 and previously located in the LSF building, was moved to the Technology Building.
In May of 2002, Purdue North Central announced the opening of the North Central Veterinary Emergency Center (NCVEC). The $1.4 million facility is located on the Westville campus and was made possible through a unique, public-private partnership that brings together Purdue and an investor group of 36 area veterinarians. The center provides 24-hour emergency and specialty veterinary care to the owners of dogs, cats, and other small animals within 50 miles.
On October 16, 2014, Purdue North Central broke ground for its fourth campus building, which was later named in honor of Chancellor James B. Dworkin as the Dworkin Student Services and Activities Complex. Built with a broad range of community support, this 86,000-square foot facility is the center of student activity on campus, hosting the H.D. Kesling Gymnasium, walking track, exercise rooms, locker rooms, study lounge and meeting rooms for student clubs.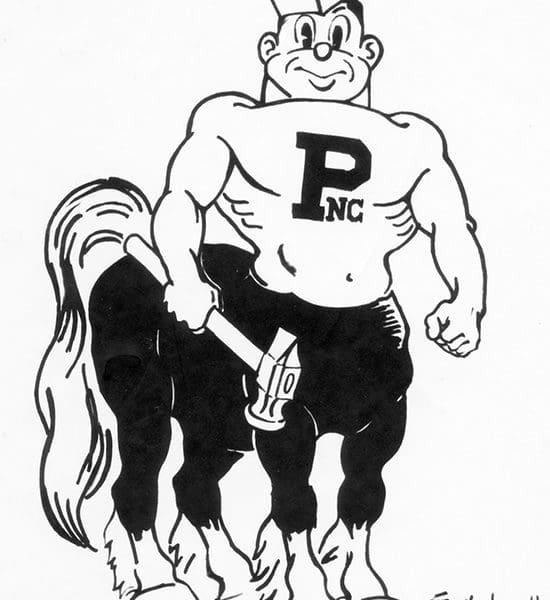 PNC Athletics
In 1967, the same year PNC moved to its new home in Westville, the athletic mascot was named the "Centaurs." In 1998, the mascot changed to "Panthers," and in the spring of 2003, the Panther mascot was officially given the name "Pounce."