Experiential Learning
Experiential learning means gaining active, hands-on experience in the real world as part of the academic program. Learning is enhanced when students integrate the formal classroom instructional process with practical experience.
Students
Experiential learning is one more way PNW gives students a competitive advantage.
Businesses of all sizes, research facilities, nonprofit organizations, community service groups, government offices and medical facilities work with PNW to design structured, supervised programs that benefit the students as well as the community partners.
By graduation, each student will have at least two opportunities to apply what they have learned in a chosen field of study.
Experiential learning can lead to increased job opportunities, interview skills, and solid life skills.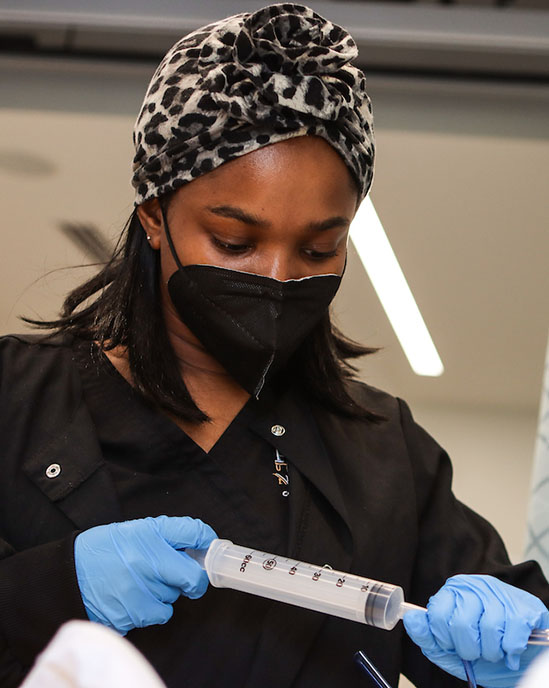 Faculty
The University has formed a strategic partnership with the National Society for Experiential Education (NSEE) to further professional development in the area of experiential education for our own faculty as well as regionally and nationally
The graduation requirement broadens opportunities for faculty to apply research and learning in a particular field of study.
Experiential learning enhances the classroom experience with cutting edge research, business and technology
Community Partners
Partners gain a source of highly educated and motivated pre-professionals.
With more than 70 programs, Purdue University Northwest can help its partners find talented students and design and develop a specialized program to fit the organization's needs and time commitments.
How is Experiential Learning at Purdue University Northwest different from hands- on learning at many other colleges and universities?
Experiential learning is a graduation opportunity for Purdue University Northwest students. Students must enroll in at least one experiential learning course while completing their degree. Experiential learning courses must meet a set of measurable guidelines to fulfill the graduation requirement. The University, the student, and the community partner must collaborate to ensure success for all parties.
Types of Experiential Learning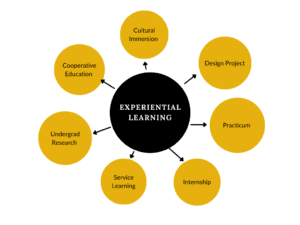 Combining practical experience with a structured learning experience to support academic and career goals. Internships are an opportunity to take on a role in an organization and develop your skills in your chosen field of study.
A scholarly or artistic activity that leads to the production of new knowledge.
A problem solving activity to provide students with a supervised experience within a particular course.
A travel experience which involves both academic learning and value added experiences designed to enhance student awareness of cultural differences.
Supervised clinical lab, work, or service experience done by a student to make the connection between theory and practice of a particular discipline.
Structured experience in the community with specific learning objectives where by the learner will partake in active collaboration that builds on the resources, skills, expertise and knowledge of the campus and community.
Formal, structured plan of education in which students alternate periods of full-time classroom study with periods of paid, supervised, and progressively responsible training related to their academic major.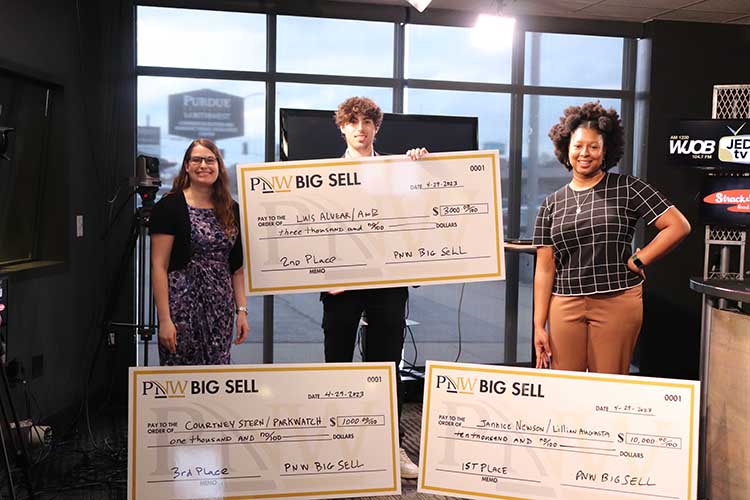 PNW Big Sell Competition
Local entrepreneurs pitch ideas to judges for a chance to win a monetary prize while students review submissions, attend the competition, and interact with entrepreneurs in their own community.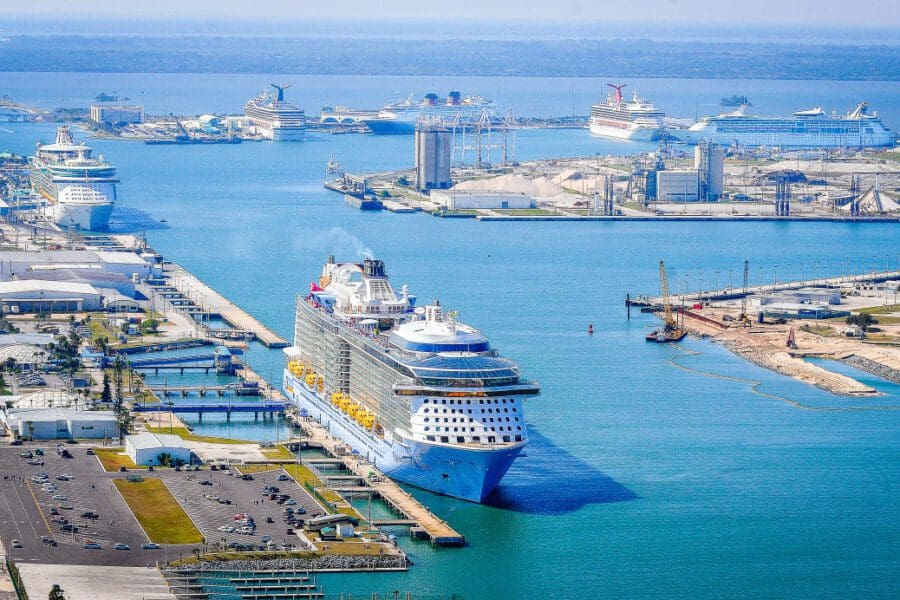 Education Study Cruise
Learn about hospitality leisure travel and tourism with a unique combination of academic rigor and experiential learning.
Faculty Senate Documents
Experiential Learning Committee
 Pamela Saylor, Co- Chair
Radmilla Stanic, Co- Chair
Dawit Gizachew
Kenneth Kincaid
Ramesh Neupane
Patricia Rodda
Pitparnee Stompor
Maria Watson
Rebecca Stankowski, ex officio 
Putting Experience into Practice