Assessment
We provide university-wide support for the assessment of student learning at the course, program and institutional levels.
Activities include development of measures of student learning outcomes, support for the annual program review process and assessment of general education and experiential learning.
University-Level Learning Outcomes
Upon completion of an academic program at Purdue Northwest, students will demonstrate:
Increasingly Specialized Knowledge of Human Cultures and the Physical and Natural World,
Intellectual and Practical Skills,
Personal and Social Responsibility, and
Integrative and Applied Learning
Each academic program should include these outcomes, at a level of attainment appropriate for the degree level (e.g., doctoral, master's, baccalaureate, certificate), in their articulation of program-level student learning outcomes. Programs may rely on the assessment of the university learning outcomes.
Program Learning Outcomes
Each academic program has created appropriate student learning outcomes, each with associated assessments and rubrics. Assessment plans are also in place for General Education, First-Year Experience and Experiential Learning.
Each program-level outcome can be mapped to one or more of the university-level outcomes. The University has chosen the Taskstream by Watermark platform in which departmental faculty record assessment results and make plans for continuous improvement. It includes data analytics and interactive reports, and supports scalable benchmarking and inter-rater reliability.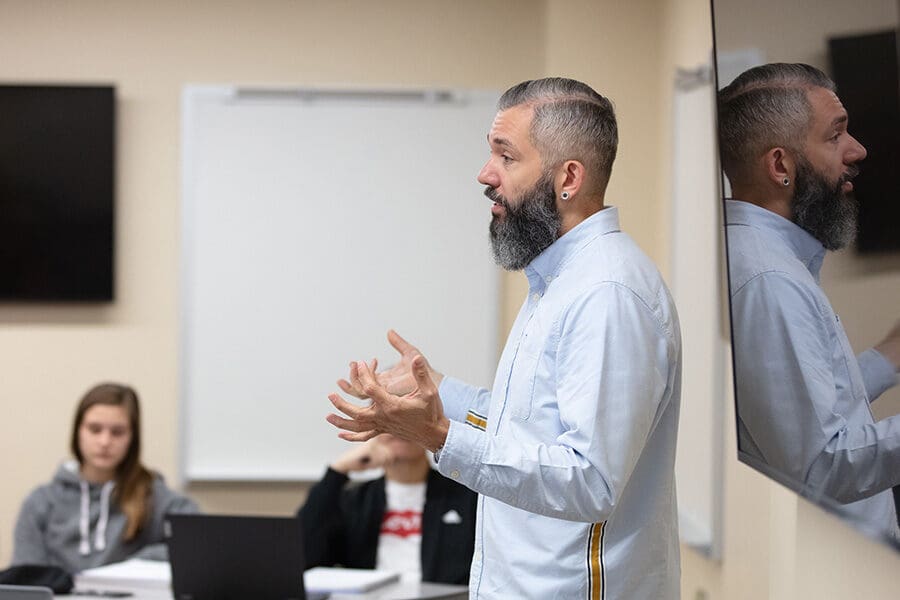 Academic Program Review Process
PNW's Academic Program Review is intended to be a collaborative process involving each department and/or school, college, the Academic Program Peer Review Corps and the Vice Chancellor for Academic Affairs and Provost.