How to Apply: International Undergraduates
Our detailed guide takes you through our application process for international undergraduate students.
General Requirements
The following documentation must be submitted apply for an undergraduate program:
Students who have not attended a previous college must submit a non-refundable $25 application fee.
PNW will accept unofficial copies of academic transcripts to start the international admissions process. Upon matriculation, documents should be sent or hand-delivered in an envelope, sealed by a secondary school, college, university or examination board. DO NOT SEND ORIGINALS. Students may upload unofficial transcripts through our online application system (under the status page, where it states upload materials).• If the original is not in English, a certified, detailed translation should be included.
If the student is in their final year of secondary school, they should submit current secondary school transcripts for review and can submit final transcripts and examinations upon graduation.
International Admissions completes the credential evaluation for undergraduate, English Language Program and non-degree students, and we do not require a WES or ECE credential evaluation report. (However, if a student has a WES or ECE report and wants to submit it, we will accept it.)
You must submit one of the following. PNW's school code is 001638 for all standardized tests, including TOEFL and SAT.
Test of English as a Foreign Language (TOEFL), with a score of 79 or higher, for Internet Based TOEFL (iBT)
International English Language Testing System (IELTS), with a score of at least 6.5 or higher
PNW Undergraduate Admissions accepts a 100-110 Duolingo English Test score band.
Scholastic Aptitude Test (SAT)
British O-Level English Language Exam with a Grade of A or B on Ordinary Level of GCE/GCSE/IGCSE
A minimum of 12 transferable credits from an accredited U.S.-based institution of higher education, including an English Composition course that is equivalent to Purdue University Northwest's ENGL 10400.
Students that have attended post-secondary institutions should have transcripts mailed in a sealed envelope from the college, university or examination board. The record must be an official copy bearing an original stamp or seal. If the original is not in English, include a certified, detailed translation.
Transfer students (students who have not attended a Purdue campus) must submit a non-refundable application fee of $55. This fee includes evaluation of all college transcripts.
Required documents can be mailed to:
Purdue University Northwest
2200 169th Street, Lawshe 106
Hammond, IN 46323
Application Deadlines
Please note that we must receive all required application materials, on or before the dates indicated below.
Maymester/Summer Sessions: April 1
Fall Semester: June 1
Spring Semester: November 15
Documentation for Student Visa
You must submit the documents listed below to obtain a student visa for studying in the United States. If you are granted admission, they will be required for PNW to issue your "Certificate of Eligibility" or I-20. The I-20 is one of the main documents you will need to apply for a student visa at a U.S. embassy or consulate.
Note: In certain cases, due to specific sponsorship or funding sources, a DS-2019 form is issued instead of the I-20. The DS-2019 is used to apply for the J-1 student visa. Most students receive an I-20.
Scan or Photocopy of photo page of your passport (if available)
Evidence of financial support
Original evidence of financial support for the estimated cost of tuition and other expenses incurred during your academic program. Your documents must be original, or true and attested copies, and less than six months old.
This is the estimated cost of tuition and fees, room and board, living expenses and miscellaneous costs for one year.
Submit all application documents to the Office of International Admissions or to the Graduate School and complete all admission requirements for Purdue University Northwest campus.
Submit financial documentation for proof of financial sponsorship, which includes financial documents from a bank, employer, or other agency showing funds available for your educational experience at Purdue University Northwest-Hammond campus.
Submit original, true and attested, or the scanned letter from sponsor or sponsoring agency indicating willingness to pay all expenses for your educational experience including tuition and fees, room and board and miscellaneous expenses while living in the United States.Financial documents can be no older than four months and must indicate American dollars available and or accessible for expenses of study in the United States.
Apply using your name exactly as it is shown on your passport.
Once all documents are received by the Office of Admissions and the immigration official at Purdue University Northwest and when admission is granted for study, the I-20 document will be issued and sent to you at the address you designate or your designee.
Next Steps
Make your appointment for an interview at the United States Embassy in your country. Take all your documents, including your passport, your I-20, admission letter to study at Purdue University Northwest and original financial documents, exactly as those listed above.
Give yourself ample time to make an appointment, appear for an interview, and make travel arrangements to the United States. You can enter the USA and appear at Purdue University Northwest no sooner than 30 days prior to the beginning of the session shown on your I-20.
Once you receive your F-1 visa and begin your preparations for traveling to the United States, you must thoroughly familiarize yourself with the immigration regulations for an international student as well as the requirements for studying at Purdue University Northwest.
This is extremely important to your academic success and your commitment to maintaining good immigration status during your stay in the United States.
Health Insurance
PNW is happy to offer health insurance to students through UnitedHealthcare Student Resources, administered by Academic Health Programs (AHP). Coverage includes medical and prescription drug, as well as limited vision and dental.
All international undergraduate and graduate students who are registered, regardless of credit hours, or in an approved professional certificate program must enroll in the mandatory university health insurance plan unless you meet the criteria for a waiver.
Resources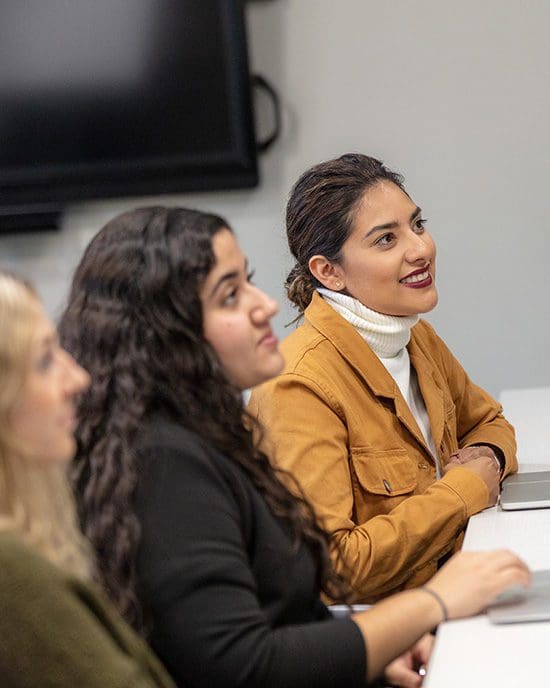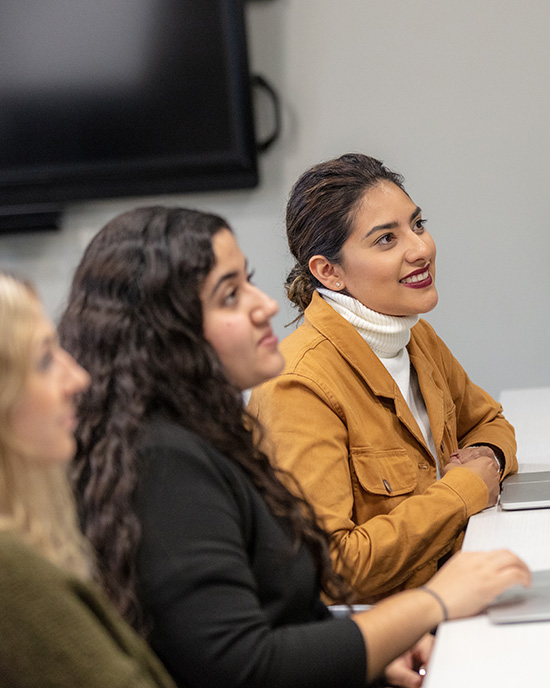 International Student Services
Take advantage of our expertise in immigration, advising and cross-cultural programming.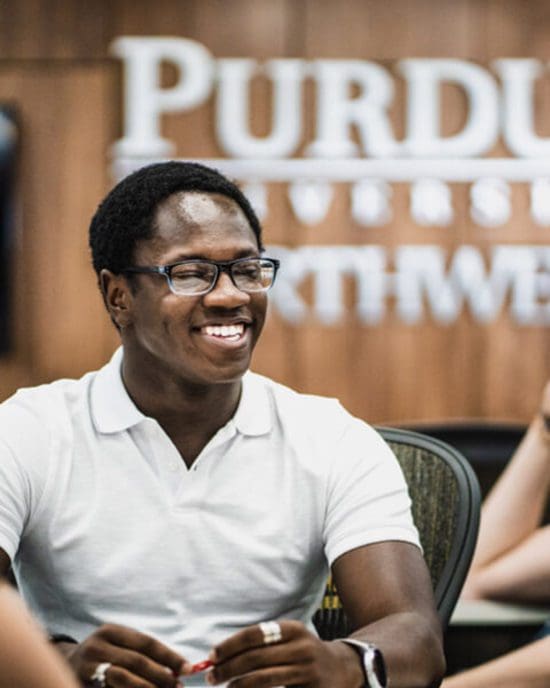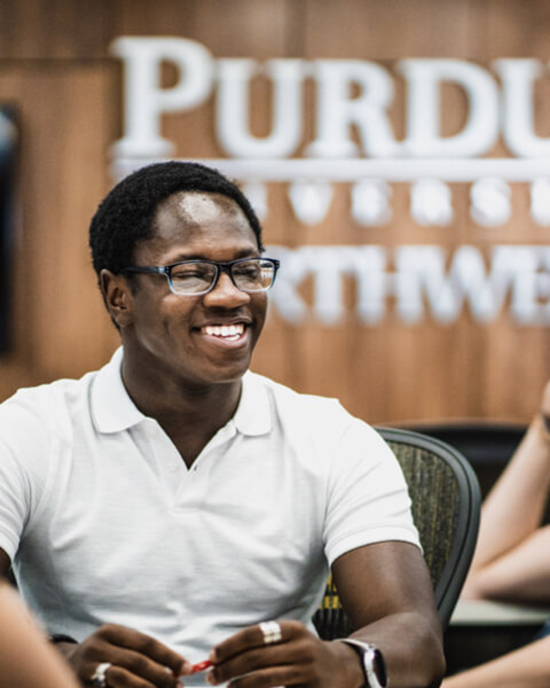 See an estimated cost of attendance for Purdue University Northwest.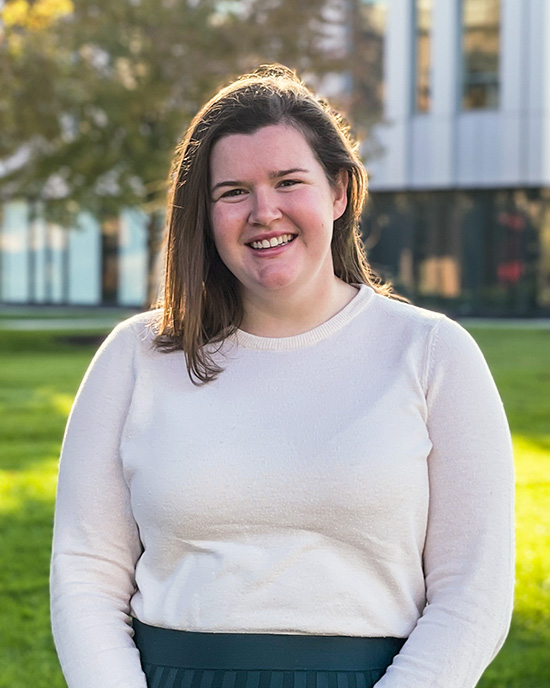 Have questions? PNW's admissions team is ready to help you navigate your admissions process.