New Student Orientation
Get ready to be part of the Pride! New Student Orientation (NSO) at Purdue Northwest is a chance to have fun and get everything you need to feel welcome and confident as you begin your PNW journey.
---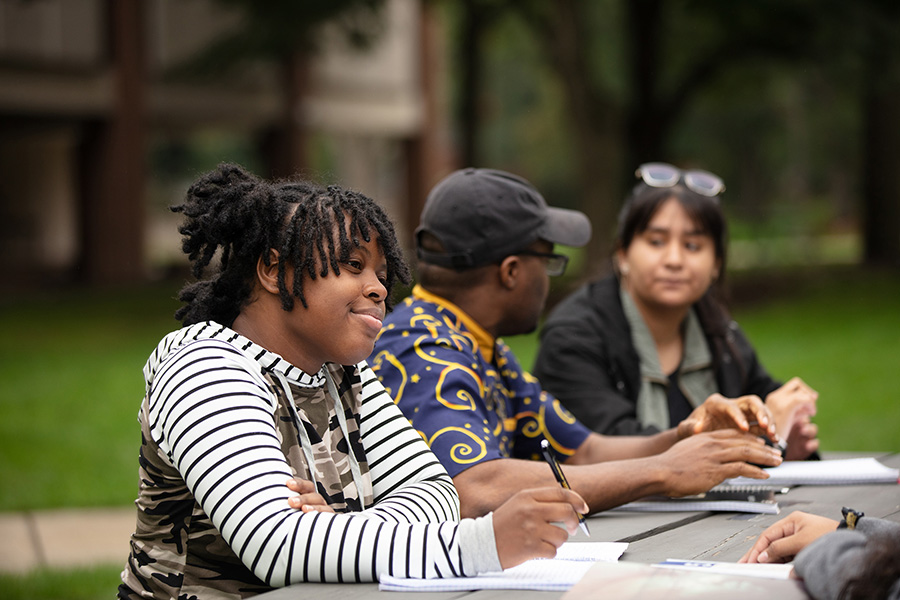 Connect. Engage. Roar.
You'll sign up for the session that matches your college, experience or Exploratory Advising.
Dates and Details
What to Expect
Led by PNW Campus Ambassadors, your first day with the Pride offers opportunities to meet classmates, engage with PNW staff and faculty, access campus resources and understand college expectations—all while getting to know PNW. While attendingNSO, students will receive their PNW student ID, PNW gear, a PNW BOUND yard sign and meet new friends in their classes.
New Student Orientation FAQs
Making a connection with PNW on social media is a great way to stay involved with campus announcements and events, but more importantly, it's an awesome way to build relationships with others before you get to campus.
You can get your books—as well as school supplies, PNW apparel and more—at the bookstores on our Hammond campus.
No, your parking fee is included in your tuition bill. No decals or stickers are required.
Your advisor will make the final decision regarding the ALEKS placement test. We recommend contacting your advisor after you register for New Student Orientation!
Go to pnw.edu/alerts! You'll see the latest updates on campus closures as well as the ability to sign up for our "Alert Me!" text-messaging service.
Contact the office of the Dean of Students. You can reach them at 219-989-4141, 219-785-5230 or dos@pnw.edu.
Yes, you can pay your balance by credit card, but there's a fee of 2.85%. Electronic check payment requires no fee.
Official transcripts need to be submitted for any student that has attended another college or taken dual credit in high school. All dual credit from PNW is already included on your transcript.
Contact New Student Orientation
Hammond
SULB 101
2200 169th St
Hammond, IN 46323
We can be reached at orientation@pnw.edu or (219) 989-4160.
Westville
Schwarz 158
1401 US-421
Westville, IN 46391
We can be reached at orientation@pnw.edu or (219) 989-5450.