Dual Admission
Students in PNW's dual-admission program can begin their journey at Ivy Tech Community College, finish their four-year degree at PNW and enjoy the benefits of being a PNW student the entire time!
Embrace the full PNW experience, from meeting new friends at Welcome Weeks to cheering on the Pride at PNW athletic events.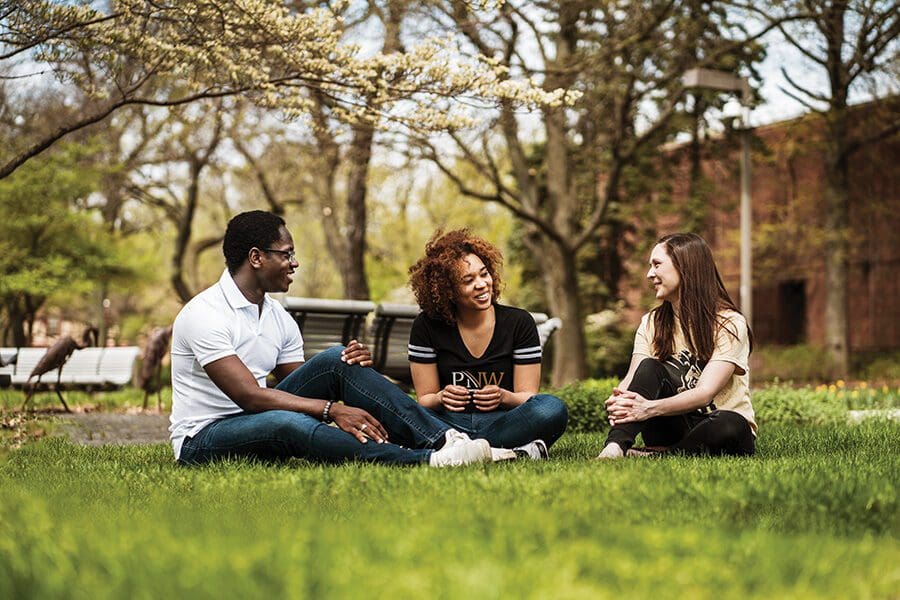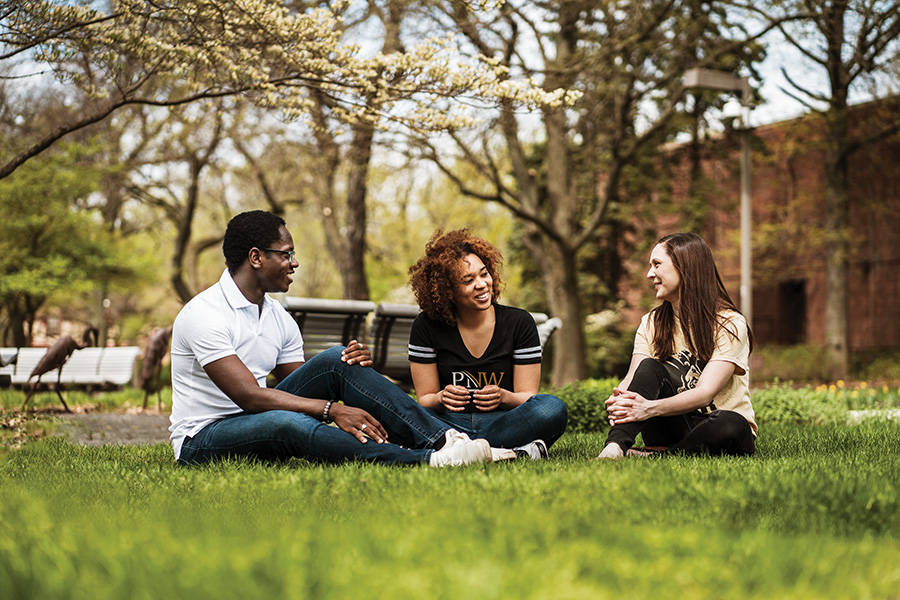 How It Works
If you're accepted to the dual admission program, you can be a PNW student from day one, even as you earn your associates degree at Ivy Tech Community College and four-year degree from Purdue University Northwest.
Students must apply and be admitted to Ivy Tech Community College.
Students must complete an application for Dual Admission.
Students must earn an associate degree from Ivy Tech Community College.
Students may not attend another institution between the time they graduate from Ivy Tech Community College and formally enroll at PNW.
Students must re-apply to the Dual Admission Program through an appeal process if there is a break of more than one regular fall or spring semester in their attendance at either institution.
A Different Path
Purdue University Northwest's dual-admission program brings together the strengths of both institutions, including:
Access to PNW libraries, fitness centers, student activities and on-campus housing
Academic advising from Ivy Tech and PNW
The ability to view your entire degree plan from the start
Eligibility for a PNW transfer scholarship worth up to $1,500 if you successfully meet all dual-admission criteria
Be Part of the Pride
Dual admission students can enjoy all that that PNW has to offer, from athletics and housing to fun student events.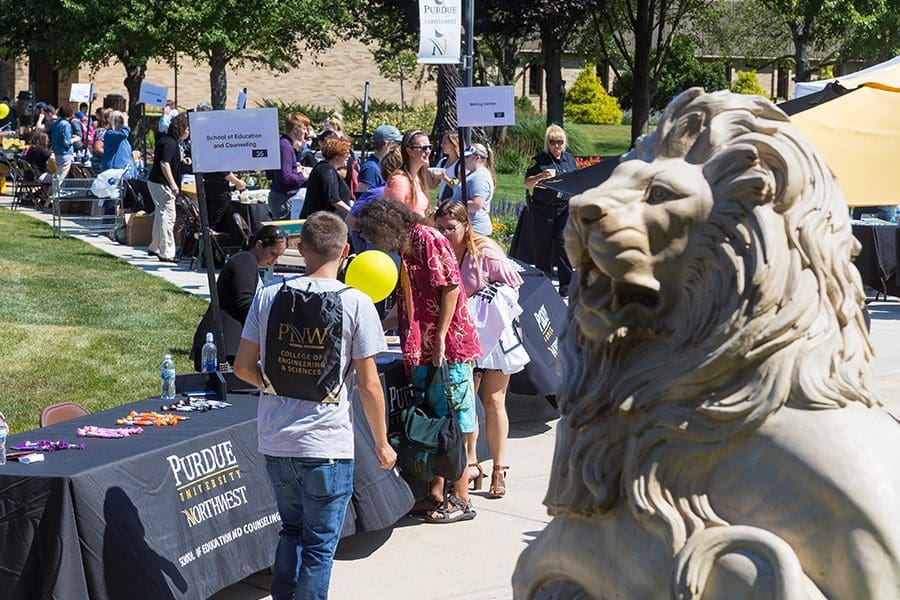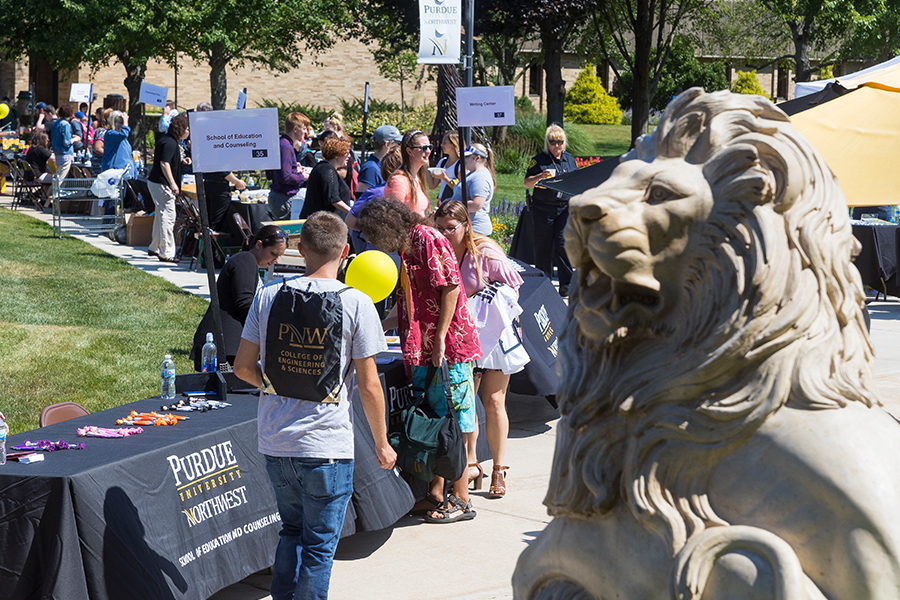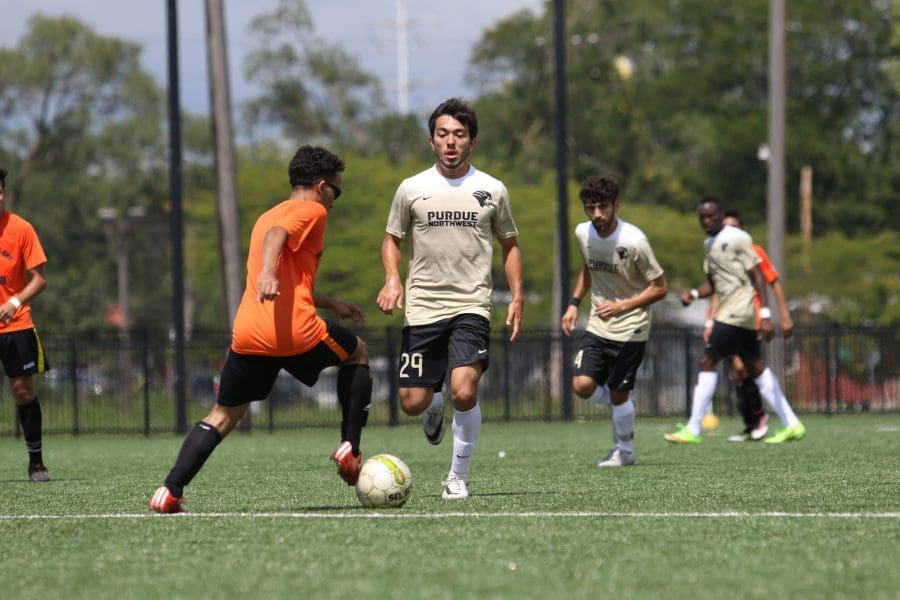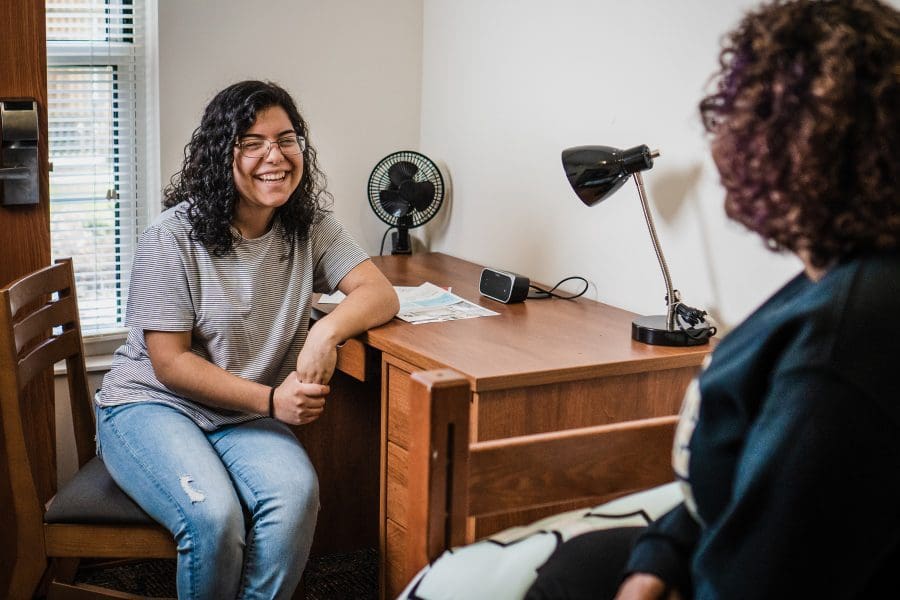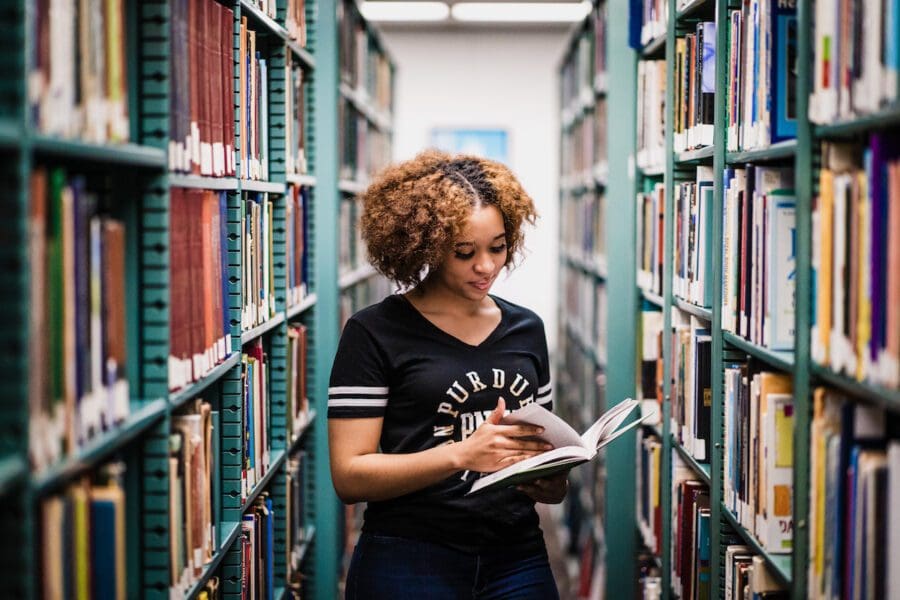 Why PNW?
Take a look around. We think you'll like what you see.
15:1 Student-to-Faculty Ratio
Small class sizes foster individual attention and mentorship opportunities.
Approximately 8,700 Students
We're bigger than your high school, but not so big that you're just a number.
68,000+ Alumni
Connect with and get support from our global alumni community.
70+ Areas of Study
From engineering to education, our six colleges have majors, concentrations and courses to suit every passion.
30 Miles to Chicago
All the perks of a world-class city are just a half hour drive away from PNW's Hammond campus.
15 Miles to the Dunes
Enjoy the natural beauty of the Indiana Dunes National Park and Lake Michigan, right by PNW's Westville branch campus.
50 Countries Represented
Students come from all over the world to study at PNW.
17 NCAA Division II Athletic Teams
We pair high-quality academics with competitive athletics. Suit up or come cheer us on!
Local Roots
Top local employers of PNW graduates include La Porte Hospital, Michigan City Area Schools and Parkview Health.
Plan Your Journey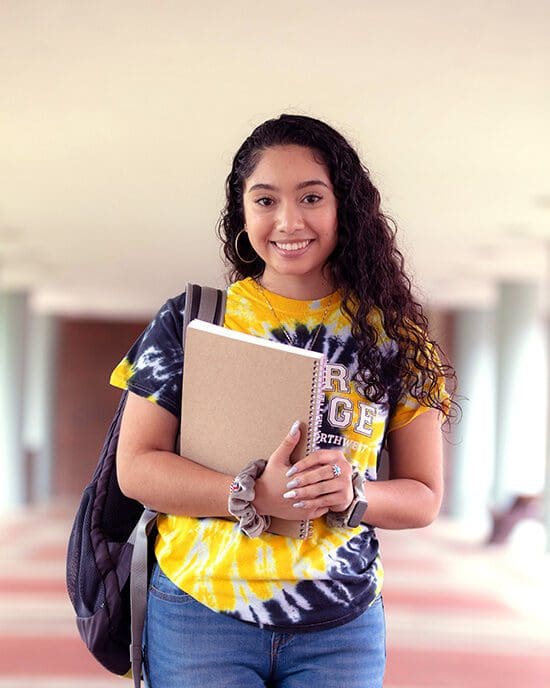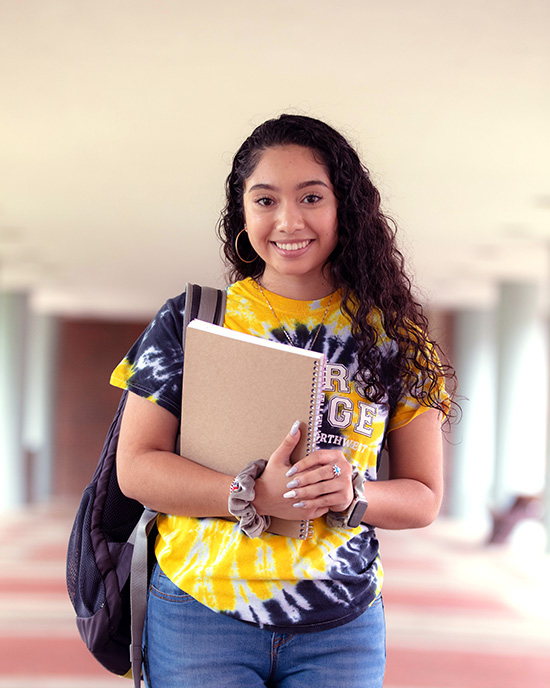 Our programs are enhanced by our expert faculty, cultural diversity, technology resources, and community partnerships. Together they provide a world-class education and prepare you to meet the demands of today's highly competitive global environment.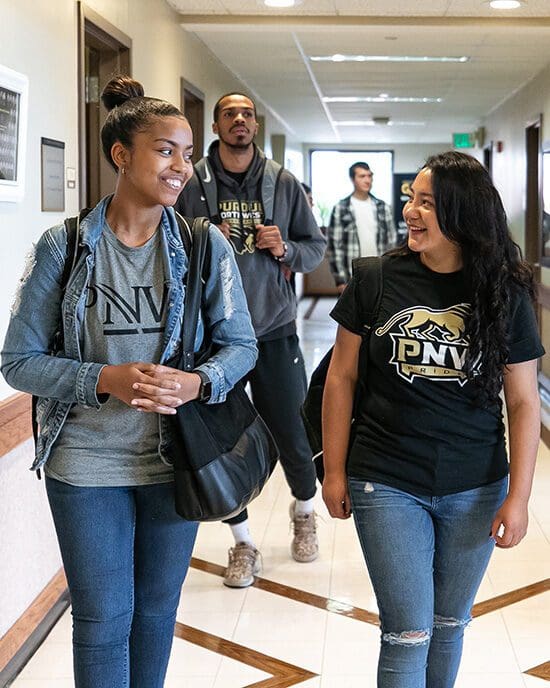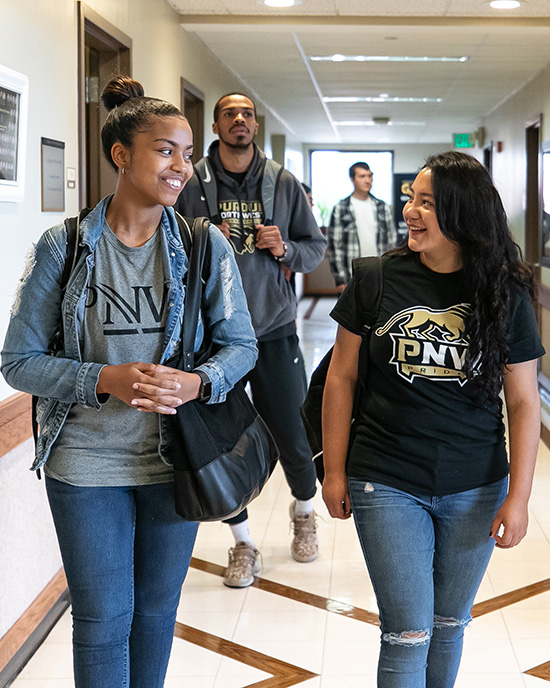 With over 60 student organizations, our Student Programming Board, Alternative Spring Break, and leadership programs, PNW students have plenty of ways to get involved, make new friends and create lasting college memories.
PNW offers a variety of scholarships to provide financial assistance and recognize student achievement. Students can receive scholarships based on donor requirements, student qualifications and fund availability.