How to Apply
Ready to join the PNW Pride? See our step-by-step guide for undergraduate admissions below.
What We Need from You
Our undergraduate application process has three major components: our online application form, your official high school transcript or GED score, and your SAT or ACT test results (optional).
First-time college applicants will pay a $25 non-refundable application fee unless eligible for a fee waiver.
1. Undergraduate Application
Our application gathers the majority of the information our admissions office needs from you.
Create an account to fill out our online application. You can save your progress and return at any time. A PDF version of the application is also available.
A personal statement is not required, although this optional add-on can provide context for your personal and academic history.
2. Transcripts
We'll need your official high school transcript(s) or GED test score report. Transcripts can be sent electronically using Parchment, if your school participates in this service. You may also have an official transcript sent to admissions@pnw.edu.
3. Test Scores
Purdue University Northwest is currently "test-optional" for undergraduate admission. You will be able to choose from the following review options:
Option One: Traditional review, which considers a standardized test like the SAT or ACT and your overall GPA.
Option Two: Does not require a standardized test but takes a closer look at your academic performance in math, English, science, social science and foreign language.
Please indicate your preference on your application so the committee knows whether or not to wait for standardized test results. The Admissions Committee will review all applications under both systems to maximize your opportunity to "Power Onward" with PNW.
Submitting Scores
PNW accepts both the ACT and SAT.
PNW College Board/SAT Code: 1638
PNW ACT Code: 1233
Applicants who have been out of high school for more than one year can substitute test results from the university's Testing Services Center.
Admissions Offices
Transcripts and test scores can also be mailed to our offices if necessary.
Hammond Campus
Office of Admissions
2200 169th Street
Hammond, Indiana 46323
Westville Campus
Office of Admissions
1401 S US HWY 421
Westville, IN 46391
Questions?
We can also be reached at admissions@pnw.edu and (219) 989-2213 (Hammond) and (219) 785-5505 (Westville).
Dual Admission with Ivy Tech
Students in PNW's dual-admission program can begin their journey at Ivy Tech Community College, finish their four-year degree at PNW and enjoy the benefits of being a PNW student the entire time!
Application Portal
VIEW YOUR STATUS
Complete your application, check on your application status or accept your offer of admission!
Admissions Policies
PNW allows domestic incoming freshman students to delay their enrollment for up to one year from their original admission term. Students deferring their admission beyond one year must reapply.
Students may pursue 11 or fewer credits during a gap year. If a student earns 12 or more credits, the freshman application will become invalid and a new transfer application must be filed.
Any formally accepted freshman merit scholarships awarded through the Office of Undergraduate Admissions will be held for up to one year from the original admit term upon approval.
PNW gives credit to students who take Advanced Placement (AP), International Baccalaureate (IB), and other advanced learning courses and exams. The number of credits and equivalent courses granted depend on the course or test, as well as the student's score.
Information for Special Audiences
At PNW, we understand that life happens. We allow students who have left the university to apply to return. What's the difference between re-entry and readmission?
Re-entering Students
Students who left PNW in good academic standing may apply for re-entry. If it's been more than a year since you attended, we'll need you to:
Complete a new application
Submit transcripts from any college or university you've attended since leaving PNW.
Readmission Students
We believe in second chances at PNW and we allow students who have been academically separated from the university to apply for readmission.
Students who have been academically separated for the first time are required to sit out at least one semester and cannot attend classes at any Purdue campus during that time. Students who are academically separated for the second time are not eligible to enroll for at least one year. A student seeking readmission after three or more academic dismissals may complete the readmission appeal process. Please contact the Undergraduate Admissions office at admissions@pnw.edu for additional information.
A $100 Readmission Fee must be submitted with the application.
Want to build college experience as you complete your high school or home school coursework? Get a head start by filling out our applications for high school or homeschool students looking to take classes at PNW!
High School Student Application
Additional Resources
We're here to help with any additional questions you might have as you begin your application process.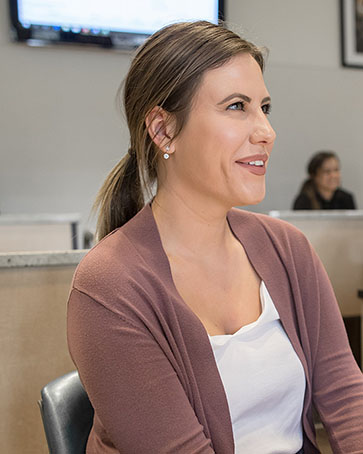 It doesn't matter where you start, it's where you finish that counts! We have everything you need to know about applying as a transfer student.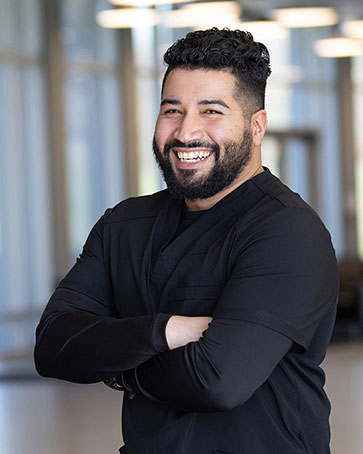 Our Office of Veteran Services offers personalized support to help veterans and current service members achieve academic success.