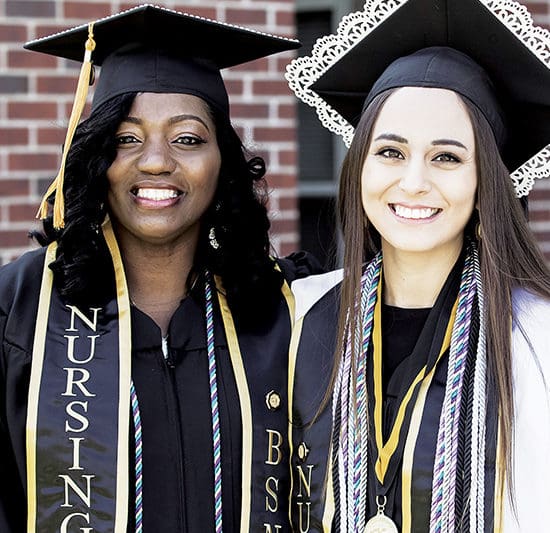 Info for PNW Alumni
PNW Alumni Hall of Fame Accepting Nominations!
NOMINATIONS DUE JAN. 9, 2022
As part of the 5•75 "Roaring Ahead" anniversary celebration, PNW is calling for nominations of impactful alumni to be honored in a new PNW Alumni Hall of Fame! The hall will honor distinguished graduates from PNW and its legacy institutions, Purdue Calumet and Purdue North Central.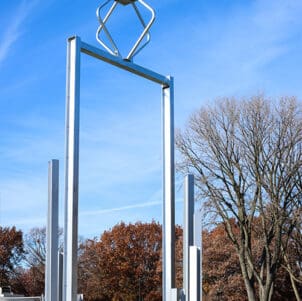 Bell Tower Under Construction at Hammond Campus
What is that construction going on by Lawshe Hall? We can chime in and give the details. Several years of planning from different groups associated with PNW, from students to senior leadership, have helped make the project possible.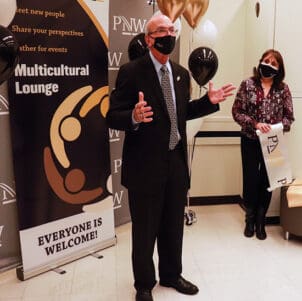 PNW Debuts Multicultural and Student-Family Lounge Spaces
Purdue University Northwest (PNW) hosted two open houses recently to welcome students to new multicultural and student-family lounge spaces at the Hammond and Westville campuses.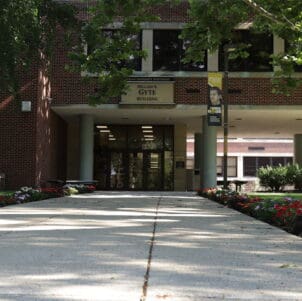 Purdue Northwest Welcomes High Tech Crime Unit Partnership
Purdue University Northwest (PNW) is looking forward to new opportunities in education and innovation as the university partners with the Lake County Prosecutor's Office on one of ten newly designated High Tech Crime Units around Indiana.