Bookstore
Get ready for classes with textbooks, backpacks, notebooks and electronic devices, and embrace your PNW Pride with fan gear like t-shirts, hats, hoodies and more.
Updated Hours of Operation
As you are aware courses will be online or alternative delivery following spring break through April 4th.  During this time, beginning tomorrow, Follett will both remain open with revised hours in order to ensure the campus community has access to bookstore services.  
Follett Campus Bookstore Westville & Hammond:
Thursday 3/12- 9:00 AM through 3:00 PM
Friday 3/13- 9:00 AM through 1:00 PM
3/16 through 3/21 Spring Break- Monday-Thursday 9:00 AM through 1:00 PM, Friday closed.
3/23 through 3/27 & 3/30 through 4/3- Monday-Friday 9:00 AM through 1:00 PM.
During this time the bookstore website is offering free ground shipping on all orders.
With locations on both the Hammond and Westville campuses, the Purdue University Northwest Bookstore is the go-to location for PNW students searching for the school supplies, apparel, and course materials they need to start their school year right.
Drop into our physical locations or shop online today via the links below.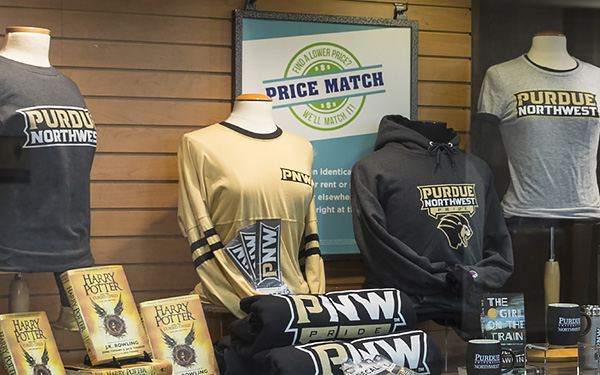 Hammond Campus Bookstore
Student Union & Library,
Room 110
(219) 844-1081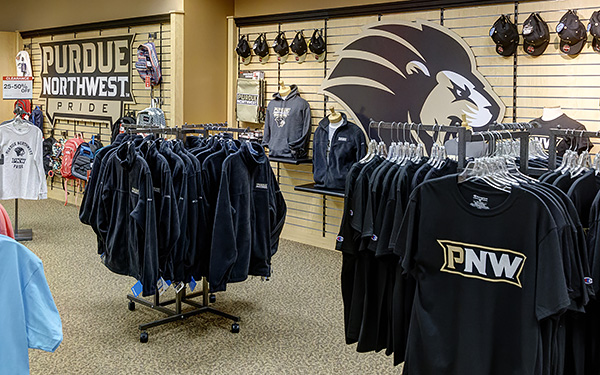 Westville Campus Bookstore
Library-Student-Faculty Building,
Room 01
(219) 785-5247