Auxiliary Services
Auxiliary Services is managed by the PNW Procurement Department and supports the college mission by providing various essential support services to the campus community.
Auxiliary Services is the liaison between the vendors providing these services and the campus community.
Food Service
Bookstore
Vending Services
Please contact auxiliaryservices@pnw.edu for any issues or concerns related to the auxiliary services listed above.
PNW Dining and Catering
The Campus Catering Policy provides information concerning Chartwells, PNW's food service partner.
If you are hosting an event on campus that will offer food or beverages and the event will be held in an area listed in the Campus Catering Policy then review the enclosed policies and follow the procedure listed below.
Contact Chartwells at least ten days prior to the date of your event to begin the catering process.
Food and beverage orders must be submitted at least five days prior to the event.
The guaranteed guest count should be confirmed three days prior to the event.
A quote must be requested from Chartwells for events held in locations listed in the policy. Chartwells maintains "first right of refusal" for all events.
To learn how to enter a catering request you may watch this brief video.
Catertrax Catering Requests – Hammond
Outside Food and Beverages
If an outside food vendor (other than Chartwells) will be used, please make note of the following:
If the outside food vendor will set up or serve food on-site at any PNW location, then a contract must be in place with the vendor prior to the event.
Please complete the food vendor contract request by visiting: our form section or contract section at Finance and Business Services. 
If the event will be serving the general public, in addition to the PNW community, then the following steps must be taken:
A temporary food service application must be submitted at least seven days prior to the event along with the following documents: vendor's retail license, last two inspections, and certified food manager's certificate. The Temporary Food Service Application must be approved before the event is held.
This policy also applies for all food/beverages purchased from a grocery store, delicatessen, pizzeria, etc., that will be served to the public.
Bookstore
The PNW Bookstore has all of your textbook needs and many other products including:
Required Textbooks (new, used and rental)
E-Books (one-time download)
School supplies, flash drives and backpacks
Software (academically priced)
Study aids and test prep materials
PNW clothing and gift items add link
For more information please visit here.
Copier Program
The management of multifunction devices (MFDs), which include copiers, scanners and fax machines (typically Toshiba or HP), will be handled by the department that owns the MFD. Cannon/Flex Technology's Billing Team will send quarterly invoices directly to departments and should be paid using PNW's DIV process.
All support issues, including repairs, questions about programing pin codes and moving or removing existing equipment, should be directed to Cannon IV/Flex Technology using the phone and ID numbers located on the Cannon IV sticker on front of the equipment. The department should coordinate moves and removals by working with Cannon/Flex Technology to determine a time and date for the move.
All future new purchases of MFDs should originate with PNW Information Services using the New Technology Procurement Statement of Purpose form. Please also be prepared to answer the Print Device Questionnaire when planning a new purchase.
Once Information Services evaluates the request, they will supply the department with a quote for the recommended equipment, which should then be entered into Ariba by the department. Installation of new equipment should be scheduled with Cannon IV/Flex Technology and PNW IS.
Vending Machine Issues
If you fail to receive your product or change your money can be refunded at the Café on either campus. Please contact aux services to report any faulty vending equipment.
Note: The snack machines have drop sensors. If you use a credit card and do not receive your product you will not be charged, however, beverage machines are not equipped with drop sensors and a refund should be requested.
Forms and Policies
Contact Us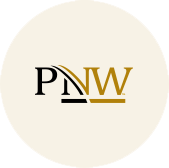 Mary Elizabeth Klotter
Contracts Administrator

---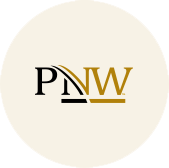 Duncan Marriott
Associate Director of Procurement & Auxiliary Services

---