Women's History Month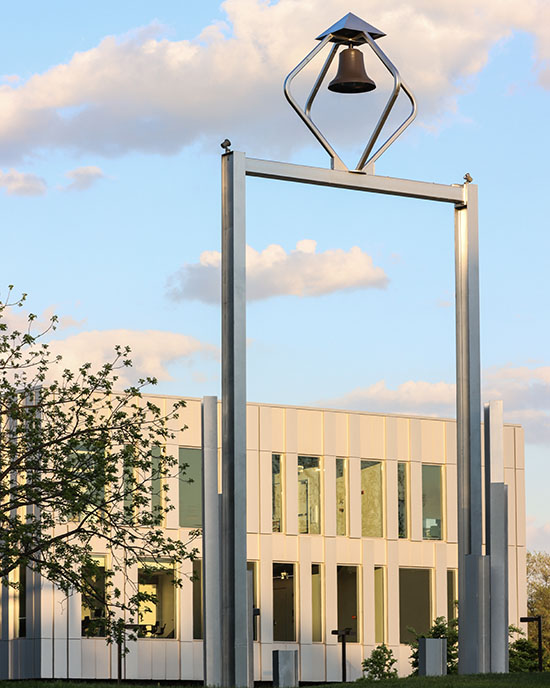 Purdue University Northwest is hosting a range of Women's History Month events in March 2023 to recognize women and their accomplishments.
From academic events to art showcases, we hope to see you at the Embracing Equity events!
About Women's History Month
Women's History Month had its origins as a national celebration in 1981 when Congress passed legislation that authorized and requested the President to proclaim the week beginning March 7, 1982 as "Women's History Week." In 1987, after being petitioned by the National Women's History Project, Congress passed additional legislation that designated the month of March 1987 as "Women's History Month."
Since 1995, presidents have issued a series of annual proclamations designating the month of March as "Women's History Month." These proclamations celebrate the contributions women have made to the United States and recognize the specific achievements women have made over the course of American history in a variety of fields.
History adapted from womenshistorymonth.gov
PNW Event Listing
---
March 29
5 p.m. to 7 p.m.
Alumni Hall
The College of Humanities, Education, and Social Sciences is hosting a Women's Art Exhibition as part of our Building Community Through the Arts initiative! Our college is determined to create a supportive, inclusive environment that promotes engagement and conversation. We hope to connect local artists with students, faculty, staff, and community members to build the welcoming and engaging environment we strive for!
---
History Matters: Bringing Mercy to the World:
The Sisters of Mercy's Missionary Experience in the United States and Peru
Postponed
In 1843, the first group of Sisters of Mercy left Ireland for the United States, establishing its first foundation at Pittsburgh. Three years later, Mother Frances Warde led five young sisters to Chicago. The Mercys planted roots in the US, served immigrants, and were instrumental in building the American Catholic Church.
Over 100 years later, the Sisters of Mercy began a new mission to Sicuani, Peru in 1961. Called to Peru by the Pope and the church leadership, they arrived as missionaries, intending to build an "American-styled" Church. How were these missionaries different? How were they the same? How did the missionary experience change them?
March 1
3:45 p.m. to 6:30 p.m.
hammond – CLO 251
This film series is designed to develop new perspectives and encourage discussion featuring several influential movies.
---
Purdue Northwest Today: PNW Celebrates Women's History Month
March 2
8:05 a.m.
Tune in to WJOB 1230-AM, 104.7-FM, or the TuneIn app for the Purdue Northwest Today program, "PNW Celebrates Women's History Month."
With your host, Julie Wiejak
and guests:
---
March 7
11:30 a.m. to 1:30 p.m.
Invitation Only
As part of our Women's History Month celebration, the Women's Leadership Luncheon honors outstanding leadership among PNW women. This event is by invitation only.
The Women's Leadership Luncheon recognizes examples of inspirational leadership among the women of PNW, and celebrates the incredible leadership of our women students in particular. The Luncheon will consist of networking and hors d'oeuvres, followed by a seated lunch and keynote speaker. This year we are excited to welcome Celina Weatherwax, class of 2004 (Technology Administration), the current President at MAAC Foundation-Emergency Services Training Center.
---
March 7
4 p.m. to 6 p.m.
Join the Society of Innovators and the Purdue University Northwest Leadership Institute as we bring together the leaders, innovators and entrepreneurs that are making an impact across Northwest Indiana.
Our 2023 Women on the Rise are the women shaping business and encouraging economic growth in our region's communities. They achieved success in 2022 and are bringing that dynamic momentum with them into the new year.
This event is sold out.
---
Celebrate International Women's Day at World On Wednesday
March 8
Noon to 1:30 p.m.
Multicultural lounge (CLO 180)
March 8 is International Women's Day, a global celebration of the social, economic, cultural and political achievements of women, as well as a call to action for accelerating women's equality. This week at World on Wednesday, we invite guests to gather in a safe space to share stories about challenges and incredible accomplishments, ideas, goals and any other thoughts about making a positive difference for women worldwide.
Light refreshments will be provided.
---
CHESS Film Series: Lady Bird
March 8
3:45 p.m. to 6:30 p.m.
hammond – CLO 251
This film series is designed to develop new perspectives and encourage discussion featuring several influential movies.
---
Aftershock screening with Keynote by Dr. Janet Seabrook
March 9
Noon to 3 p.m.
Alumni Hall, LSF 170A and Zoom*
The film Aftershock documents two Black fathers' fight for maternal health care reform when their partners die unnecessarily due to childbirth complications. The men galvanize activists, birth workers, and physicians to reckon with one of the most pressing crises of our time.
After the screening, keynote speaker Janet Seabrook, M.D., CEO of Community HealthNet Health Care Centers, will address the causes of BIPOC women's disproportionately high rates of maternal morbidity and explain why Indiana's rates are third worst in the US (keynote broadcast via zoom). Her focus will be on systemic changes alleviating the problem.
---
March 14
Noon to 1 p.m.
Zoom
Danita Johnson, Ph.D. is President and CEO of Edgewater Health. Johnson has been recognized for her many accomplishments including receiving the Sagamore of the Wabash Award, the state's highest civilian honor. She is also the recipient of the state of Indiana Governor's Distinguished Hoosier Award and an inductee into the Northwest Indiana Business & Industry Hall of Fame. Dr. Johnson will discuss how woman leaders can help inspire and teach us to live our best lives.
---
March 22
3:45 p.m. to 6:30 p.m.
hammond – CLO 251
This film series is designed to develop new perspectives and encourage discussion featuring several influential movies.
---
Cheri Lynn Honkala, co-founder of the Poor People's Army
March 27
12:30 p.m. to 1:45 p.m.
Alumni Hall, DSAC 1115 and Zoom
Cheri Honkala is a nationally-renowned advocate for the poor and unhoused. Born into poverty, she was a single teenage mother who completed high school although she and her son were living in her car. She has dedicated her life to eradicating conditions that cause poverty.
Honkala co-founded the Poor People's Economic Human Rights Campaign / Poor People's Army. Honkala will address the Supreme Court's rulings on abortion in Roe v. Wade and Dobbs v. Jackson Women's Health Organization and their impact on impoverished populations.
Thank you to our sponsors!
Cultural Heritage Celebration Committee
The Society of Innovators at Purdue Northwest
The Leadership Institute at Purdue Northwest
College of Nursing
College of Humanities, Education and Social Sciences (CHESS)
Department of History, Philosophy, Politics and Economics
Department of English and World Languages
Office of Student Life
Social Justice Club
Fine Arts Club
Intersectional Feminist Alliance
LGBTQ+ Alliance
Sigma Global Nursing Excellence