Called to Care: Fall 2020 Grad Kylie Brown
December 10, 2020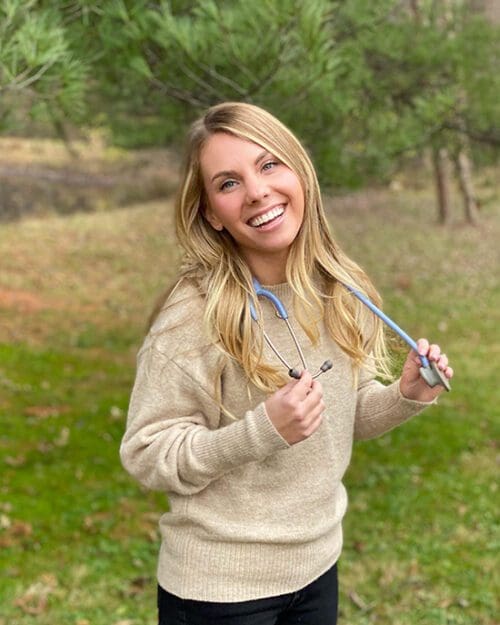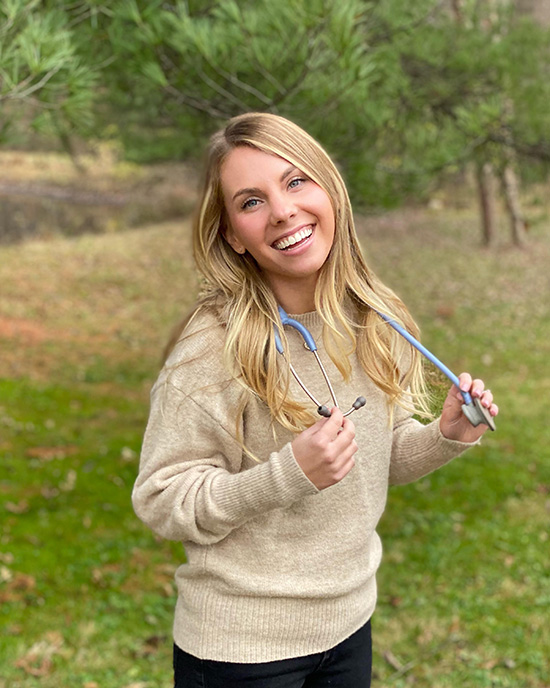 Time management, teamwork and leadership are skills that Kylie Brown (Tincher) '20, has acquired throughout her four years at Purdue University Northwest. A nursing major from Charlestown, Indiana, Brown credits her success at PNW to the development of this coveted skill set.
"Learning how to balance my coursework, practice time and traveling with the team was pivotal to not just my succeeding, but to my thriving at Purdue Northwest," says Brown.
A four-year member of the PNW Pride volleyball team, Brown served as captain her senior year. "Being a student athlete has taught me many things," states Brown. "Hard work and prioritization are just two of those things. I learned how to be a student first and an athlete second without sacrificing either role. These are skills I will use every day as a nurse."
Looking to Give Back
Brown had decided on a career in nursing years ago after observing the impact nurses had on her grandfather's quality of life. Wanting to make a difference in people's lives and give back, she began looking into colleges with nursing programs. It was the well-respected reputation of PNW's nursing program that caught her eye.
"What really drew me here was all the amazing things I had heard and read about the Purdue Northwest nursing degree and its reputation within the healthcare field," says Brown. PNW also checked off other items on her must-have list for a college: smaller class sizes, better professor-to-student ratios and a community atmosphere that didn't sacrifice the college experience. "Purdue Northwest gave me everything I was looking for in a college," Brown says.
The nursing program, according to Brown, lived up to its reputation. "They do such a great job developing hard-working and driven nurses," claims Brown. "The professors genuinely care about the student's success, and that's what creates great nurses."
Purdue Northwest gave me everything I was looking for in a college.




Taking the Lead
Helping others is definitely in Brown's nature. In her role as a campus ambassador she spent four years meeting with prospective students, showing them around campus and making many new friends. It was as a peer mentor that she was able to flex her leadership skills by helping other student athletes navigate the balancing act between school and athletics.
Reflecting on her experience at PNW she had some advice for students, "Time goes by so fast—work hard, make friends, put in the time and effort, but also take time to experience everything the university has to offer. Enjoy every minute of it; it's all worth it in the end."
Brown is currently looking for a nursing position in Northwest Indiana.
---
Who Inspired You?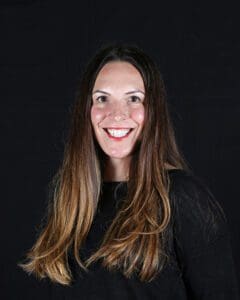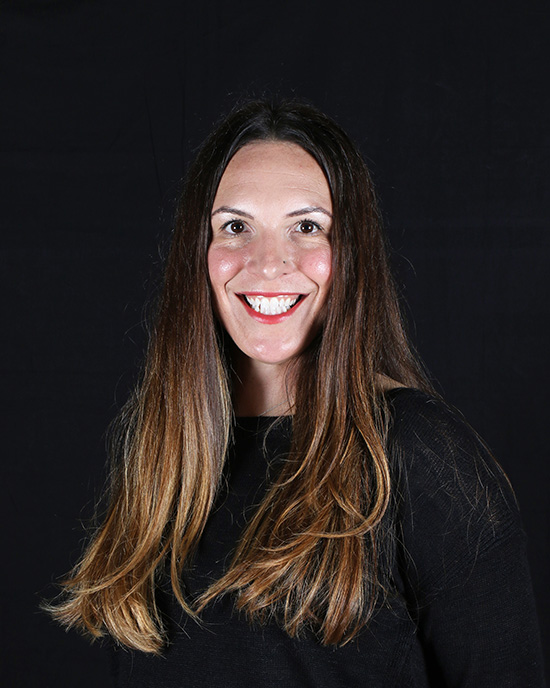 Julie Wiejak, Senior Executive Assistant for Strategic Initiatives and Former Head Volleyball Coach
"She has been a great supporter and a rock in my journey. She was able to support me while always pushing me in my nursing program and in volleyball. She's amazing!"
Kylie Brown, '20, Nursing