Career Resources for LGBTQIA+
We at the Career Center understand how tough it may be to navigate through the career exploration and job search process as college students and/or recent graduates. For members of the LGBTQIA+ community, you may have questions and concerns related to disclosing your identity during the job search. We have compiled some resources that will hopefully provide guidance on some tough issues.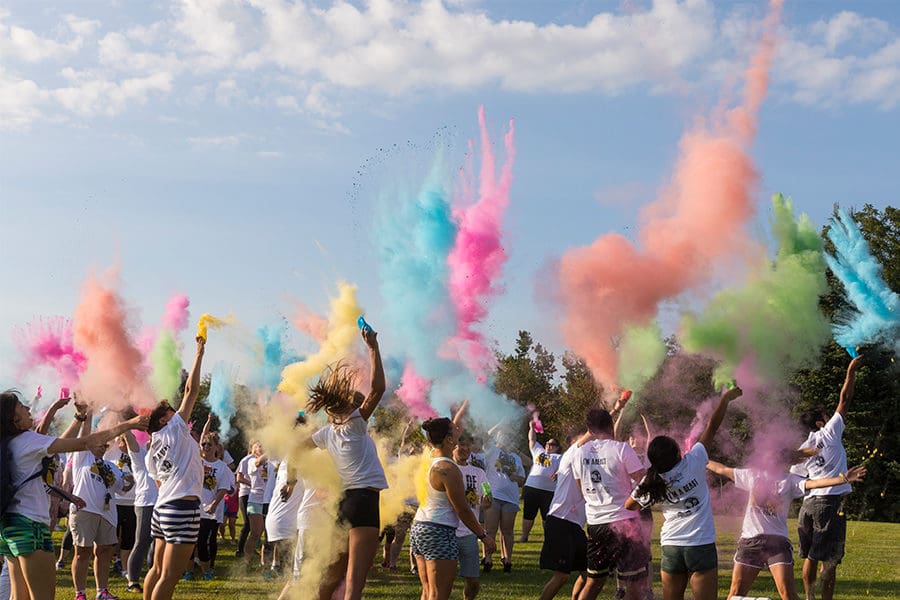 Career Counseling
We have trained career counselors and career consultants to answer your questions about career exploration and job search. Stop by our office or schedule your appointment in Handshake!
Questions You May Have
The short answer is that you are never REQUIRED to disclose this information to anyone. The decision to do so is completely yours. However when and if you do decide, it's usually done at the time of application (résumé), during the interview or after you've been offered the position. Subtle ways of disclosure could include listing any organizations or community involvement related to the LGBTQ+ community or using your preferred name.
The Human Rights Campaign is a great resource for members of the LGBTQ+ community. See what they have to say about disclosing your sexual orientation and gender identity.
Résumés, cover letters and other documents used during the job search that are not legal documents can include the name you wish to be called. Anything that is an official, legal document such as background check forms, tax information, etc. should include your legal name (the name on your state issued identification, birth certificate, etc.) If you do not provide your legal name at that point, it can be seen as falsifying documents which can result in losing the job opportunity. Once you have secured the interview and/or landed the job, if you haven't done so already, definitely let it be known which name you preferred to be called.
Provided you are adhering to the standard professional dress guidelines, wear the clothing that you are comfortable wearing.
While there is no specific law that makes it "illegal" for a company to inquire about your sexuality, age, religion or any other personal issue unrelated to the job, it is ILLEGAL for them to use that information to decide whether or not that want to give you the job.
There are rules in place that protect individuals against discrimination regarding:
Race
Color
Religion
Sex
National Origin
Age
Disability
Genetic Information
Even though, there are no federal laws that protect LGBTQ+ employees from discrimination, the EEOC has determined that discriminating against a person on the basis of their gender identity/gender expression, qualifies as sexual discrimination.
So what should you do if asked an "inappropriate" interview question? It's completely up to you if you want to answer the question directly. If you are uncomfortable, responding with something like "I'm sorry, can you rephrase the question? I don't understand how that would connect with this position" or simply declining to respond to the question altogether is completely acceptable.
Additional Resources
Here is a list of resources that may help provide additional information regarding your rights and other career related or personal concerns.
Purdue University Northwest works tirelessly to ensure that we foster an environment of inclusivity so that all of our students, faculty and staff feel safe and at home. Here are a list of some campus resources and departments that are here to support you as well as information to assist you in your job search and career exploration.
Facts about the issue of LGTBQ+ youth homelessness to raise awareness of its how common it is and the impact of homelessness on young people.