Meghan L. Cook, Ph.D.
Assistant Director, Center for Faculty Excellence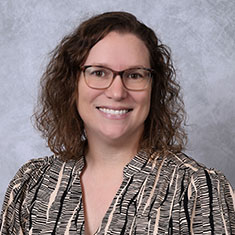 Introduction
Meghan L. Cook is the assistant director of the Center for Faculty Excellence. She works with the Director of the Center for Faculty Excellence to support the development of courses and implementation of instructional practices that promote inclusive excellence in teaching and learning.
I am passionate about nurturing a feeling of belonging for both students and faculty so everyone can learn and grow in a safe environment. I am privileged to work with and learn from the community at PNW.
Select Publications
Lewis, B., Torrence, M., Taylor, T. & Cook, M.L. (2022). Mentoring, Diversity, and Retention in Academic Libraries. In Lym, B. and Lee, C. (Eds.), Implementing Excellence in Diversity, Equity, and Inclusion: A Handbook for Academic Libraries. Chicago: Association of Research Libraries.
Sheffield, S.L., Cook, M.L., Ricchezza, V.J., Rocabado, G.A., & Akiwumi, F.A. (2021). Perceptions of scientists held by US students can be broadened through inclusive classroom interventions. Communications Earth & Environment. 2, 83. 
Smith, D., Cook, M.L., & Torrence, M. (2020). Making Disciplinary Research Audible: The Academic Library as Podcaster. Information Technology and Libraries, 39(3).