Inclusive Teaching
Inclusive Teaching: Supporting All Students in the College Classroom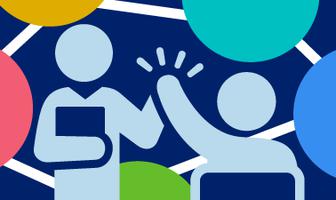 Join your colleagues in learning more about how we can create learning environments that welcome and support the learning of ALL students!
Anyone can enroll in the self-paced 6-week "InclusiveTeaching: Supporting All Students in the College Classroom" online course at no cost.
Visit the Center for Faculty Excellence's section on Inclusive Teaching Resources to learn more about inclusive teaching practices.