PNW Pridecast: Center for Healthy Living opens its doors
November 16, 2022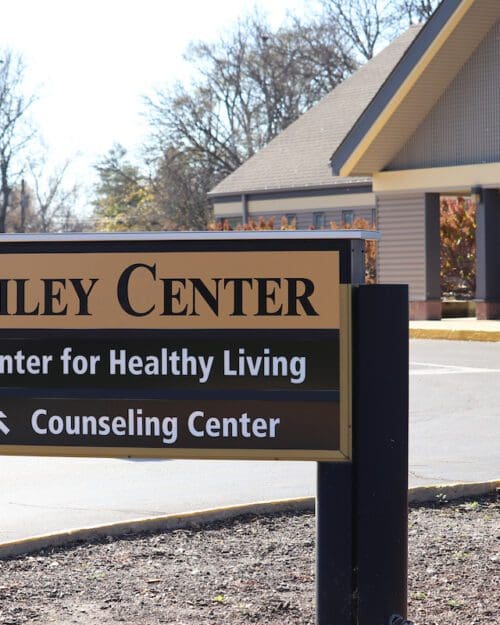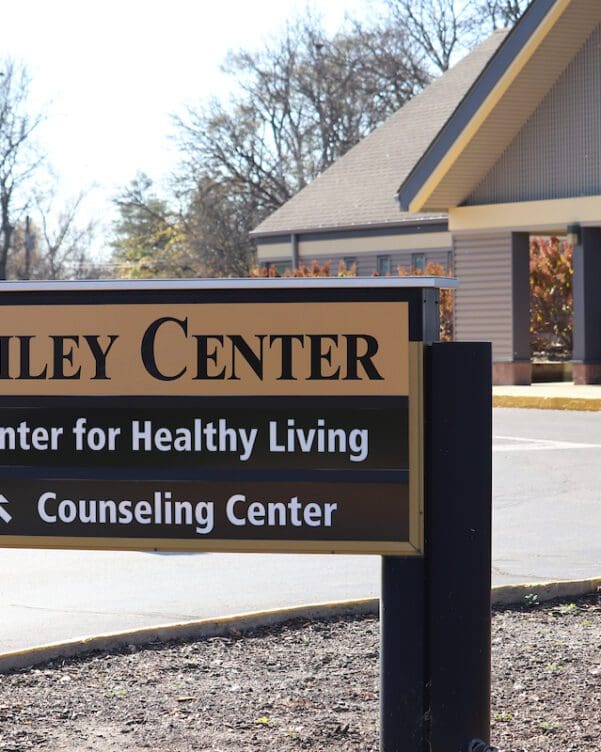 Listen to the Episode
Episode Script
Greetings, Purdue Northwest colleagues!
We're back with another episode of the PNW Pridecast, your internal faculty and staff news podcast. I'm your host, Kale Wilk, Communications Specialist in Marketing and Communications. I'm looking forward to bringing you more news and updates as we dive into topics highlighting the opening of the Center for Healthy Living, how faculty and staff can proactively be involved with the Career Center, and how to learn more about your Lionhearted Leaders.
Center for Healthy Living opens its doors
The Center for Healthy Living is here and has started a phased opening for the PNW community.
Benefits-eligible faculty and staff can take advantage of a wide range of health care services all at a convenient on-campus location. The center's staff includes a physician assistant, medical assistant, practice coordinator, and health coach who are ready to provide assistance with treatment for common illnesses, preventive care, and to promote overall health.
The center is located just south of 173rd Street on the Hammond campus and west of the Fitness & Recreation Center. To learn more information about health services and hours of operation, please visit pnw.edu/center-for-healthy-living.
Here's Colleen Robison, associate director of benefits, with a little more:
"The reason why we're doing this is to improve the health of our population," said Robison. "We want our employees to be healthy, and one way to do that is to help them get the resources and the services they need to help them find out about illnesses they may have sooner, and preventive care options to take advantage of in a convenient manner.
Common illnesses like sinus infections, ear, nose and throat infections, minor skin conditions, and allergies can be taken care of at the center. Primary care options, such as screenings, allergy shots, and immunizations are also available.
Employees participating in the Healthy Boiler Incentive program can complete physicals at the center too, which can be seamlessly applied to one's health portal.
If you're looking to make a change or adjustment with your health care or lifestyle, health coaching will also be an option employees can take advantage of, such as dietitian services, medication therapy management, risk factor counseling, and tobacco cessation. Educational workshops will also be offered in the future.
The center also offers comprehensive lab services for non-emergency medical tests as a Tier 1 Lab, which can provide more cost-effective lab work for employees on university medical plans.
At this time, benefits-eligible faculty and staff, including spouses and dependents on a Purdue health plan, as well as Retirees and long-term disability former employees on a Purdue Anthem plan, are eligible to use the center.
Services will expand to non-benefits eligible faculty and staff and students in early 2023.
Again, visit pnw.edu/center-for-healthy-living to browse services and payment logistics based on your health care plan.
Career Center welcomes faculty and staff collaborations
The PNW Career Center staff is eager to collaborate with faculty and staff to connect students with career advice and employers.
The Career Center organizes several large career fairs and expos during the academic year, some of the common ones including Pride Professional Development Night, the STEM Industry Fair, and fall and spring Career Expos. The center's staff will also collaborate with the academic colleges to tailor specific events for those colleges, such as the recent Senior Engineering Design Panel and College of Nursing Meet-and-Greet.
Besides large career and recruiting events that welcome in employers to network with students, alumni, faculty, and staff, the Career Center staff is also willing to schedule appointments with classes to deliver presentations and consultation for students in preparing for their next steps in their professional journey to create worthwhile, productive connections with employers before and after graduation. The staff has facilitated more than 30 sessions with classes this fall semester.
Joelynn Stephen, interim director of the Career Center, says faculty members often prove to be pivotal professional figures for students who can serve as friendly conduits for successful networking and building confidence. 
Here's Joelynn with more:
"We hear from employers a lot that they also like the connection with faculty because that gives them a more direct line to specific classes and specific majors.
 "We (career center staff) can push and encourage students, but something about their direct faculty member saying 'you should really go talk to so-and-so' or whichever company it is, it tends to work well in that way when they (students) are having the encouragement from both sides: faculty and our staff."
To learn more information, visit pnw.edu/career-center, where you can connect with Career Center staff, register on digital platform Handshake, and more.
Lionhearted Leaders on the prowl
They teach, they mentor, they impact! For the second year in a row 19 PNW faculty members are being honored throughout the academic year as Lionhearted Leaders.
The Lionhearted Leaders initiative is produced by the Office of Academic Affairs to recognize outstanding faculty who have gone above and beyond in their academic coursework, scholarly research, and community involvement. Each department at PNW has selected one person who has proven exceptional in their efforts in order to recognize their hard work and contributions to our university.
By visiting pnw.edu/lionhearted-leaders you can see all the honored faculty members for the 2022-23 year and read their stories, including their research interests, what motivates or inspires them in their work, and a few fun facts.
Up to three faculty each month will be introduced and shared online at the Lionhearted Leaders landing page and on social media through April. Please also watch for advertisements in the Pioneer student newspaper recognizing the faculty throughout the year. 
Several faculty also volunteered to record minute-long videos explaining their research. Here's Ezra Mutai, assistant professor of Food and Nutrition, one of the faculty members recognized in October:
"Did you know that seven out of every 10 Americans are overweight or obese? This sounds grim, but we can all affect our likelihood of dying of chronic diseases by eating healthier.
My name is Ezra Mutai. Growing up in Kenya, I saw my family include herbal medicine in their daily lives. As a Ph.D. student at the University of Nebraska, I became fascinated with the role active food compounds play in prevention and treatment of chronic diseases such as obesity and heart diseases.
This fall, I'm leading a research study at Purdue Northwest on the enormous health benefits of hibiscus tea in reducing heart disease and high blood pressure. As a nutrition professor, I offer weekly community seminars in LaPorte and Lake counties on the American Heart Association's Essential 8 Tips for Healthy Life.
It's not easy to realize your relatives are right, but my research is showing the biochemistry and wisdom behind my family's wise practices."
Once again, to learn more please visit pnw.edu/lionhearted-leaders.
Recent news
We have a few news highlights we'd additionally like to share.
CIVS researching blast furnace energy consumption reduction
Tyamo Okosun, research associate professor with the Center for Innovation through Visualization and Simulation (CIVS), is leading a team researching and designing a multi-component tool for blast furnace operation in the steelmaking industry by using the Rosen Center for Advanced Computing Bell computing cluster at Purdue West Lafayette to refine its models.
Okosun says that while high-performance computing can significantly accelerate the computational fluid dynamics models used to predict blast forces, high-performance computing isn't fast enough to allow for real-time file-tuning by the operators at the plant. To solve that problem, the project team is developing a machine-learning model on physics-based simulation data by running a large database of different operating conditions on the Bell cluster.
The project is funded by a $7 million award from the U.S. Dept. of Energy and aims to reduce energy consumption in blast furnaces and downstream processes by up to 10 percent.
Philosophy professor's book recognized
David Detmer, professor of Philosophy, recently received a nod from renowned academic, linguist, and social critic Noam Chomsky. Former New York Times foreign correspondent Chris Hedges, who hosts "The Chris Hedges Report," a segment on "The Real News Network," recently interviewed Chomsky on several topics.
Chomsky complimented Detmer's 2018 book (go to minute 14:23 in the video) Zinnophobia: The Battle over History, Education, Politics, and Scholarship. Detmer's book offers a background on historian and social critic Howard Zinn and an analysis of his critics.
Marketing and Communications earns awards
PNW's Office of Marketing and Communications recently earned two awards for advertising campaign creative artwork and website landing pages for its Power Onward advertising campaign. Special congratulations go to Katie Stompor, director of Digital and Creative Media and James Seidler, director of Web Services, as the office took home a Silver Award by the Davey Awards in the Integrated Marketing Campaign category, and the Gold Educational Digital Marketing Award by the Educational Digital Marketing Awards in the digital advertising campaign category.
Since the launch over two years ago of the Power Onward brand platform, Marketing and Communications has earned a dozen awards for its work.
Also from Marketing and Communications, James Seidler took home a "best in track" "Red Stapler" award in October for his presentation at the 2022 HighEdWeb conference in Little Rock, Arkansas. Seidler's talk, "By the Numbers: Building a Flexible Reporting Framework with Google Data Studio!", discussed how to use the free Google Data Studio visualization tool to create flexible, real-time website reports for clients across the university, from Sinai Forum to senior leadership.
Seidler said he is honored to be recognized by HighEdWeb's community of web professionals and is grateful to all the collaborators at PNW who help make the website grea
That's all we've got this time! Don't forget, you can catch up on past episodes by visiting pnw.edu/pridecast. We're also eager to hear about your own internal news, which you can share through our Qualtrics form available on the Pridecast website or by emailing us at pnwpridecast@pnw.edu.
This is Kale Wilk signing off, and I'll connect with you again next month.