Advisory Board
Our advisory board members provide input on upcoming initiatives and cases to provide knowledge and experience so that the Center for Justice and Post-Exoneration Assistance can best achieve its mission and vision.
Advisory Board Members
---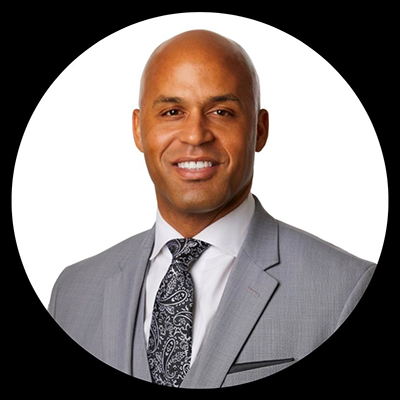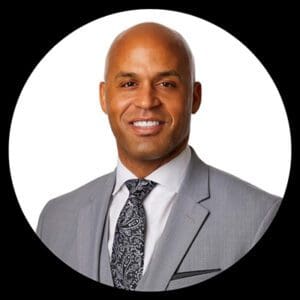 Eddie Gill
President, CJPA Advisory Board
Eddie Gill was born in New Jersey, then moved to Colorado where he would attend grade school.  He went on to earn a basketball scholarship and graduate from Weber State University. Upon the conclusion of his collegiate career, he played 12 years of professional basketball across the globe, including 7 years in the NBA. He eventually would settle in Carmel, IN with his family.
Currently, Mr. Gill is a Lead Advisor with Wise Financial at Northwestern Mutual. He also is an analyst for the Indiana Pacers in both a television and radio capacity.  Eddie has a passion in the social justice space, participating in a variety of initiatives, attempting to invoke change. He continues to be a resource for several youth programs in Central Indiana. Mr. Gill also serves as the Vice President of the Willie T. Donald Exoneration Advisory Coalition.
---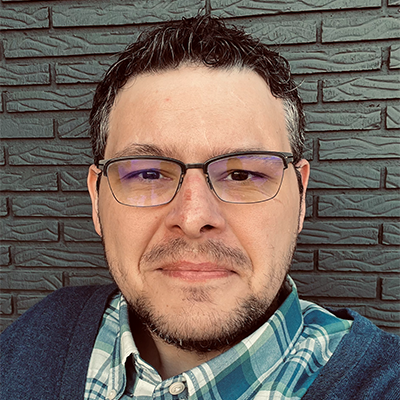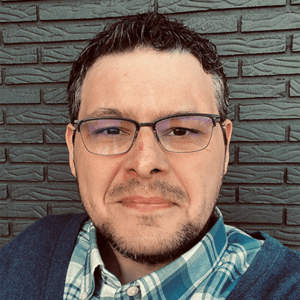 Christopher Belous, Ph.D.
Secretary, CJPA Advisory Board
Christopher Belous [also known as "Dr. B" – he/him] is Associate Professor and Director for the Couple & Family Therapy Graduate Program at Purdue University Northwest. He has been licensed as a Marriage and Family Therapist since 2009, in the states of Michigan, Ohio, Georgia, Indiana and Illinois.
He specializes and focuses his work in the areas of Sex and Sexuality, broadly defined, with an overarching social-justice and queer informed paradigm. He currently has over 20 published works and has presented over 40 times at national and international conferences.
Belous is also certified as a Sex Educator and Sex Therapist with the American Association of Sex Educators, Counselors, and Therapists, and is a Certified Family Life Educator from the National Council on Family Relations. Outside of the clinical work and academic position he holds, he currently serves as the Treasurer for AASECT as well as the Clinical Reviews Editor for Sexual and Relationship Therapy.
In addition, he is currently the Secretary of the Board of Directors for the Willie T Donald Exoneration Advisory Coalition,  which works to support those who have been, or will be, wrongfully convicted in the state of Indiana.
---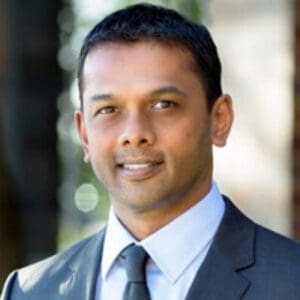 Ishti Ali, M.D., FACC
M. Ishti Ali M.D., FACC. is a board-certified interventional cardiologist and performs complex coronary and peripheral vascular interventions. He has a passion for treating the underserved and has been doing so since 2006.
He served as a Physician Executive for Community Heart and Vascular from 2016-2019, initially serving as Medical Director of Cardiology then as Product Line Director for Cardiology, Cardiothoracic Surgery, and Vascular Surgery. He has also served on the Willie T. Donald Advisory Board since its inception.
---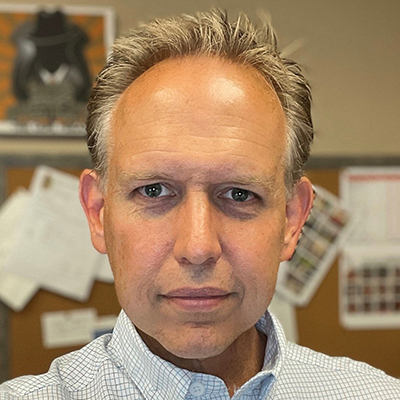 T. Brian Bates
Thomas Brian Bates is a lifelong Oklahoman, husband, father and grandfather. He holds a Bachelor of Science from University of Central Oklahoma. Bates is locally and nationally recognized anti-sex trafficking advocate since 1996.
He has volunteered with No Boundaries International since 2011. In 2009, Bates received a Regional EMMY winner for investigative journalism. He has been a Licensed Private Investigator and agency owner of Bates Investigates since 2009.
---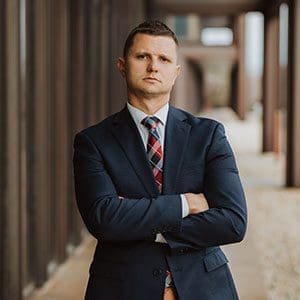 Russell W. Brown, Jr.
Russell W. Brown, Jr. is the founder of The Region Lawyers, located in Northwest Indiana. He predominately represents clients who are charged with serious felony offenses in both state and federal court. Additionally, Mr. Brown has successfully represented clients seeking post-conviction relief and/or sentence modifications.
Mr. Brown also has significant experience in criminal appeals. He has successfully written briefs and participated in oral arguments, including arguments in the United States Court of Appeals for the Seventh Circuit.
When not at the office, Mr. Brown enjoys spending time outdoors with family and friends, and coaching his sons' sports teams.
Bar Admissions
United States District Court, Northern and Southern Districts of Indiana
United States District Court, Eastern District of Michigan
United States Supreme Court
United States Court of Appeals for the 7th Circuit
State Bar of Indiana
State of Illinois as Bar Admission
---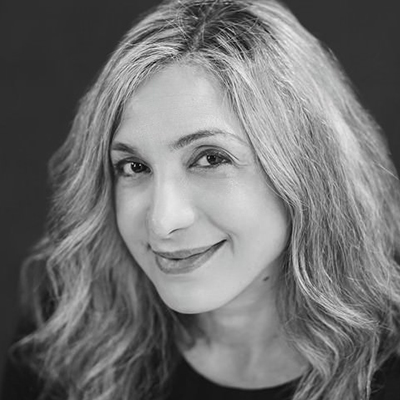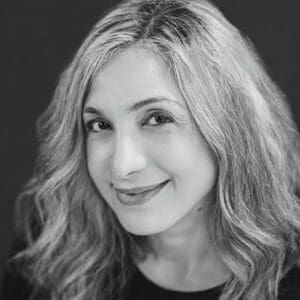 Farnaz Farjam
Farnaz creates and develops new series for Bunim Murray Productions and oversees creative and logistical needs for all current projects at Bunim Murray.
Prior to her current role, Farnaz produced and oversaw various TV series, including Simple Life, E!'s Total Divas and Total Bellas, as well as the network's most successful franchise, Keeping Up With The Kardashians. She was also the Executive Producer/Showrunner on E!'s Mariah's World and many other series for Bunim Murray.
Farnaz is an immigrant from Iran and has been working in TV since 1999.
---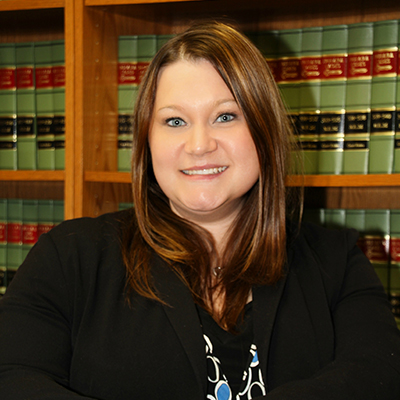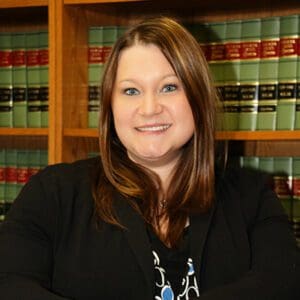 Amanda Hires
Under the advisement of Nicky Jackson, Amanda C. Hires, Esq. earned her Bachelor of Arts from Purdue University Calumet in 2005. During her remarkable academic career, Attorney Hires worked under the advisement of Judge Shelia Moss in the Lake County Superior Court, Division Two.
Her experience in the courthouse drove her desire to become an advocate for those who often find it difficult to speak for themselves. After graduating from Purdue University Calumet with highest academic distinction, Attorney Hires continued her community advocacy by attending Valparaiso University's Law School.
During Ms. Hires' academic career at Valparaiso University, she continued to advocate for underserved communities, including becoming a law clerk for Weiss, Schmidgall & Hires, P.C. in 2008, where she focused on state court trial issues, federal criminal cases, and bankruptcy relief. Attorney Hires traveled to the New Orleans Public Defenders Office for three (3) years during law school in order to gain more experience, including writing and arguing a Habeas Petition as a second-year law student.
Attorney Hires' dedication to her community continued after her graduation with Cum Laude from Valparaiso University's Law School in 2010. Following her graduation from law school, she passed the Indiana Bar Exam and became admitted to practice in Indiana, including the Northern and Southern Districts of Indiana, and the Northern District of Illinois. Attorney Hires successful career was recognized as she became the first and only female partner of the Law Office of Weiss, Schmidgall & Hires, P.C. in 2015. Additionally in 2015, she was appointed by the Honorable Nicholas J. Schiralli as a public defender for Lake Superior Court Division One. In 2022, Attorney Hires was recognized for her efforts in advocacy on behalf of the indigent and was appointed Chief Public Defender in 2022. In between her roles at the law office and as the Chief Public Defender for Lake County Division One, Attorney Hires, along with her partner, Attorney Christopher R. Schmidgall represents the Lake County Circuit/Superior Court Clerk's Office in a multitude of federal and state court matters.
Attorney Hires' legal career has been marked with many successes. Namely, Attorney Hires was named a Top 40 Attorney Under 40 for three (3) years, has been awarded multiple Top Ten Attorney accomplishments, and was published in the Indiana Lawyer magazine for her knowledge and passion of expungement laws in Indiana. Attorney Hires consistently amazes her clients with her passion and drive to help those who often feel hopeless break down their barriers and empower their future.
Attorney Hires has been married for nine (9) years to her husband, Jacob and has three (3) children: Victoria, Hunter, and Harris. In addition to her professional commitments, Attorney Hires enjoys weekends with her family, often at her children's extracurricular activities. Attorney Hires takes pride in raising her family in the community she has always called home and for which she continues to serve.
---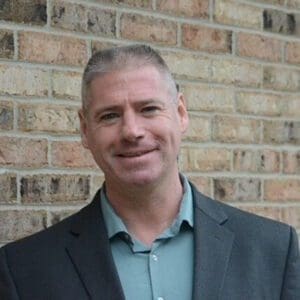 Joseph Hosey
Joseph Hosey is the executive editor of the Times of Northwest Indiana.
Over the course of his career, Hosey covered the cases of Lynwood, Illinois, Police Officer Brian Dorian, who was arrested and wrongly charged with murder in connection with the "honeybee" shootings near the Indiana-Illinois border and Kevin Fox, who was arrested and wrongly charged with the sexual assault and murder of his 3-year-old daughter, Riley Fox.
Hosey also covered the bathtub drowning death of Kathleen Savio, the estranged third wife of Chicago-area police Sgt. Drew Peterson, and the disappearance of Peterson's fourth wife, Stacy Peterson.
Hosey went on to author the true crime account "Fatal Vows: The Tragic Wives of Sergeant Drew Peterson," a book that was the basis for the Lifetime movie "Drew Peterson: Untouchable."
An Illinois judge held Hosey in contempt after he refused to divulge a source of information in a series of stories he wrote on the Nightmare on Hickory Street murders. The judge sentenced Hosey to indefinite jail time and fined him $1,000 and an additional $300 a day for every day he refused to identify his source.
The jail time and fines were stayed pending Hosey's appeal, which he won.
Hosey was the recipient of the National Press Club's 2014 John Aubuchon Press Freedom Award and was named the 2015 Illinois Journalist of the Year.
---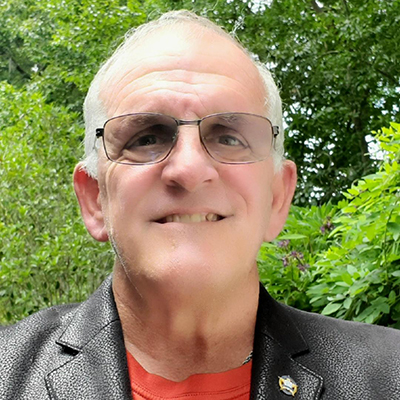 David Lain (Ret.)
Dave Lain was born in Gary, IN and raised in Crown Point before attending Indiana University in Bloomington and achieving a degree in psychology.
Sheriff David Lain's law enforcement career in Northwest Indiana began with the Valparaiso city police in 1977. He retired with the rank of Lieutenant in 1999 to accept an appointment as the Chief Deputy of the Porter County Sheriff's Office.
After serving in that capacity for eight years, he was twice elected to the office of Porter County Sheriff. At the conclusion of his terms in 2015, he began David Lain Consulting, and taught Criminal Justice classes at Hobart, Indiana High School.
Dave still longed to grow his public safety roots, but without the threat of snow, so he accepted a position with the Charleston, SC Police Department in 2017. Now retired, he spends his time enjoying the climate, culture, and cuisine of Charleston and the rest of the Lowcountry region.
Throughout his career, Sheriff Lain maintained the philosophy that arrests should be assistive rather than punitive. They should not only bring peace to volatile situations, but also offer a pathway toward resolving destructive behaviors.
---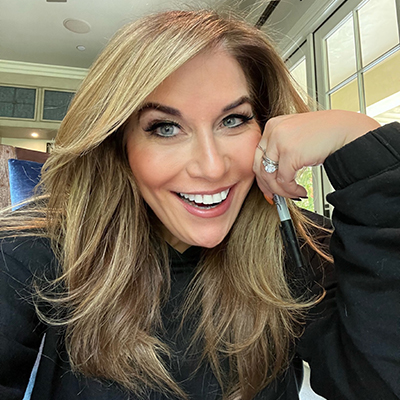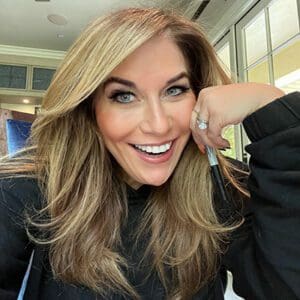 Lisa Lillien
Lisa Lillien (a.k.a. Hungry Girl) is a #1 New York Times bestselling author and the creator of the Hungry Girl brand. She is the founder of hungry-girl.com, the free daily email service that entertains and informs hungry people everywhere.
A self-proclaimed "mad scientist" in the kitchen, Lisa's nearly 3 million email subscribers and social media followers eagerly await Hungry Girl's recipes, food finds, and tips & tricks each weekday. She also reaches millions more with a weekly podcast, Hungry Girl magazine, and recurring appearances on television shows like Good Morning America, The View, and Today.
The author of fifteen bestselling cookbooks, six of which debuted at #1 on the New York Times Best Sellers list, Lisa has also executive produced and starred in a top-rated cooking show on both Food Network and Cooking Channel.
In addition to her love of food, Lisa is a crime junkie who is passionate about seeking truth and justice for victims and their families. She serves on the Willie T Donald Exoneration Advisory Coalition Board, which is devoted to supporting those who have been, or will be, wrongfully convicted in the state of Indiana.
---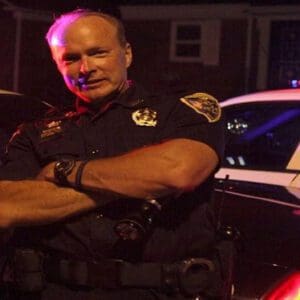 Brian Miller
Brian Miller has been a law enforcement officer for 33 years. His career began in the United States Army as a Military Police Officer. After serving in the Army, he began a civilian police career at the Hammond Police Department in 1990.
He served in the patrol division, detective bureau, training division and finally, as the Chief of Police. The City of Hammond has a population of 85,000 residents. The Hammond Police Department responds to approximately 100,00 calls for service each year. He commanded a police department that had 211 sworn officers and 35 civilian staff members for over 10 years.
Brian Miller is currently the Chief of Police and Director of Public Safety at Purdue University Northwest. He commands 14 full-time officers and 10 part-time police officers at both the Hammond and Westville campuses. The Purdue University Northwest Police Department is a state certified, and sworn police department. He has served at Purdue for seven years.
He serves concurrently as a Special Deputy Marshal with the FBI Public Corruption Taskforce (since 2020) and has investigated cases concerning police corruption, including excessive force. He have been an Indiana State Certified Firearms Instructor and have taught police use of force for 23 years. In addition, he has taught other law enforcement classes at the Indiana state police academies and college level, at Indiana and Purdue Universities.
He holds Bachelor's and Master's degrees in public affairs and has taken coursework for a Ph.D. in public administration. He is a graduate of the FBI National Command Course, Northwestern University School of Police Staff and Command, and The Southern Police Institute Executive Leadership School, Indiana Law Enforcement Academy, and the US Army Military Police Academy.
He has provided expert opinion on police use of force cases including 2020 Albert Thomas Thorne, III, Plaintiff, V. Lance Pickrell, Frankfort City Police Department, and the City of Frankfort, Defendants. No. 1:20-cv-01108-JMS-MJD United States District Court, S.D. Indiana, Indianapolis Division.
---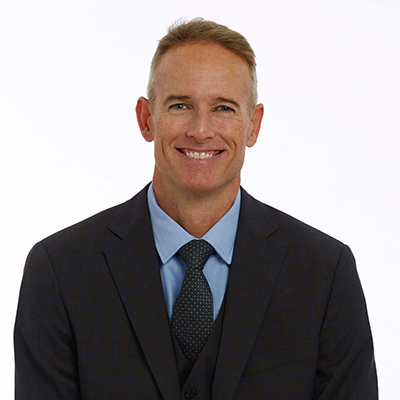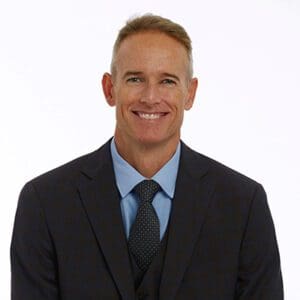 Matt Murphy
Matt Murphy is an attorney in private practice in Southern California. He was a Senior Deputy District Attorney in Orange County California. Mr. Murphy spent 21 years assigned to the sexual assault and homicide units where he prosecuted some of the most notorious murder cases in the state of California.
He completed 132 jury trials in his career as a prosecutor, including 52 while he was assigned to the homicide unit. He worked as an adjunct professor of law for 7 years. In addition to his work for ABC 20/20, Mr. Murphy also works as a criminal defense lawyer and also does pro bono work on behalf of victims of sexual assault.
---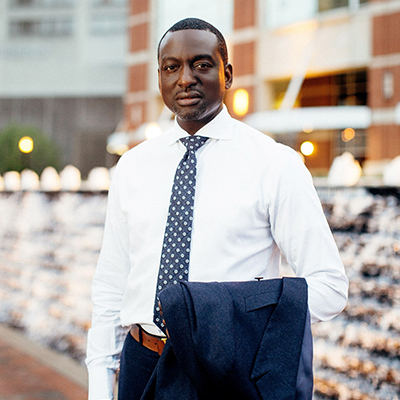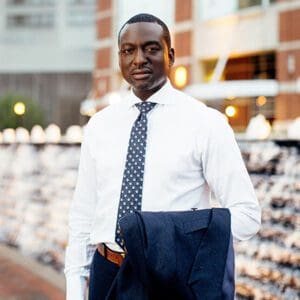 Yusef Salaam
In 1989, at just fifteen years young, Yusef Salaam was tried and convicted in the "Central Park jogger" case along with four other Black and Latino young men. After almost 7 years behind bars for a crime he did not commit, Yusef's case was overturned and he was set free.
His life was forever changed by this experience, and since his release he has advocated for criminal justice reform, prison reform and the abolition of juvenile solitary confinement and capital punishment. Yusef has shared his story and stance on these issues on CNN, MSNBC, REVOLT TV, NPR Atlanta, FOX and more. He authored his memoir Better, Not Bitter and is the co-author of Punching the Air.
In 1989, at just fifteen years young, Yusef Salaam was tried and convicted in the "Central Park jogger" case along with four other Black and Latino young men. The Exonerated Five spent between seven to 13 years behind bars for crimes they did not commit, until their sentences were overturned in 2002. Since then, they have received a multi-million dollar settlement from the city of New York for its injustice and have been profiled in award-winning films, including The Central Park Five documentary from Ken Burns, Sarah Burns and David McMahon and most recently the Emmy award-winning Netflix limited series When They See Us, written and directed by Ava DuVernay.
Over the past two decades, Yusef has become a family man, father, poet, activist and inspirational speaker. He continues to utilize his platform to share his story with others and educate the public about the impact of mass incarceration and police brutality rooted in our justice system. He regularly advocates for criminal justice reform, prison reform and the abolition of juvenile solitary confinement and capital punishment.
Yusef is the recipient of a Lifetime Achievement Award from President Barack Obama (2016) and more recently has shared his story and stance on current issues on CNN, MSNBC, REVOLT TV, NPR Atlanta, FOX and more. He authored his memoir Better, Not Bitter and is the co-author of Punching the Air.
---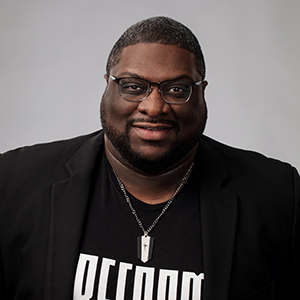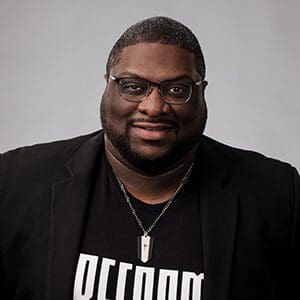 Britton Smith
Registration Nation Board Chairman, Britton Smith is the Senior Director of Strategic Partnerships for REFORM Alliance, an organization focused on changing criminal justice through transformative probation and parole legislation, led by Shawn "Jay-Z" Carter, Robert Smith, Robert Kraft, Michael Rubin and Meek Mill. Britton Smith is an experienced national campaign and political strategist who specializes in helping organizations and candidates appeal to a more modern and reflective demographic. Affiliated with influential organizations such as FieldWorks and MarchOn, Britton continues to be at the forefront of the battles for equality and social justice.
In 2015, Britton became the National Political Director for his fraternity, Kappa Alpha Psi Fraternity, Inc., organizing their membership of over 170,000 on voter registration projects, civic education efforts and shaping their legislative advocacy agenda. Organizing nationwide, Britton has established a rapport with community leaders and lawmakers alike.
In 2015, Smith was asked to serve as a representative on the White House's task force on criminal justice reform working with other prominent leaders in the space of criminal justice. In 2016, he was asked to serve with and brief various transition teams for the incoming Presidential Administration.
In 2018, Britton worked closely with community change agents in both Mississippi and Virginia to see criminal justice reform move through the legislatures successfully. He was also influential in lobbying efforts on behalf of the landmark federal legislation "The First Step Act."
Britton has an outstanding track record of bipartisanship stemming from his career working for federal lawmakers both on Capitol Hill and in their respective states and districts. This experience covers elected officials in Maryland, Ohio, Nevada, Montana, Indiana, Alabama, Virginia and in his home state of Mississippi.
Britton still provides great service to his community by being active in his church, serving as a guest lecturer to his alma mater, Rust College, coaching AAU basketball and educating youth on state and local politics through the American Legion's Boys State Program. Britton is the Liaison to the Mississippi American Legion's Boys State Program after serving as the organization's first African American director in its more than 80-year history.
---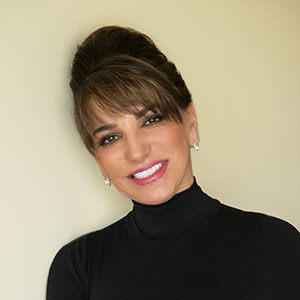 Yasmin Stump
Yasmin L. Stump has been a lawyer in Indiana for more than 30 years and practices in the areas of real estate transactions and real estate litigation, including eminent domain. She is the president and founder of Yasmin L. Stump Law Group, PC ("YLSLG"), and, since being in private practice beginning in July, 2000, her firm's clients have been individuals, small businesses, Fortune 500 and 1,000 companies, utility companies, institutions of higher education, governmental entities, agencies and boards and billboard companies.
YLSLG, with Yasmin as lead counsel, previously represented the Indiana Department of Transportation in eminent domain cases and other real estate litigation in two of the largest projects in the United States, Sections 1 through 5 of the I-69 Extension Project and the Ohio River Bridges Project, which was awarded both Project of the Year in 2013 by the International Right of Way Association (IRWA) and the Quality of Life/Community Development award at the 10th annual America's Transportation Awards competition in 2017.
Yasmin is a member of several professional, civic, philanthropic and social organizations, currently serves on the Board of Directors of the Indiana Trial Lawyers Association and Purposeful Living, Inc., is a past president and former International Director of IRWA Chapter 10, vice commodore for power of the New Buffalo (Michigan) Yacht Club, vice president of the Bridgewater Place Homeowners Association, a member of and immediate past vice chair of the Dress for Success Pearl Society and is a past president of the Zionsville Chamber of Commerce. YLSLG is also a member of the prestigious National Association of Minority & Women Owned Law Firms ("NAMWOLF"). Yasmin serves on the NAMWOLF Real Estate, Law Firm Management and Advocacy Committees. She has also served on the American Council of Engineering Companies ("ACEC") Diversity and Inclusion Committee.
Yasmin is certified as a civil mediator in Indiana, and her firm is certified as a Woman-Owned Business Enterprise by the State of Indiana, City of Indianapolis and the Women's Business Enterprise National Council. Her firm was awarded IRWA International Employer of the Year for less than 20 employees in 2020 and IRWA Chapter 10 Employer of the Year in 2018. As a woman business owner, Yasmin is dedicated to supporting organizations that empower and inspire women.
---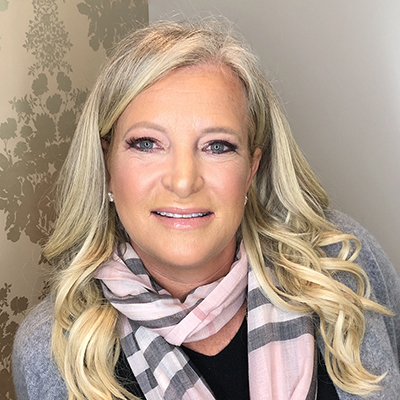 Allison Triessl
Criminal defense attorney and Legal Correspondent for Access Hollywood with Mario Lopez, Alison Triessl is one of the few female nationally recognized criminal defense attorneys.
She has worked on numerous high-profile cases including, The Monica Burgos Murder Case (The woman who was murdered in Cancun by her husband Bruce Beresford Redmond who was a TV producer on Survivor) and the Lois Goodman Case. (Lois is the US Open Tennis Ref who was accused of murdering her elderly husband with a coffee mug.). Both of these cases made national news.
She is also currently the host of Legal Smart on KTLA that airs on Tuesdays and Thursdays at 3pm locally where she provides insight and advice on a wide variety of practical and relevant legal issues. Alison has appeared on all three national morning shows: The Today Show, Good Morning America and The Early Show. Alison has appeared on all Los Angeles news stations including KTLA, NBC, CBS, ABC, FOX, and KCAL, and Dr. Phil. She has provided legal commentary numerous times for CNN-HLN, and appeared on Nancy Grace, Dr. Drew, and Jane Velez-Mitchell. Alison was a primary legal commentator for the Conrad Murray trial for KTLA Channel 5. From September 2015-2018, she had also contributed to the syndicated investigative news magazine series Crime Watch Daily. Her experience over 20 years as one of Los Angeles' leading criminal defense attorneys and her unique brand of intelligent, thoughtful, and entertaining analysis and commentary makes her a leading voice in trial coverage and courtroom media.
Alison Triessl is also the creator of the innovative app and website, Wild About Trial. The app covers trials in a fresh way by tweeting, and live streaming the nation's most riveting and controversial trials right from the courthouse. Avid trial watchers are able to use Wild About Trial to interact with staff attorneys and gain access to the nation's courtroom as never before. Wild About Trial changed the way that trials are being covered.
In 2009 Allison was the President of the Los Angeles County Criminal Courts Bar Association, exclusively practicing criminal defense law specializing in third strike, drug and assault cases. In 2006 Alison was honored as Woman of the Year for Los Angeles County and in the same year received a commendation for Outstanding Community Service from both the Lieutenant Governor and City Attorney.
---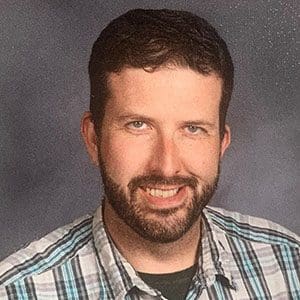 Matthew Waters
Matthew Waters graduated from Indiana University in 2005 with a B.A. in Telecommunications, Communications and Culture and Psychology. He received a master's degree in technology education in 2010 from Ball State University. Matthew has been an educator at Chesterton High School since 2005. At Chesterton High School Matthew leads the school's FM radio station WDSO and serves as the business education department chair. Matthew has assisted in politics and political action for various politicians and groups for over a decade.
---
Jia Wertz
Jia is an award-winning documentary filmmaker, podcaster and writer who pursues stories that explore wrongful convictions in the name of protecting the social order.
Her award-winning debut film, Conviction, chronicles the vagaries and inconsistencies of the American Criminal Justice system through the story of Jeffrey Deskovic who was wrongfully convicted of rape and murder at the age of seventeen. Conviction saw success on the festival circuit with 17 film festival selections and won awards for Best Picture, Best Cinematography and an Award of Distinction, prior to releasing on Amazon Prime.
She is also a writer for Forbes and the Co-Host of Speaking of Crime, a true crime series investigating mysterious unsolved cases.
---
Our Team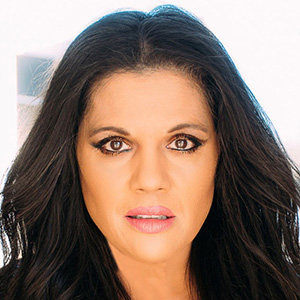 Nicky Ali Jackson, Ph.D.
Executive Director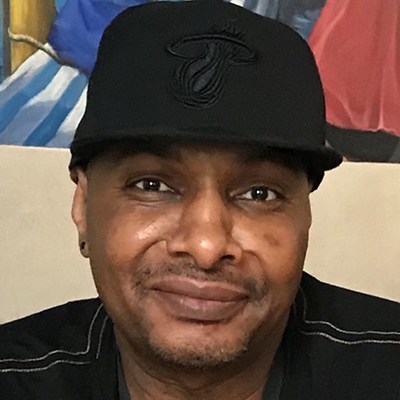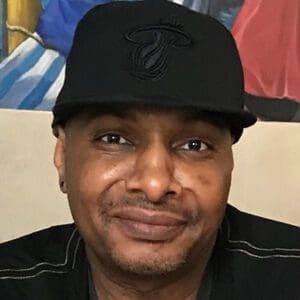 Timmy Donald
Project Manager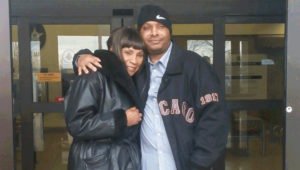 The Willie T. Donald Exoneration Advisory Coalition
The Willie T. Donald Exoneration Advisory Coalition was created to support those who have been, or will be, wrongfully convicted in the state of Indiana.