CHESS Faculty Awarded PNWA Funding 
August 11, 2021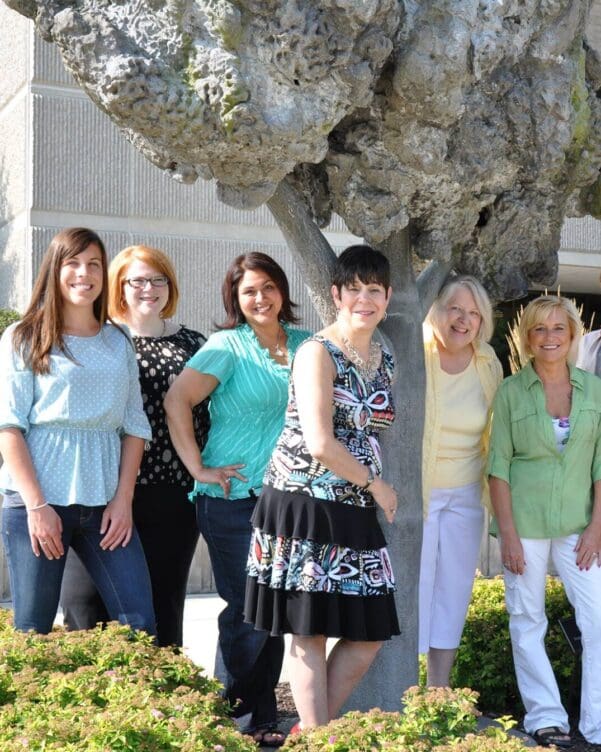 The following six faculty in the College of Humanities, Education, and Social Sciences were granted $1,000 each for projects which will benefit women's education and success. The goal of the awards, which were given out through the Purdue Northwest Women's Association, is to fund projects that carry out the association's mission of addressing issues of interest and concern to women. The projects should also promote student success using best pedagogical practices to enhance current classes or to create new projects that focus on women's success in the classroom and in their future professional development. 
At the completion of these projects, awardees will provide a report outlining process and outcomes. The Purdue Northwest Women's Association stated, "When we thought of how the PNWA could support women's education and success, we knew we wanted to provide an opportunity for CHESS female faculty, regardless of position, to develop projects that they otherwise might not have had a chance to do so."  
The Purdue Northwest Women's Association (PNWA) began in Westville as the Purdue North Central Women's Association (PNCWA) on March 21, 2001. Membership consisted of university faculty, staff, and surrounding community. While promoting education and culture, it was known for its service outreach for food drives and homeless shelters, the talented work of the Sew-Be-It-Quilters, and its "Big Pink Check" which funded PNC faculty's work with students. At unification it became PNWA. In April of 2021, the PNWA announced it would discontinue and the association celebrates its run by funding projects designed to carry out their legacy.  
Recipients 
In this project, students in Augustyn's Honors 111, English 105 and English 307 courses this fall (four classes in total), in addition to future classes, will engage in a project that requires them to conduct an interview with a person in the region that works in their intended career. 
This project will provide female students, as well as all students, with a connection that may prove valuable for networking or mentorship in the future in addition to the soft skills gained from the interviewing process itself. All students will upload their interview videos in a collective repository which can then be viewed by all students for discussion and analysis. 
Anne B. Edwards, Family Life Education: A Realistic Capstone Presentation
Starting this fall, students will be required to work together to offer a family life education program to members of the university and the surrounding community. Students will design, direct and evaluate these programs and present their findings. Their work will serve as templates for future Family Life Education programs. 
Jin Lu, Women's Leadership: Joan of Arc and the Making of a Global Cultural Icon
In this multi-disciplined project, students will choose to study Joan of Arc from a variety of discipline approaches: literature, history, religion, criminal justice, world cultures, political science, visual and performing arts, focusing on French culture and how women can successfully provide transformative leadership despite obstacles they may face in their historical time and cultural environment. Students will present their work at the end of the fall term and will present their research at PNW's Days of Discovery in Spring 2022. 
Robin Miller, Sustaining Social Workers in the Work
This project will be a part of the SWRK 36200 (Social Work Practice I) course to bring the importance of these potential pitfalls, as well as remedies, to life for our students in order to enhance the longevity and professionalism of future social work professionals.
Students will interview current social work practitioners regarding their experiences with exposure to traumatic and distressing material, their perspective on the importance of self-care, their use of  health-sustaining coping skills for managing the difficult work they do and ways in which they experience compassion satisfaction.
Students will then identify what they have learned from their interviews and their plans for mitigating future challenges. The goal of this project is for students to gain insight into the importance and legitimacy of focusing on themselves and their needs in order to remain productively in the workforce. 
Pam Saylor, Legislative, Education, Advocacy, and Development (LEAD) Day
This project integrates NASW Ethical Standards with the PNW Social Work Program Competencies and it provides development of 21st Century Skills important in graduates as they pursue a graduate level degree or go directly into the work force.
Utilizing a high impact educational practice, experiential learning in a student-led trip to LEAD Day 2022, this project will develop a deeper understanding of the legislative process as it pertains to advocating for the vulnerable and disenfranchised populations student social workers serve in the community through inquiry, collaboration, and reflection.
With this project, students will also develop 21st century skills of critical thinking, citizenship, communication, creativity, collaboration and growth mindset. This project will provide professional development for students as it integrates ethics and program competencies. 
Kelly Vaughan, Curriculum Curation: Selecting Books Featuring Female Protagonists
This creative project for our teacher candidates will involve the formation of a committee to curate a list of books (relevant for pre-k- 12th grade students) with strong female protagonists and include characters from a variety of cultural backgrounds and identities to recommend to future teachers.
These titles will be housed in the Educational Resource Center and go to develop future teachers to help them build their classroom libraries. During Women's History Month 2022, students will present their work on the importance of including strong female protagonists and allow participants to begin their classroom library.