CHESS Takes Home Wins at Founder's Day
March 20, 2020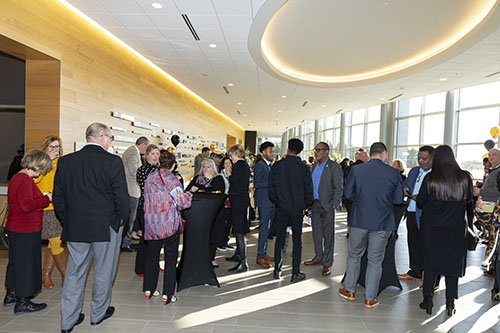 As PNW celebrated its annual Founders Day on March 6, 2020, the College of Humanities, Education and Social Sciences saw several staff members honored for their service to the university.
See the Full Founders Day Recap
Rose Haite: Outstanding Clerical Staff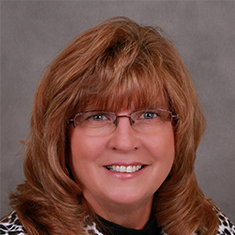 Rose Haite, the administrative assistant for the behavioral sciences and psychology departments, emphasizes a desire to be helpful in her work.
Haite served as chair of PNW's Clerical and Service Staff Advisory Committee in 2018-2019 and currently serves as the PNW representative on the West Lafayette CSSAC committee.
Winner of a 2020 PNW Outstanding Clerical Staff Award, Haite joined the university in 2016, working on the Westville campus. Among her activities, she helps plan the annual Brain Awareness Day and the professional development activities for the social work program.
She said her 20 years of experience in Porter and LaPorte county schools provided excellent background for her work at PNW.
"I am thankful that I have a good group of faculty to work with," she said. "I am always looking for things to do and ways to help."
David Pick, chair of the psychology department, cited Haite's excellent skills in social interactions, computing and organizing as crucial to her success.
"Her own willingness to help has produced a network of individuals working across campus that she can call on whenever she has a question or when she need help with something," he said.
Mike Johnson, chair of behavioral sciences, said Haite makes a significant contribution to his department by recognizing its needs and ensuring that changes go smoothly.
"Rose's work is always excellent, whether it's finding information, analyzing data, sorting out budget issues, preparing reports, helping faculty and students, or anything else," he said.
Away from work, Haite enjoys playing golf, kayaking and wind surfing.
Oriana White: Outstanding Student Service Award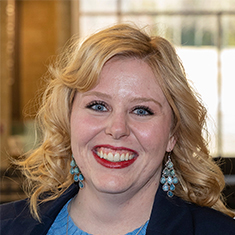 Oriana White, a senior communication major, attributes her success to an old-fashioned value: hard work.
Winner of an outstanding student service award for 2020, White serves as president of the Student Government Association and as president of the Public Relations Club. She is also a student worker in the communication department, a Campus Ambassador, and helps with new student orientations.
Encouraged at a student leadership training session, White became a senator and then president of the association during the spring 2020.
"I want SGA to be a bridge to the Senior Leadership Team on behalf of students and faculty," she said.
Rigel Hines, faculty adviser to the SGA, recognized White's talent and ability to adjust to the many changes to student government that occurred during fall 2019.
"I love that Oriana is able to show us her true colors, and I am proud to call her a colleague," she said.
Thomas Roach, chair of the communication and creative arts department, said White makes a significant contribution to the department's success.
"We are very proud of Oriana," he said. "Her maturity, leadership and result-oriented attitude make her an indispensable student worker."
White plans to pursue a master's degree in business administration with an eye toward working as a training consultant and efficiency expert.