PNW Students Network at AIST Dinner
February 12, 2020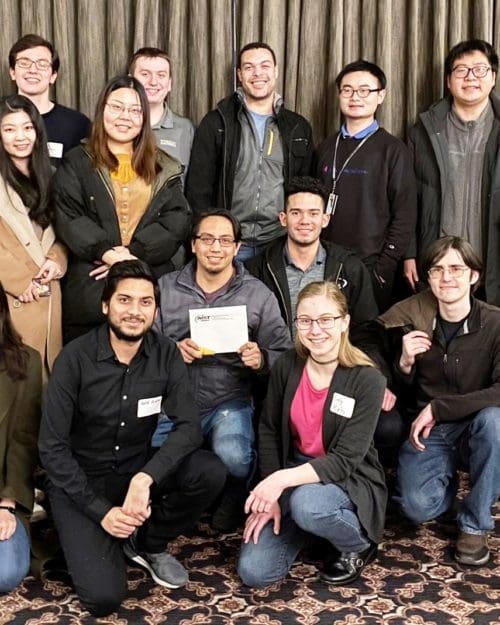 PNW Materials Advantage Group students are very active in attending Association of Iron and Steel Technology (AIST) Midwest Chapter Monthly dinners.
These monthly dinners, held at the Avalon Manor in Merrillville, IN, have provided PNW students opportunities to learn about the steel industry and gain practical knowledge through keynotes and networking with over 300 attendees from numerous local and regional steel producers and suppliers.
Keynote speakers are invited in these dinner meetings.  For example, on February 10,
Professor Ronald J. O'Malley, Director of the Kent D. Peaslee Steel Manufacturing Research Center and current AIST President, gave a talk on "Collaborative R&D in Steel Manufacture at the Peaslee Steel Manufacturing Research Center (PSMRC). On March 10, the topic is "New Mill Capabilities – Sinton, Texas", presented by Glenn A. Pushis, Senior Vice President, Special Projects in Steel Dynamics which is a member of our Steel Manufacturing Simulation and Visualization Consortium.