AIME Honorary Membership Award
May 3, 2021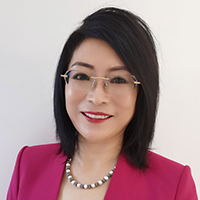 Chenn Zhou, NIPSCO Distinguished Professor of Engineering Simulation, as well as the Director of the Center for Innovation through Visualization and Simulation (CIVS) and the Steel Manufacturing Simulation and Visualization Consortium (SMSVC) at Purdue University Northwest, was recently selected as a 2021 Honorary Member of AIME.
AIME Honorary Membership award, established in 1872, is one of the highest honors the Institute can bestow on an individual. It is awarded in appreciation of outstanding service to the Institute or recognition of distinguished scientific or engineering achievement in the fields embracing the activities of AIME and its Member Societies. This is considered a pinnacle award.
Dr. Zhou was chosen by the Board of Directors of the Association of Iron and Steel Technology (AIST) and the Minerals, Metals & Materials Society, a member society of the American Institute of Mining, Metallurgical, and Petroleum Engineers (AIME). AIST and AIME recognize Dr. Zhou "For her innovative work in the field of advanced visualization technology, Zhou is globally recognized as an expert in computational fluid dynamic simulations and combustion. Her passion for applied digital technologies, the promotion of industry-academia collaboration, and ongoing support for workforce development have resulted in a greater understanding of the science of steel manufacturing. As a past Trustee of the AIST Foundation, and with her current role as director of the Center for Innovation through Visualization and Simulation at Purdue University Northwest, she has advocated for the Institute's professional societies as vital platforms for research and scholarship, which has helped to position AIST at the forefront of the steel industry's digital revolution."
The award will be presented at the AISTech 2021 — The Iron & Steel Technology Conference and Exposition, representing the largest annual forum for the global steel industry on June 30th in Nashville.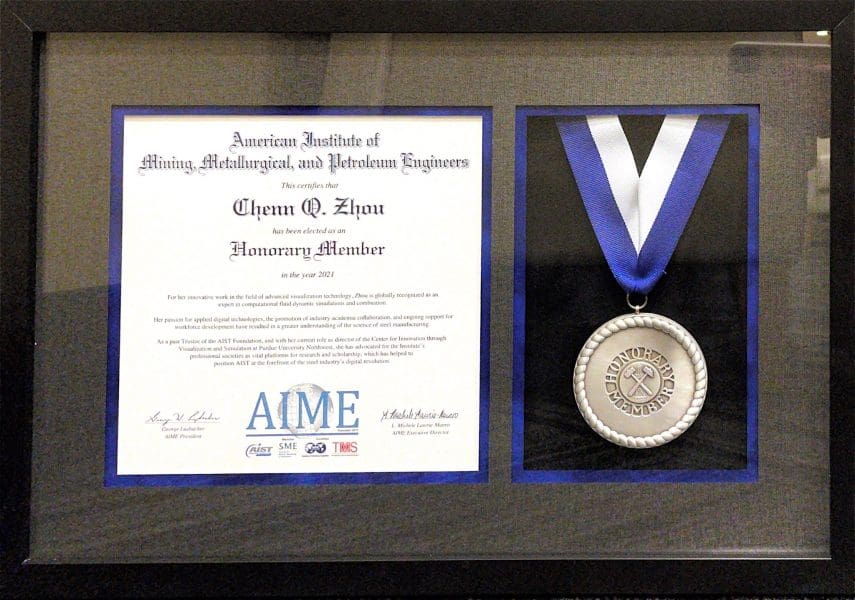 About AIME
The AIME was founded in 1871 and was one of the first national engineering societies established in the United States. The AIME has four member societies including members of the AIST, Society for Mining, Metallurgy and Exploration (SME), Society of Petroleum Engineers (SME), and the Minerals, Metals, and Materials Society (TMS). AIME's vision is to honor the legacy of its member societies through its partnership.
About AIST
The Association for Iron & Steel Technology (AIST) is a non-profit entity with 18,500 members from more than 70 countries. AIST is recognized as a global leader in networking, education, and sustainability programs for advancing iron and steel technology. Its mission is to advance the technical development, production, processing, and application of iron and steel.