CIVS Presents in 10th European Conference on Continuous Casting
October 21, 2021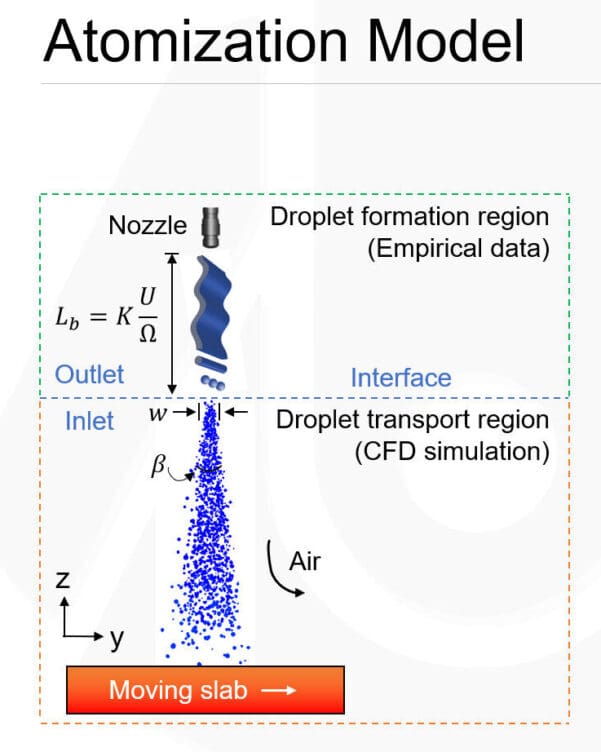 On October 21, 2021, CIVS researcher, Dr. Haibo Ma presented his paper "Investigation of Spray Cooling Uniformity and Intensity during Continuous Casting of Steel" in the 10th European Conference on Continuous Casting (ECCC).
Haibo's current research has proposed a numerical spray cooling model featuring the simulation of atomization and droplets impingement heat transfer during secondary cooling. The background of this research is that in the continuous casting secondary cooling process, heat is extracted from slab surface by cooling water sprayed from arrays of nozzles. Therefore, efficient and uniform heat removal without cracking or deforming the slab is desired. In the paper, parametric studies are performed to investigate the effects of nozzle design, casting speed and the nozzle arrangements on heat transfer coefficient. The simulation results provide insights into the optimization of secondary cooling practices under different conditions.
The 10th ECCC is organized by AIM, the Italian Association for Metallurgy, in Bari (Italy) on 20-22 October 2021 with focus on the status and future developments in the casting of steel. The ECCC is a unique forum for the European continuous casting community to exchange views on the status and future development of the continuous casting process. The conference program is abreast of the latest developments in control and automation, advanced continuous casting technologies and the continuing improvement of product quality.