CIVS Presents at AIST Safety and Health Technology Committee Meeting
February 10, 2022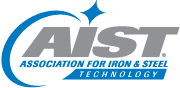 On February 8th to 9th, 2022, Kyle Toth, CIVS Senior Research Engineer presented at the AIST Safety and Health Technology Committee meeting in Corpus Christi, TX. The presentation is entitled "Augmented Reality for Safety and Education in the Steel Industry".
Justin Hoover, the Chair of the AIST Safety and Health Technology Committee from Steel Dynamics, and Anna Voss, the Technology Programs Manager at AIST hosted the meeting and warmly welcomed all attendees. Garrett Page, Safety Coordinator at Steel Dynamics Butler Indiana and SMSVC Safety Committee member; Paul Thurber, the Vice-Chair of the AIST Safety and Health Technology Committee and the VP/GM of Manufacturing & Safety at Everguard.ai; Brian Bliss, General Manager of Programs & Publications at AIST; and many others from companies like 3M, Nucor, Cleveland Cliffs, SMS attended the meeting.
After the presentation of CIVS' work on the AIST Digital Transformation Grant, some AIST members who were previously unaware of the CIVS Center or CIVS project work, as well as some consortium employees who were not aware of the presence, were able to gain exposure to CIVS' research works. They also learned that CIVS researchers and AIST members from industry and UTSA were working together to test wearable technology and make some everyday safety activities easier to track.