CIVS Seminar – Special Guest Speaker: Dr. Sunday Abraham
February 23, 2022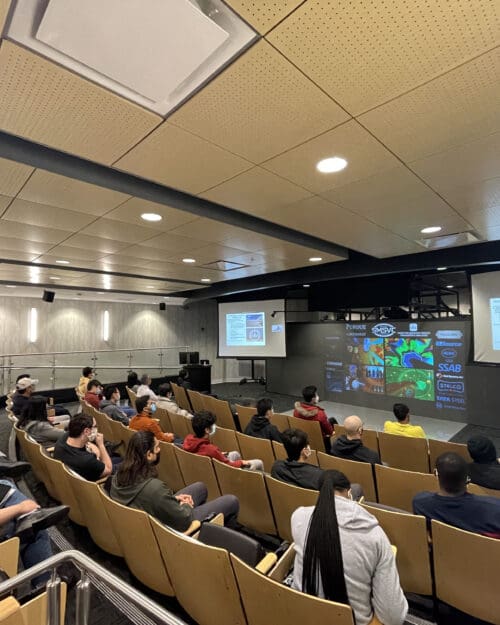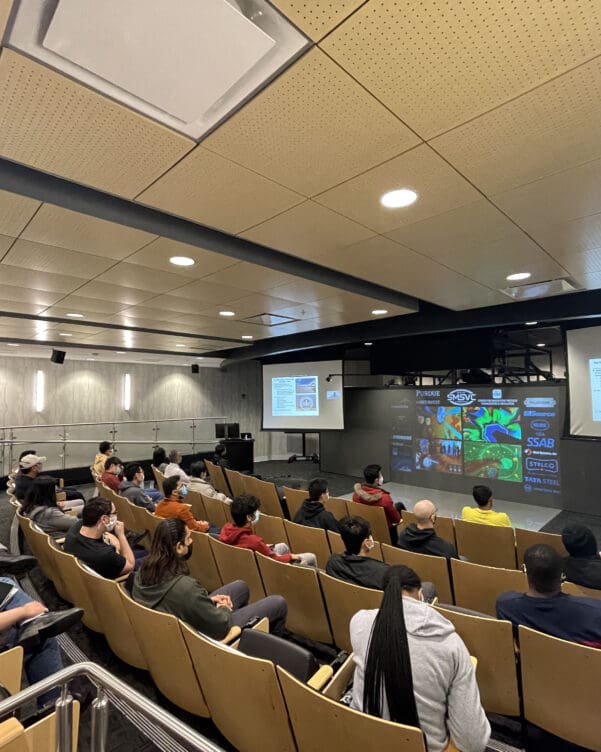 More than 50 PNW students, faculty, and staff attended CIVS weekly seminar, virtually and in-person at CIVS Immersive Theatre on Friday, February 18, 2022. This week's special guest speaker was Dr. Sunday Abraham, Director of SSAB Americas R&D. His interest is in fundamental research of processes involving raw material selection, electric arc steelmaking, refining in ladle and continuous casting of steel.
Dr. Abraham gave a presentation titled "The Detrimental Effect of Hydrogen and Nitrogen on the Performance of Steel Products". In his presentation, Dr. Abraham focused on the significant and varying damages that dissolved hydrogen and nitrogen could cause to the structural integrity of steel products. The damages range from minor surface defects, such as blisters and blowholes, to catastrophic failures such as fractures due to the reduced heat transfer in the mold. The deleterious effect of these gases on the performance of steel is related to their low solubility in steel at low temperatures.
Dr. Abraham received his B.A., M.S., and Ph.D. degrees in metallurgy from Moscow State Institute of Steel in Russia. He worked for the former IPSCO Inc. research facility in Regina, Canada, as a manager and later as a director of technical services. Since 2009, Dr. Abraham is a part of the SSAB Americas team, first as a research engineer and since 2019 as a director of SSAB America's search and developmental facility in Montpellier, IA. During his research, he developed algorithms for many mathematical models and techniques for quantitative analysis of steel cleanliness. Dr. Abraham is the author of over 20 publications and the recipient of the 2012 AIST Kelly-Hunt Outstanding Paper Award, AISI Medal in 2014 and 2017, and AIST Ladle and Secondary Refining Best Paper Award in 2020. He is a distinguished member of the Steel Manufacturing Simulation and Visualization Consortium (SMSVC) and since 2021 serves as Chair of the SMSVC Board.