CIVS Research Staff Present at AIST Safety Meeting
October 6, 2022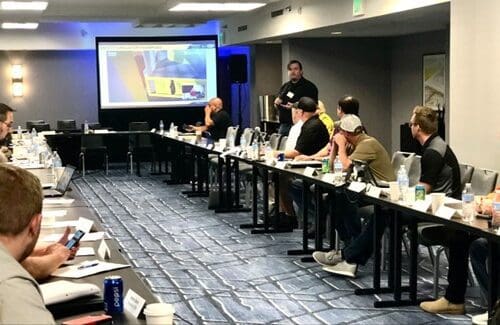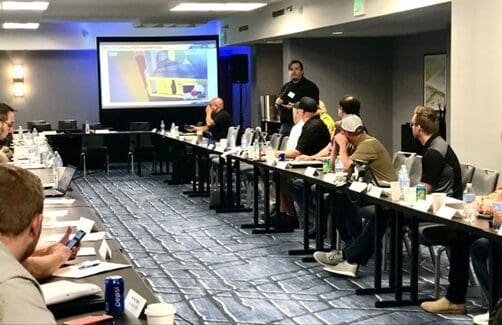 On September 14th, Kyle Toth, Senior Research Engineer and John Moreland, Senior Research Scientist presented AR/VR training applications at the 2-day joint Safety Committee meeting held by the Steel Manufacturing Association (SMA) and the Association for Iron and Steel Technology (AIST).
Kyle Toth is also a AIST Health and Safety Technology Committee Papers Chair, along with John Moreland who is a AIST Health and Safety Technology Committee Member were able to take notes on emerging issues and solutions approaches from industry representatives.
The Safety Committee meeting focused on Serious Injuries and Fatality (SIF) tracking and mobile equipment hazards, as well as various safety concerns in the safety industry. The collaboration opportunity led to new connections with staff and their facilities that ordinarily are not exposed to consortium work. Attendance by CIVS staff was vital in encouraging further collaboration within the industry.