Research Communication Discussed at Weekly Student Seminar
February 10, 2023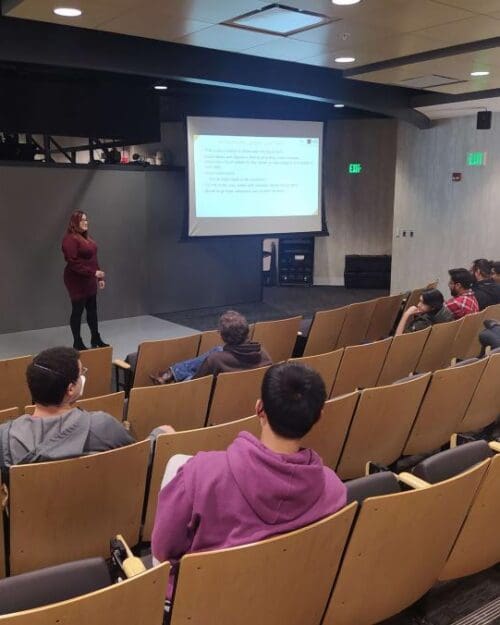 On February 10th, CIVS Communications Intern, Charlene Benoit presented "Communicating and Presenting Research Findings" as part of the weekly student seminar as part of the Responsible Conduct of Research (RCR) Standard training. RCR training is required for graduate and undergraduate students of the University who design and conduct research and/or report and publish research outcomes.
Charlene addressed methods such as building an abstract, explaining methodology, and tips for successfully presenting research findings. This weekly CIVS student event provides valuable exposure to industry standards and practices each Friday in the immersive theater. The goal of these seminars is to create reliable habits for students engaged in various CIVS research projects.
One big takeaway for me was the use of clear and concise language in the abstract and avoiding long-winded sentences, as I've been working on a lot of abstracts currently.