Faculty and Research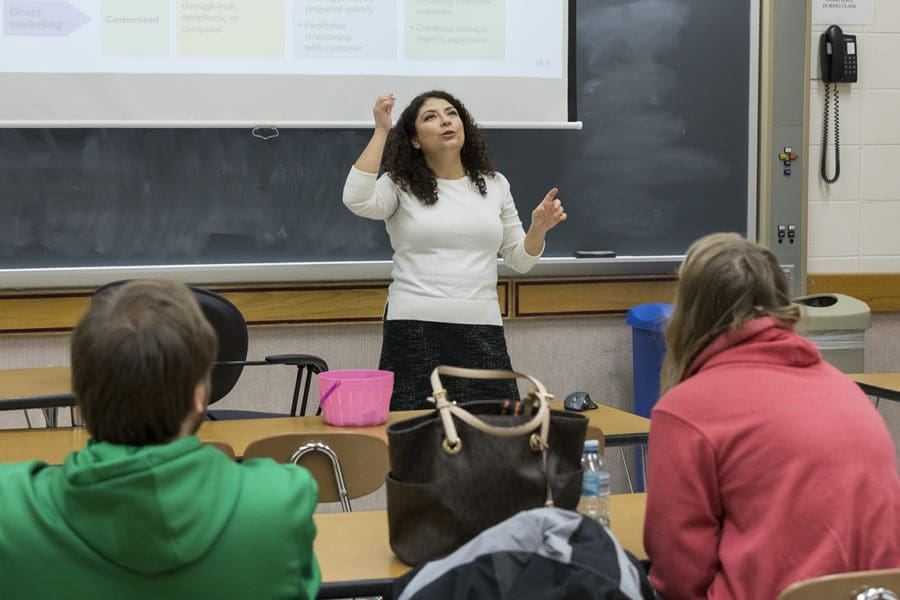 College of Business Faculty
Our engaged and dedicated faculty, many of whom remain working in their areas of expertise, will lead you from the classroom to a career with innovative and challenging learning experiences.
2018 Days of Discovery
The PNW Days of Discovery were held in both Westville and Hammond campuses on April 3rd and 4th.  Like last year, College of Business faculty members had the highest participation rate among all colleges.  Our students and mentors also have delivered their research projects above and beyond university research expectations.  Our outstanding student, Ms. Jasmine Cervik and our outstanding alumna, Ms. Shelisa Thomas joined the panel discussion on 4/3 in Westville to share their experience of undergraduate research in their life in PNW.
---
2017 Inaugural Research Day
The PNW Inaugural Faculty and Student Research Day was held in Alumni Hall on Thursday, March 23, 2017 on the third floor of the Student Union Library Building on the Hammond Campus. This year, our faculty had 21 projects and our students had 13 to present for this event. Thanks and congratulations to all COB presenters.