Advising
Academic advising is a collaborative process where you and your advisors are partners in ensuring your academic success.
Don't hesitate to reach out: we are here to help you. Please call or email us if you need.
College of Business Advisors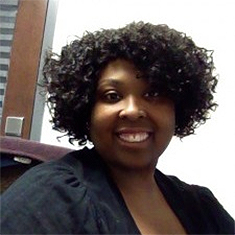 Academic and Student Success Advisor

---
Academic and Student Success Advisor

---
Shared Responsibility
The relationship between you and your advisor is one of shared responsibility. Though, as a student, you are ultimately responsible for the choices you make in college, we realize that to make informed decisions, you need the mentoring and advice of academic advisors and others in the Purdue University Northwest community.
To clarify university and college policies, regulations, programs and procedures about which you may have questions.
To be available to meet with you each semester.
To keep regular office hours and be adequately available to meet with you.
To offer advice on selecting courses and to assist you in developing an academic plan that satisfies degree requirements.
To assist you in planning a program, both short-term and long-term, that is consistent with your abilities and interests. This includes course load and factors such as academic background, program demands, employment or personal commitments.
To be a responsive listener and to refer you to appropriate support services at the university when needed.
To discuss your academic performance with you and the implications of your performance for the programs you desire to pursue.
To help you explore your interests, abilities, and goals and to relate them to academic majors.
To monitor your progress toward educational goals and keep accurate, up-to-date records of your academic progress.
To respect your right to privacy of educational records and discuss your confidential information only with appropriate individuals and for the purpose of serving your best interest.
To help you assume responsibility for your decisions and actions.
To be knowledgeable about career opportunities and to refer you to career services as needed.
To refer you to other services, departments, and specific individuals as special needs are identified.
Advisors can help you understand fully all of your options and avoid needless mistakes, but only if you take the initiative to seek their advice. Your responsibilities in the advising relationship are:
To take the initiative to contact your advisor.
To have and be familiar with all university and College of Business policies, including the specific requirements for your degree program and major.
To prepare a list of questions or concerns before each meeting with your advisor. Have a tentative written schedule prepared if you are registering.
To gather all relevant decision-making information.
To ask questions! If you don't understand a policy or procedure, ask questions until you do understand.
To be familiar with the requirements of the major(s) which you are pursuing and to schedule courses each semester in accordance with those requirements.
To be aware of the prerequisites for each course that you include in your semester schedule and to discuss with your advisor how prerequisites will affect the sequencing of your courses.
To follow university procedures for registering in courses and for making adjustments to your class schedule.
To observe academic deadlines. Don't miss deadlines. Know when to register and when to drop or add classes. Set up appointments with your advisor well in advance of these deadlines.
To keep a personal record of your progress toward your degree. Organize official university documents (undergraduate catalog, schedule of classes, plans of study, etc.) in a way that enables you to access them when needed.
To understand academic performance standards, academic separation from the university, academic dismissal, and to know GPA requirements.
To notify the University if your address or phone number changes.
To read your university mail, including email sent to your official student email account.
To inform your advisor immediately whenever a serious problem (medical, financial, or personal) disrupts your ability to attend classes or interferes with your ability to focus on your education and to perform your best work.
Advising Guidelines
When you first declare a major in the College of Business, you will be assigned a professional advisor who will help you set your initial plan of study and help you become familiar with our campus.
Take responsibility for your plan of study as well as your progress towards your degree.
Meet with your advisor at least once per semester early on. Be prepared to discuss problems and challenges at this time as well as draft a strategy for going forward.
Take courses in the prescribed sequence, meeting all prerequisites to maximize your success. Failure to follow your prescribed schedule may result in you being dropped from a class. A suggested four year plan of study can be found online.
Understand the process of registration and use of the Banner System. It is your responsibility to develop your schedule each semester and be able to register yourself for classes through the Banner System. If an error occurs, and you are unable to register, your advisor can help out. Do not wait until the last minute to select your courses – many may already be closed which may affect your ability to graduate on time.
Follow the plan of study in effect at the time you make any changes in your degree objective. If you are following one plan of study and another becomes available, you may upgrade to the newest plan but then must follow that plan in its entirety. You may not drop back to a former plan once you have made the change.
Earn at least a "C" in all core courses. You will need a minimum overall GPA of 2.0 to graduate.
Complete a minimum of 32 credit hours at PNW to receive a degree from Purdue University Northwest.
In addition, there must be at least 32 credit hours at the junior level or higher if you intend to earn a bachelor's degree.
Consider an internship to enhance your education as well as your resume.