Commencement
Commencement is our favorite time of year! We get to celebrate YOU, our graduates, and reward your hard work with a diploma.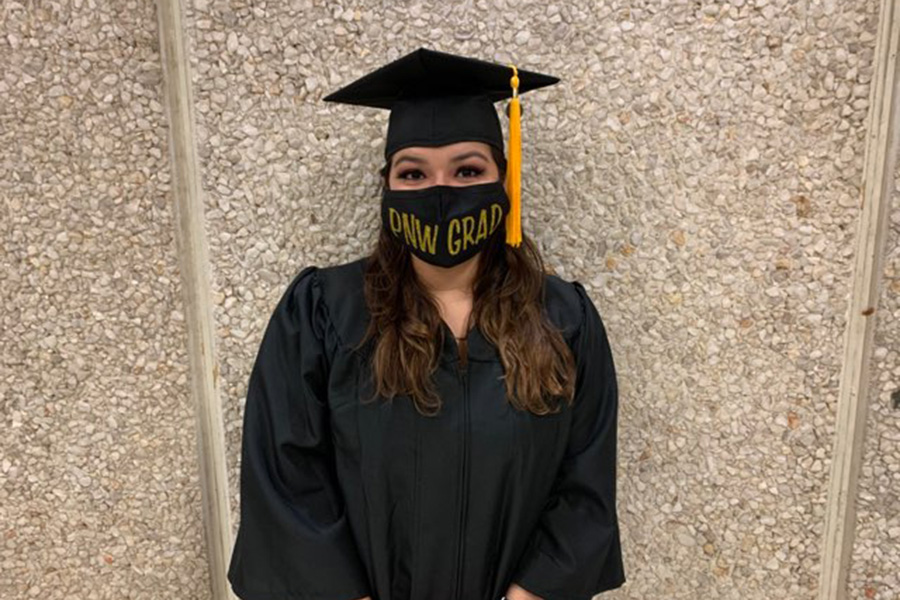 Spring 2021 Commencement
May 15
PNW is excited to celebrate our Spring 2021 graduates with two outdoor commencement ceremonies on Saturday, May 15!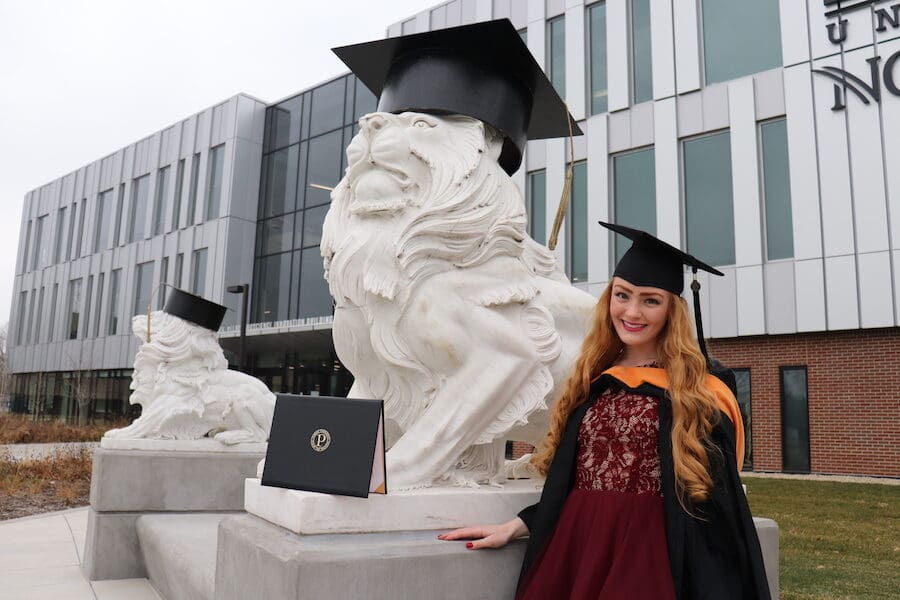 Commencement Will Honor 1082 Spring Graduates
A total of 1,082 candidates are eligible to receive degrees during the two commencement ceremonies, including one doctorate degree candidate, 141 graduate degree recipients and 940 earning undergraduate degrees.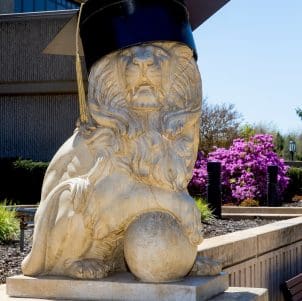 Purdue University Northwest Class of 1,082 to Be Honored at Two Commencement ceremonies
Purdue University Northwest will host its spring commencement ceremonies in-person and outdoors, with appropriate health and safety protocols, on Saturday, May 15.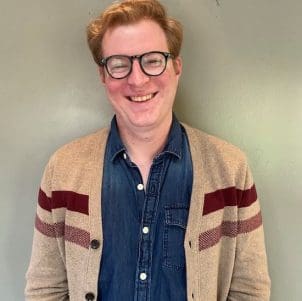 On the Campaign Trail: May 2021 Graduate Tyler Dillon
Robert "Tyler" Dillon, '21 gained first-hand experience to the interworking of a political campaign this past year. While finishing up his degree in political science he had the opportunity to serve as an intern to the Frank Mrvan campaign.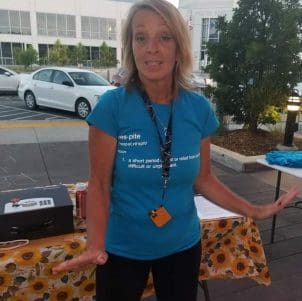 A Community Calling: May 2021 Graduate Lita Peters
Lita Peters graduates this May with a degree in social work, though Peters has plenty of experience helping to provide care for those who need it.