Commencement
Commencement is our favorite time of year! We get to celebrate YOU, our graduates and reward your hard work with a diploma.
Celebrating Spring 2023 Graduates!
Purdue University Northwest graduates were urged to exhibit service to others as exemplary, participatory civilians in a democracy during PNW's spring 2023 commencement Saturday, May 6.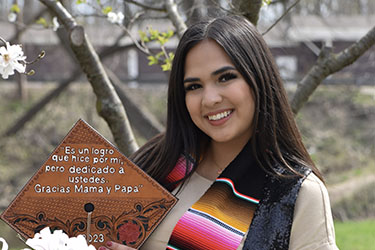 Meet the Spring 2023 Graduates
Discover what inspires our remarkable Spring 2023 graduates—and how they are Powering Onward to their futures.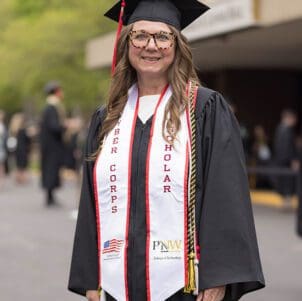 Chancellor Medallion Recipient: Meet 2023 PNW graduate Sharyl Riley
Sharyl Riley, '23, earned a bachelor of science degree in Computer Information Technology with a concentration in Cybersecurity from the College of Technology and a minor in Criminal Justice from the College of Humanities, Education and Social Sciences at Purdue University Northwest (PNW).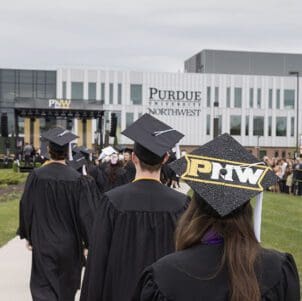 Chancellor Medallion Recipient: Meet 2023 PNW graduate Bozana Cucuz
Bozana Cucuz, '23, always wanted to work in the health care field, and nursing seemed the most direct route. That led her to earn a bachelor of science degree in Nursing from Purdue University Northwest's (PNW) College of Nursing.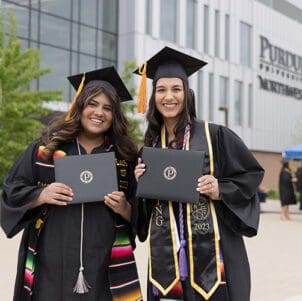 A future in evolution: Meet 2023 PNW graduate Theodore Mantis
A small section on evolution in a high school AP biology class led Theodore Mantis to believe this important topic deserved more in-depth study.