Frequently Asked Questions
Explore our frequently asked questions and get ready to celebrate at Fall 2022 Commencement!
PNW is planning an in-person ceremony in December, with appropriate health and safety protocols, to celebrate the achievements of the Class of 2022.
Commencement will be held on December 10, 2022 at the Hammond campus for Summer and Fall 2022 graduates.  Please check back later for your academic college's assigned ceremony time.
For more information about what to expect on Commencement day, visit the Commencement Ceremony: Day-Of Guide where details are posted regarding parking, arrival and check-in, and the order of commencement exercises.
Graduation regalia – cap, tassel and gown – must be purchased from the PNW Bookstore.  Cap and gown orders will be processed beginning [dates TBA].
Regalia can be purchased through Follett at the bookstore on the Hammond Campus, Monday through Thursday from 9 a.m. to 3 p.m. or Friday from 9 a.m. to 1 p.m., or ordered online.  The candidate's name must be included with the order in the Comment section.
You will need to know your height and weight at time of purchase, to ensure the appropriate-sized regalia. All purchases of regalia are a final sale.
You can choose to have the regalia shipped to you, or select on-campus pickup in Hammond or Westville.
When you purchase your commencement regalia, please be sure that you have received all required items before you leave the bookstore. Baccalaureate candidates should receive a cap, gown and tassel (color based on your major). Master's candidates should receive a cap, gown, black tassel and hood (color based on your major).
For more information about ordering your cap and gown, visit the Pre-Graduation Guide web page.
Tickets are only given to candidates who purchase their regalia and plan on participating in the ceremony.  Each participating candidate will receive 4 electronic guest tickets.
Guests wishing to view Commencement in person must have a ticket supplied by the candidate to enter the ceremony venue.
Guest tickets may not be sold.  Electronic tickets are generated with a unique identifier that is traceable back to the graduation candidate.  Any attempt to sell or produce electronic tickets will be considered a misuse of Purdue University Northwest property.
Electronic ticket information will be sent to the participating candidate's PNW email account two weeks prior to Commencement.  If you do not received your tickets, please check the junk and spam folders associated with your PNW email.
A candidate for the baccalaureate degree with distinction must have a minimum of 65 hours of credit earned at Purdue University included in the computation of the overall GPA.  The minimum cumulative GPA for graduation with distinction in each college is determined by the top 10% of it's graduating class each fall.
Absolutely! We encourage our graduates and your families to visit either the Westville or Hammond campus to take photos with the outdoor lion statues – which are sporting their mortarboards! – as well as with campus signage, artwork and other spots that may be a highlight of your PNW experience.
Yes! We are pleased to provide a livestream of each Commencement ceremony so that family and friends who are not attending in person can view the proceedings. The ceremony will be available for viewing here on the day of the event.
The livestream is broadcast directly from the ceremony as it happens, so only students who are participating on site in the in-person ceremony will have their names called as they walk across the stage.
PNW publishes a commemorative booklet that is distributed to guests at the Commencement ceremonies. This booklet lists the name of every graduate for the semester. You can request a booklet when you pick up your diploma.
Yes, please share your photos on Instagram, Twitter and Facebook using the hashtag #PNWGrad, and tag PurdueNorthwest. We want to celebrate with you!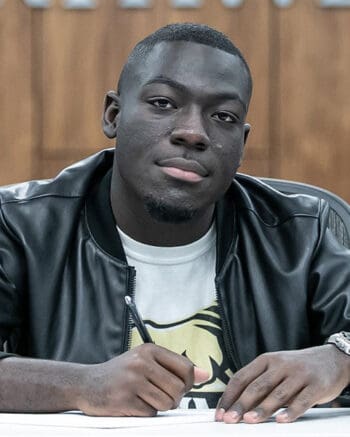 Meet the Spring 2022 Graduates
Discover what inspires our remarkable Spring 2022 graduates—and how they are Powering Onward to their futures.
---
Read Graduate Stories