Frequently Asked Questions
Explore our frequently asked questions and get ready to celebrate at the Fall 2021 commencement ceremonies!
PNW is planning in-person ceremonies, with appropriate health and safety protocols, to celebrate the achievements of the Class of 2021. The ceremonies will be held on Saturday, December 11 in the H.D. Kesling Gymnasium inside the Dworkin Student Services and Activities Center at the PNW Westville Campus. The inclement weather date is December 12.
December 11, 11 a.m. (CST)
College of Business
College of Engineering and Sciences
College of Technology
December 11, 3 p.m. (CST)
College of Humanities, Education and Social Sciences
College of Nursing
In case of inclement weather, the ceremonies will be rescheduled to December 12 at the same times.
Updated Dec. 6, 2021
All candidates for graduation were notified in early fall semester that you could order your cap and gown from Oct. 18-Nov. 12. At this time, you can still order regalia; however, our ceremonies are full. On or after Dec. 6 there are no seats remaining for students to participate in the ceremony, and no further guest tickets are available.
Regalia can be purchased through Follett at the bookstore on the Hammond Campus, Monday through Thursday from 9 a.m. to 3 p.m. or Friday from 9 a.m. to 1 p.m., or ordered online. You can choose to have the regalia shipped to you, or select on-campus pickup in Hammond or Westville. You will need to know your height and weight at time of purchase, to ensure the appropriate sized regalia. All purchases of regalia are a final sale.
When you purchase your commencement regalia, please be sure that you have received all required items before you leave the bookstore. Baccalaureate candidates should receive a cap, gown and tassel (color based on your major). Master's candidates should receive a cap, gown, black tassel and hood (color based on your major).
Absolutely! We encourage our graduates and your families to visit either the Westville or Hammond campus to take photos with the outdoor lion statues – which are sporting their mortarboards! – as well as with campus signage, artwork and other spots that may be a highlight of your PNW experience. The mortarboards will remain on the lion statues through Dec. 11.
All PNW COVID-19 protocols must be followed while on campus. Face coverings will be required following PNW protocols.
We are unable to invite graduates of past semesters to participate in the commencement ceremonies, in consideration of the health and safety of all involved, available space, and other important factors. All graduates of the spring semester were invited to the Spring 2021 Commencement Ceremonies.
In the proud tradition of celebrating the academic achievements of our students, PNW invites candidates for graduation from each college to participate with their fellow classmates in commencement each semester. Students graduate with their fellow students in their college, school and major. This gives PNW students and faculty the opportunity to celebrate our shared experiences in and out of the classroom. Commencement ceremonies are held in Hammond in spring semesters and in Westville in fall semesters.
Purdue Northwest does not offer transportation services between the Hammond and Westville campuses.
Yes! We are pleased to provide a livestream of each Commencement ceremony so that family and friends who are not attending in person can view the proceedings. The ceremony will be available for viewing here on the day of the event.
The livestream is broadcast directly from the ceremony as it happens, so only students who are participating on site in the in-person ceremony will have their names called as they walk across the stage.
PNW publishes a commemorative booklet that is distributed to guests at the Commencement ceremonies. This booklet lists the name of every graduate for the semester. You can request a booklet when you pick up your diploma in January.
Yes, please share your photos on Instagram, Twitter and Facebook using the hashtag #PNWGrad, and tag PurdueNorthwest. We want to celebrate with you!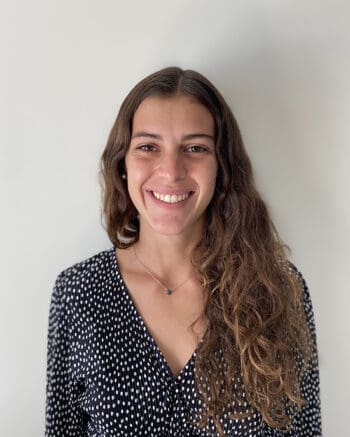 Meet the Fall 2021 Graduates
Discover what motivates our remarkable Fall 2021 graduates—and how they Powered Onward through a year unlike any other.
---
See Graduate Stories