Pre-Graduation Guide
Fall 2022 Commencement Dates
Purdue Northwest will host Commencement on December 10, 2022 at the Hammond campus for Summer and Fall 2022 graduates.  Please check back later for your academic college's assigned ceremony time.
Click here to see future Commencement Ceremony dates.
---
Important Steps for Graduation
Follow these steps to ensure that you are eligible to graduate, have a diploma ordered for you, and meet the required deadlines to participate in a commencement ceremony.
1. Apply to Graduate
All students must notify the Office of the Registrar of their intent to graduate when registering for their final course(s) of their degree program by completing the online Application to Graduate. Meet with your academic advisor to discuss your readiness to graduate to ensure you will meet all degree requirements.  Failure to notify the Office of the Registrar may result in a delayed graduation date.
Apply to Graduate for the semester in which you will be finishing your degree requirements. Completing the online Application to Graduate is required whether or not you plan to participate in a commencement ceremony and officially notifies the Office of the Registrar and allows you the opportunity to provide exactly how you would like your name printed on your diploma.
Fall
Fall 2022 candidates for graduation must complete the online Application to graduation in the myPNW portal on the Graduation tab.
Deadline to Apply to Graduate for Fall 2022 has passed.
2. Purchase your Cap and Gown
Graduation regalia – cap, tassel and gown – must be purchased from the PNW Bookstore.  Cap and gown orders will be processed Monday, October 3, through Thursday, November 17, 2022.
Regalia can be purchased through Follett at the bookstore on the Hammond campus, Monday through Thursday from 9:00 a.m. to 3:00 p.m. or ordered online.  The candidate's name must be included with the order in the Comment section.
You can choose to have the regalia shipped to you or select on-campus pickup in Hammond.
You will need to know your height and weight at time of purchase to ensure the appropriate-sized regalia.  If a gown you order must be handmade, it will require 30 days and must be ordered no later than Monday, October 31, 2022.
Please contact the Bookstore for more information regarding sizes and pricing and how to purchase your regalia. All purchases are a final sale.
The purchase of your regalia serves as your RSVP and indicates to PNW your intention to participate in a Commencement ceremony.  Please note that due to limited space for seating, any late orders (after November 17) are not guaranteed ceremony participation or guest tickets.
3. Commencement Tickets
Guests wishing to view Commencement in person must have a ticket supplied by the candidate to enter the ceremony venue.
Tickets are only given to candidates who purchase their regalia and plan on participating in the ceremony.  Each participating candidate will receive 4 electronic guest tickets.
Guest tickets may not be sold.  Electronic tickets are generated with a unique identifier that is traceable back to the graduation candidate.  Any attempt to sell or produce electronic tickets will be considered a misuse of Purdue University Northwest property.
Electronic ticket information will be sent to the participating candidate's PNW email account two weeks prior to Commencement.
4. Graduation Resources
Candidates and graduates are invited to use the following services and products provided by Purdue University Northwest and trusted vendors.
Special Requests
International Students
The Office of the Registrar will provide a letter of invitation to assist graduates whose parents/guests need to apply for a visa to attend the commencement ceremony. You must have completed the online Application to Graduate prior to requesting this letter.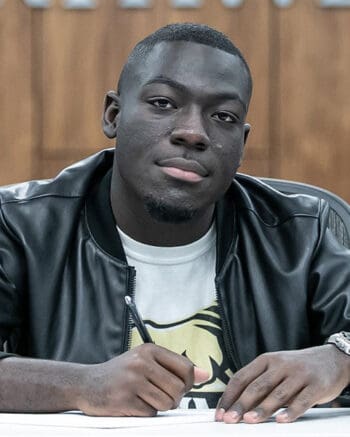 Meet the Spring 2022 Graduates
Discover what inspires our remarkable Spring 2022 graduates—and how they are Powering Onward to their futures.
---
Read Graduate Stories
Have Questions
Contact the Office of the Registrar.
Phone: (219) 989-2334
Email: graduation@pnw.edu
To ensure proper assistance please provide your name, telephone number and email address when submitting an email or leaving a voicemail message.