Future Dates
Purdue University Northwest announced plans for outdoor, in-person commencement ceremonies to celebrate the spring Class of 2021.
Ceremonies for all spring 2021 candidates will be held May 15 in the area south of the Nils K. Nelson Bioscience Innovation Building on the PNW Hammond Campus. The rain date is May 16.
Students completing their graduation requirements in a summer or fall term participate in fall commencements held in December. Students completing their graduation requirements in a spring term participate in spring commencements held in May. The specific colleges participating in the various ceremonies will be announced on the Graduation and Commencement web site closer to the ceremony dates.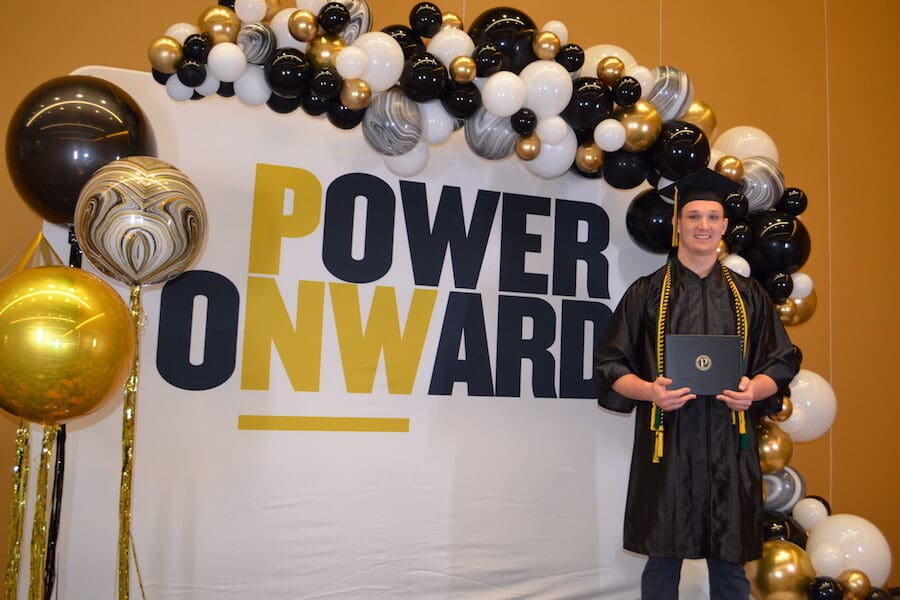 Celebrating Our Graduates
See graduate stories, tribute videos, additional resources and more to celebrate our Fall 2020 graduates.
Questions about Commencement ceremony dates?
Contact the Office of the Registrar.
Phone: (219) 989-2334
Email: graduation@pnw.edu
To ensure proper assistance please provide your email address when submitting an email or leaving a voicemail message.