Theatre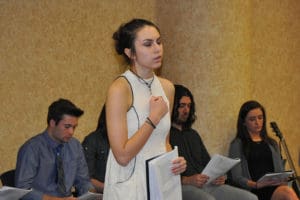 The Communication and Creative Arts department at PNW typically produces two productions a year. The department hosts a play in the fall and in the spring they host a musical. Shows are directed by faculty and/or students and the productions are cast with PNW students.
PNW students, faculty, staff and local community members are encouraged to attend.
---
Previous Productions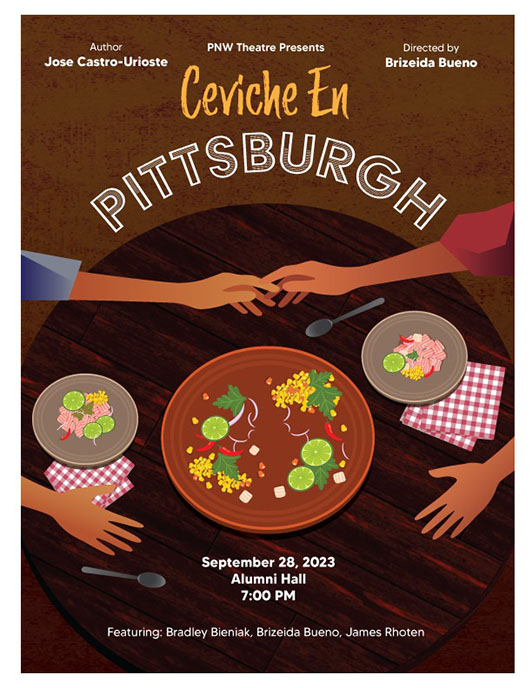 Author
Jose Catro-Urioste
Directed by
Brizeida Bueno
Featuring
Bradley Bieniak
Brizeida Bueno
Jayden Eckhart
Location
Y Jean Chambers Hall (SULB 353)
The PNW Theatre Organization put on a one-act play by Carlos Reyes on April 20 and 21, 2022.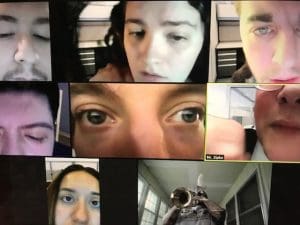 In a law office, several employees argue over the news that a rhinoceros is trampling through the town square. Is this true? Is it a hoax?
Although Eugene Ionesco wrote this play in 1959, in our world it can be challenging to understand if something is a conspiracy, a fact, an alternative fact, or a delusion.
The play explored ideas of mob mentality, cultural conformity, mass movements and fascism.
Rhino: Act II
By Eugene Ionesco
Directed by dado
Music by Jenne Carey
Starring:
Kira Lisle
Tayvia Wilson
Ethan Bukowski
Dylan Root
Matthew Zipko
Sebastian Macias
Luis Gamble
Raquel McCafferty
Thank you to the amazing cast and crew!
Thank you to the amazing cast, crew and all of our wonderful audience members for a very successful run of Beauty and the Beast!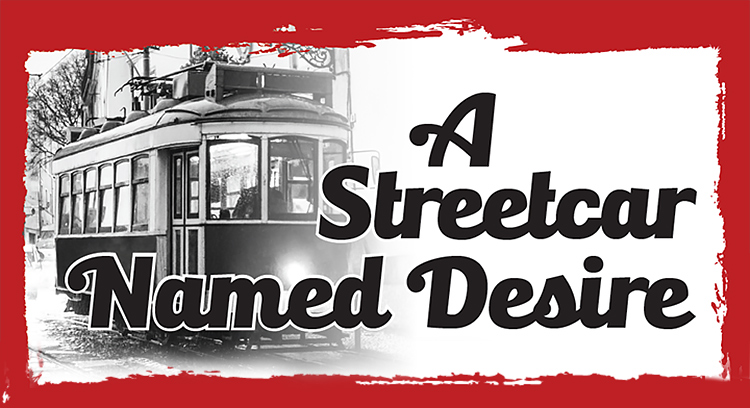 by Tennessee Williams  |  Directed by Morgan McCabe
Cast List
Blanche – Laura Riggle
Stella – Laura Pankowski
Stanley – Ranen Toosley
Mitch – Matthew Ruiz
Eunice – Irie Crouch
Steve – Ryan Graan
Pablo/Young Man/Doctor – Nathan Stevens
Woman/Nurse – Vanessa Matthews
Production Staff
Director – Morgan McCabe
Assistant Director – Ryan Graan
Production Coordinator – Lise Manon Martine Dary
PR and Publicity – Mohammed Alsulaiman
Lighting Designer – Rebecca Ashby
Set Designer – Steven Mayersky
Sound Designer – So Min Park
Costume Designer – Irie Crouch
Props – Justin Lara
A Comedy by Mary Lynn Dobson  |  Directed and Designed by Zachary Gipson
A frantically funny, Monty Pythonesque retelling of the classic.
This time around, the legendary legend, in his never-ending quest to aid the needy, encounters a lovely damsel-in-distress (oddly obsessed with skin conditions); an everscheming sheriff who would rather bowl a strike than hit a bull's-eye; a gold-hoarding, badguy monarch wannabe; and a good-natured "Town's Gal" who manages to make his way into every scene, whether he belongs there or not. Combine them with an expandable band of spoon-wielding Merry Men whose collective IQs equal six, and you've got an irreverent jaunt through Sherwood Forest you won't soon forget!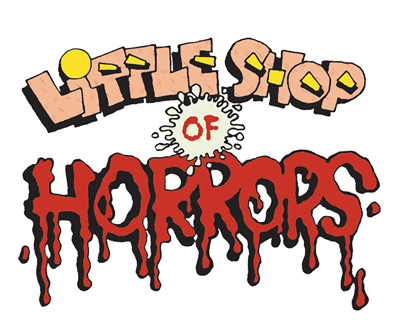 LITTLE SHOP OF HORRORS
Is presented through special arrangement with Music Theatre International (MTI). All authorized performance materials are also supplied by MTI.