Amber Mosley, Ph.D.
Staff Psychologist, Counseling Center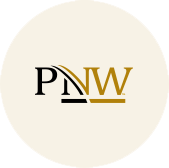 Introduction
Dr. Amber Mosley earned her Ph.D. in Counseling Psychology from Western Michigan University. She also holds an M.A in Counseling Psychology and a B.A. in Psychology with minors in Spanish and Gender and Women's Studies from Western Michigan University. Dr. Mosley also has specialized course concentration in marriage and family therapy, holistic health, mindfulness meditation, and healing art. She believes in multiple modes of knowing, being, and understanding and values supporting the college population in discovering the mode that best facilitates their functioning in ways that align with who they are.
Dr. Mosley has experience working with adjustment difficulties, anxiety, mood disorders and uncomfortable emotions, relationship difficulties and growth, gender-based violence and ism-based trauma (racism, sexism, religious discrimination, etc.), identity development, and holistic wellness. She uses a developmental and multicultural lens to understand and support clients and believes in fostering an egalitarian therapeutic relationship to empower clients to own their growth and change.
Dr. Mosley specializes in working with the college population and values supporting students through this unique experience. She has worked as a Coordinator of Sexual Assault Prevention Education and Health Promotion Expert, Clinical Director, Clinician, Educator, Program Builder, Facilitator, and Clinical Supervisor at multiple Midwestern Universities. She also has worked at a community-based comprehensive testing and assessment site meant to facilitate the needs of K-12 students by advocating in schools or on school boards as well as training parents to understand their children's needs post-assessment. She has developed a culturally responsive testing method and therapy style. She has also researched facilitating resilience and intention to persist to address graduate student dropout rates and hopes to continue to contribute and expand this area of research and practice to the entire college population.