Elizabeth Cottrell, B.A.
Diagnostic Extern, Counseling Center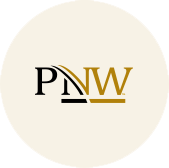 Introduction
Elizabeth is undertaking her diagnostic externship at Purdue University Northwest, Hammond Campus. She is a second-year doctoral student in Clinical Psychology with a Neuro Concertation at Illinois School of Professional Psychology at National Louis University. Elizabeth received her B.A. in Psychology from Governors State University in University Park IL. Previous experience includes being a Rehab Technician for Athletico, and a Research Assistant for Development Psychologist Dr. Allie Cipa at Governors State University.  
Her clinical interests include working with Traumatic Brain Injuries and Post Concussive Syndrome, specializing in gender differences. Elizabeth approaches psychology with a compassionate cognitive behavior perspective approach that is integrated with client- centered techniques.