Holly Hemphill, M.A., LMHCA, NCC
Staff Therapist, Counseling Center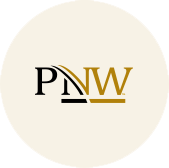 Introduction
Holly Hemphill received her M.A. in Clinical Mental Health Counseling and her B.A. in Clinical Psychology from Governors State University. She has also obtained additional training in art and play therapies, along with trauma-informed cognitive behavioral therapy.
Holly is trained as a generalist and has worked with individuals ages thirteen and up, presenting with various mental health conditions, cultural backgrounds, and life challenges. She works from an integrative perspective stemming from a person-centered modality. Her therapeutic style is authentic, engaging, empathetic, collaborative, and nonjudgmental. She believes everyone is unique and deserves to be heard and treated as an individual.
Holly is an active member of the American Counseling Association, Association for Child and Adolescent Counseling, and Chi Sigma Iota. She also volunteers with the American Legion to help support our veterans and troops.