Leah Faber, M.A.
Therapy Extern, Counseling Center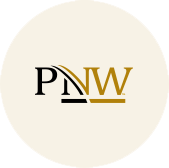 Introduction
Leah is currently in her third year at Midwestern University where she is working towards her doctorate in clinical psychology and received her M.A in clinical psychology in August 2020. Leah attended Hanover College for her undergraduate degree, where she earned a dual Bachelor of Arts degree in Psychology and Business. Throughout her undergraduate and graduate career Leah interned at various private practices and performed her own research on loneliness in college students as it relates to depression and social anxiety. 
Leah is interested in and has experience working with mood and anxiety concerns. Leah approaches therapy and conceptualizes through a cognitive behavioral perspective. Leah is excited to gain experience in college counseling and to assist students in navigating various challenges in their life as they begin to enhance their identity during this transitional period in life.