About Us
We prepare students to provide ethical, research-informed, culturally competent relational mental health services to a diverse array of clients.
We embrace a scholar/practitioner model of systemic family therapy training. Our program is a 2.5-year program, with a maximum completion time of five years.
Accreditation
We are accredited by the Commission on Accreditation for Marriage and Family Therapy Education (COAMFTE). Our current period of accreditation is from 11/1/2017 to 11/1/2024. We have been accredited since 1994.
Faculty and Staff Directory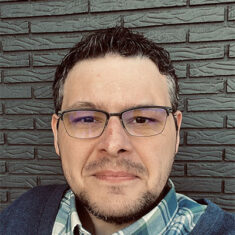 Director, Couple & Family Therapy | Associate Professor

---
Visiting Assistant Professor

---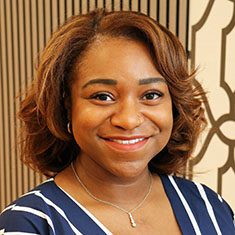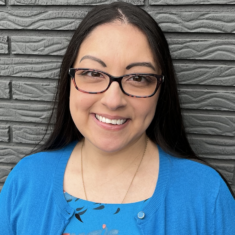 Administrative Assistant for Graduate Programs & Services

---
Course Information and Curriculum

Courses in the couple and family therapy concentration are designed to comply with COAMFTE requirements, requirements for content set forth by the Behavioral Health and Human Services Licensing Board which oversees the licensure of marriage and family therapists in the state of Indiana, as well as prepare students to take the National MFT Licensure Exam. The program is a total of 60 credits without a thesis, and 63 credits with a thesis.
CFT 60000          Basic Systemic Therapy Skills (3 credits)
CFT 61000          Classic Theories in Couple & Family Therapy (3 credits)
CFT 66000          Contemporary Theories in Couple & Family Therapy (3 credits)
CFT 65500          Couple Therapy (3 credits)
CFT 65000          Sexuality and Sex Therapy (3 credits)
CFT 64500          Treating Trauma with Couple & Family Therapy (3 credits)
CFT 64000          Diversity and Social Justice in Couple & Family Therapy (3 credits)
CFT 69500          Introduction to Research and Writing in Couple & Family Therapy (3 credits)
CFT 69600          Research Methods in Couple & Family Therapy (3 credits)
CFT 69700          Research Analysis in Couple & Family Therapy (3 credits)
CFT 69800          Research MS Thesis in Couple & Family Therapy (3 credits) *Optional – This is the Thesis / Defense Course
CFT 63000          Ethics and Professional Issues in Couple and Family Therapy (3 credits)
CFT 63500          Theories of Human and Family Development (3 credits)
CFT 62000          Diagnosis and Assessment in Couple & Family Therapy (3 credits)
CFT 59000         Special Problems in Couple & Family Therapy (3 credits) Optional/Offered as Needed
CFT 67000         Topical Issues in Couple & Family Therapy (3 credits)
CFT 67500         Practicum in Couple & Family Therapy (3 credits for 6 semesters, 18 total)