COVID-19 Faculty/Staff Updates: One Month Since Fall Semester Started
September 28, 2020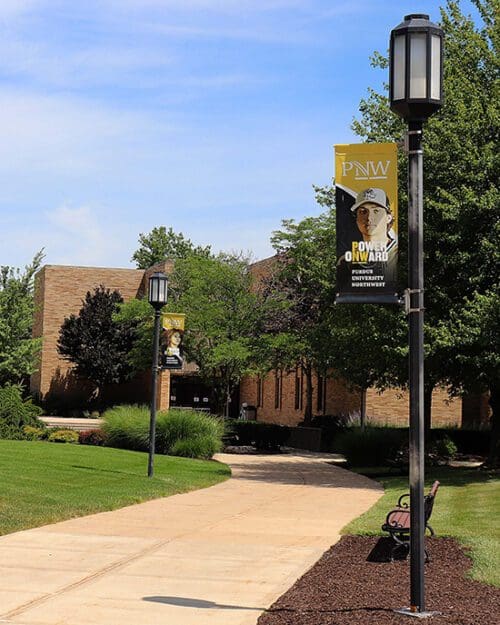 Today marks one month since fall semester started, and the Safe Return to Campus Task Force wanted to send out some updates about COVID-19 protocols on campus.
Tracking Coronavirus at PNW
You can locate our dashboard of active positive cases on our website. Please note active cases reflect positive results for on-campus and remote individuals.
Cases are removed from the count after individuals remain home in isolation for at least 10 days from the date symptoms began AND are 24 hours fever-free without fever-reducing medications and improvement of respiratory symptoms.
Reporting Coronavirus
To report a positive COVID-19 Test:
Getting Flu Shots
Regional Health is offering COVID-19 testing as well as the season flu shot. They have an office located on PNW's Hammond campus, off 173rd street by the Fitness and Recreation Center. There is a cost for these services.
Faculty and staff are also welcome to attend a free flu shot event on campus. As a reminder, we are requiring individuals to make an appointment to get their flu shot for the on-site events.
Appointments are still available. Upcoming dates include:
Tuesday, September 29, 10:30 a.m. to 2 p.m. at Westville, DSAC, room 1113
Wednesday, September 30, 10:30 a.m. to 2 p.m. at Hammond, FRC, Racquetball Courts
Exposure to Exposure Explained
The Test Results Committee has received quite a few inquiries about the protocols for exposure to exposure for COVID-19. Below you will find the explanation for this:
For employees who have been exposed to someone who was exposed to COVID, per the CDC  and PNW guidelines, if the employee has not tested positive for COVID, has not been directly exposed to someone who has tested positive for COVID-19  or who is not exhibiting COVID symptoms they would not need to isolate. We encourage all employees to continue to monitor for symptoms, stay home if unwell, wear a mask, wash hands frequently and maintain social distancing.
*In all situations of possible exposure, becoming symptomatic or testing positive please continue to follow PNW Protocols to report these instances.
Keeping Campus Safe
 The Safe Return to Campus Task Force thanks you for your efforts to keep campus safe and reminds you that face-covering protocols as well as social-distancing protocols are still in effect.  Show your Pride and share the responsibility to continue to keep campus safe.
Wear a Face Covering
Practice Social Distancing
Keep It Clean
Stay Home if You're Sick
Have questions, concerns, or feedback about PNW's COVID-19 response, click here.