COVID-19 update from Chancellor Keon: Spring and Summer 2020
March 16, 2020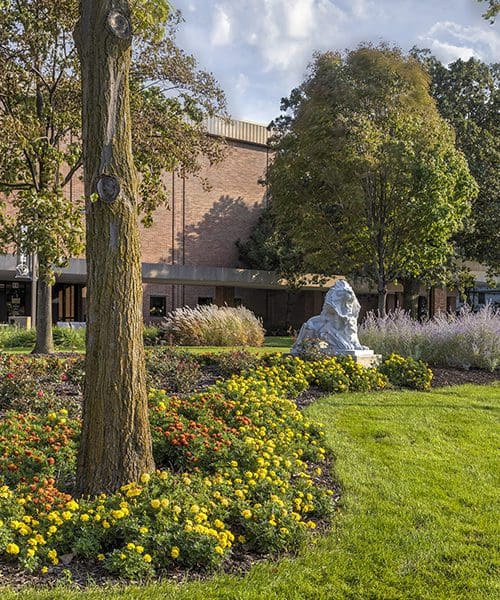 To: Purdue University Northwest Students, Faculty and Staff
From: Chancellor Thomas L. Keon
Date: March 16, 2020
To do all we can to maintain the health and safety of our Purdue Northwest students, faculty and staff, and to support the public health response of our community to the COVID-19 crisis, we will be moving to remote learning for the remainder of the Spring 2020 semester, including the final exam period.
We wanted to preserve the slim hope of a return to in-person instruction, but evolving circumstances and scientific guidance make it clear that no such resumption would be responsible. Classes will reconvene remotely on March 23.
We realize the challenges of this move to remote learning and did not come to this decision lightly. The CDC has now issued guidance that "for the next 8 weeks, organizers … cancel or postpone in-person events that consist of 50 or more people."
Institutions of higher education are currently exempt from this CDC guidance, but that could change quickly. Our students making travel plans—especially our international and non-resident students—need to know now the learning plan for the remainder of the semester. Travel guidance is changing almost daily, and travel that is possible today may not be tomorrow.
Our faculty and staff will now be better able to plan the remainder of the semester with this decision made.
We also have decided that summer classes will move to online delivery for Summer 2020. We anticipate there may be some exceptions for labs and clinical instruction and more detailed information will be forthcoming later in the semester.
May Commencement Ceremonies
At this time, we do not anticipate being able to hold commencement ceremonies in person, on campus. We will certainly share definitive information about commencement as it becomes available.
Student Housing
Students living in the University Village residence halls will receive detailed instructions from Housing and Residential Education tomorrow (Tuesday, March 17). It is important to note that University Village will remain open for any current resident who needs to remain in housing.
That said, with the remainder of the semester now to be delivered remotely and all student activities cancelled until the semester's end, we strongly recommend that all students in the residence halls who can move home—or to a different location—do so.
Fitness Centers
As of 5 p.m. on Monday, March 16, the Purdue Northwest Fitness Centers in the Hammond Fitness and Recreation Center, and the Westville Dworkin Student Services and Athletic Center, will close in response to federal and state recommended precautions about the COVID-19 virus.
The Fitness and Recreation Center will remain available only to students who live in PNW's University Village residence halls, with limited hours. More information will be provided to students who remain on campus in University Village.
Telework
To PNW faculty and staff, as indicated in earlier communications, our campuses remain open and remote working on a temporary basis is available and encouraged. Any staff member who wishes to work remotely during the spring semester should discuss the options with their supervisor.
Please also see the memo from Interim Provost Latif and Vice Chancellor Turner for additional information on this subject.
In Summary
We will be moving to remote instruction for the remainder of the Spring 2020 semester.
Housing will be available for those students who must remain on campus, but any student who can move home/to a different location should do so.
Our campuses remain open, with telecommuting/remote work permitted wherever possible.
You have my deepest thanks for all you will do to help us continue our semester—from wherever you are.
Please continue to check your PNW email and the PNW COVID-19 Guide regularly for the latest information and answers to the most frequently asked questions.
Chancellor Thomas L. Keon