Scholarships
PNW is a National Center of Academic Excellence in Cyber Defense Education. Students enrolled in our Computer Information Technology undergraduate program and MS Technology CIT Concentration graduate program are eligible for a special scholarship opportunity.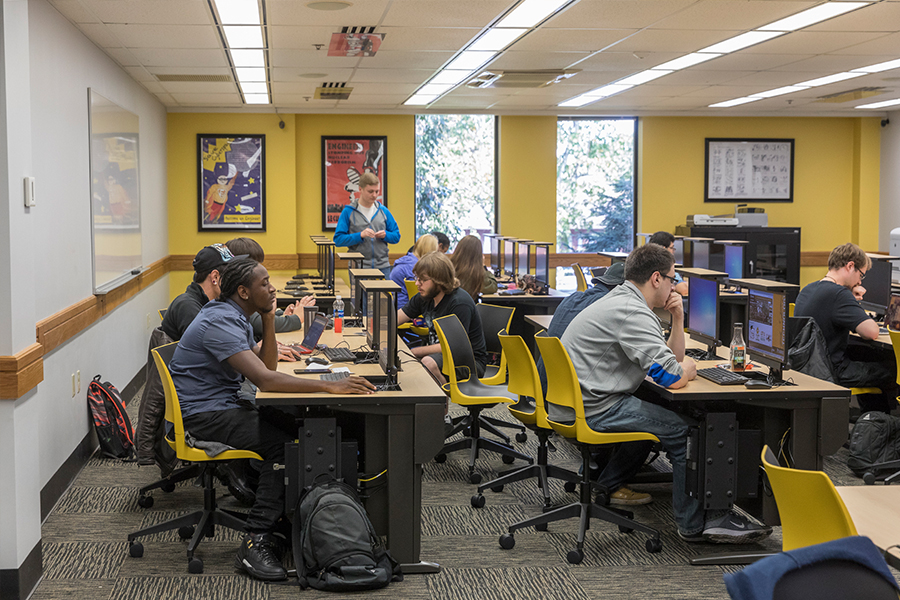 Department of Defense (DOD) Cyber Scholarship Program (CySP)
This scholarship is designed to encourage the recruitment of the nation's top cyber talent to help secure our nation against threats of information systems and networks.
01 February 2023
Expand for Details
Due Date and Application Material:
New Recruitment Applications will have until 01 February 2023 to submit their application through the DoD CySP online tool.
See DoD site for information on the program which will include links to register for an account needed to fill-out an application:
DoD Information Site
Questions can be directed to Prof. Stefanek at PNW (stefanek@pnw.edu).
Benefits:
Stipend of $22,000 (community college), $27,000 (undergraduate), and $32,000 (graduate) to cover room and board.
Full tuition and required fees (including health care).
Allowance for books.
Facilitation of internship opportunities.
Guaranteed DoD employment after completion of undergraduate or graduate degree.
Eligibility:
If a male 18 or older, must register with selective service.
Must be a rising college Junior or Senior pursuing a bachelor's degree; or in their first or second year of a master's degree; or pursuing doctoral degrees
Must be a US citizen or permanent resident admitted to the U.S. for permanent residence prior to award.
Must qualify for security clearance.
Must not currently be a DoD or Federal employee (civilian or military)
Must be enrolled (accepted for enrollment) in a full-time program at one of the 300+ schools designated by NSA as a NCAE-C (PNW is a NCAE-C).
Must be pursuing a course of study and/or have a declared major in one of the scientific, technical, or managerial disciplines related to cyber or with a concentration in cybersecurity.
As an undergraduate student, the applicant has a 3.2 out of a 4.0 grade point average (GPA) or, as a graduate student, the applicant has a 3.5 GPA out of 4.0, or an analogous rank based on a comparable scale.
Must be willing to be mobile and move to the location of their internship/final service obligation.
Obligations:
Students selected will be required to sign a written agreement obligating them to work for DoD as a civilian employee for one calendar year for each year of scholarship assistance.
Students will be also required to serve in internship positions, if timing permits, with DoD organizations during the time they are receiving scholarship support.
Students will be required to sign an agreement stating that they will accept assignments requiring travel or change of duty stations as interns or employees.
Students will be required to complete a security investigation questionnaire to initiate the process for a background investigation in preparation for their internships, if applicable, and as a condition of future employment with the DoD.
Undergraduates will be required to maintain a 3.2 GPA and graduate students 3.5 GPA.
Except for small achievement awards, not to exceed $6,000 in an academic year, a student may not accept simultaneous remuneration from another scholarship or fellowship.
Students who fail to complete the degree program satisfactorily or to fulfill the service commitment upon graduation shall be required to reimburse the United States, in whole or in part, the cost of the financial (scholarship) assistance provided to them.
Application Content:
Enter all content required in the online application tool.
Transcripts: Students may submit either official or unofficial transcripts.
Letters of Recommendation should be a PDF copy of the original version uploaded through the new application tool. Letters should be on official company/institution letterhead, include the contact information to confirm the letter is valid (full name, mailing address, phone number, email address) and must be signed by the author.
A National Need
Cybersecurity workforce development the key to ensuring the nation has adequate capacity to protect information and information systems. In 2017, the U.S. employed nearly 780,000 people in cybersecurity positions, with approximately 350,000 current cybersecurity openings, according to a national study by US National Institute of Standards and Technology.
Contact Us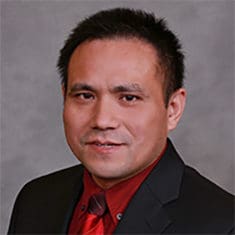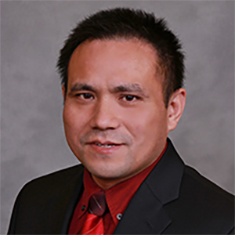 Professor, Computer Information Technology

---