Veteran Services
Our team is committed to creating a community of support for veterans, active-duty service members and their families.
PNW Veteran Services should be the first destination for any active-duty service member, veteran or veteran dependent.
We strive to provide the best assistance to those who serve, ensuring that transitioning from the military to higher education is seamless and as stress free as possible.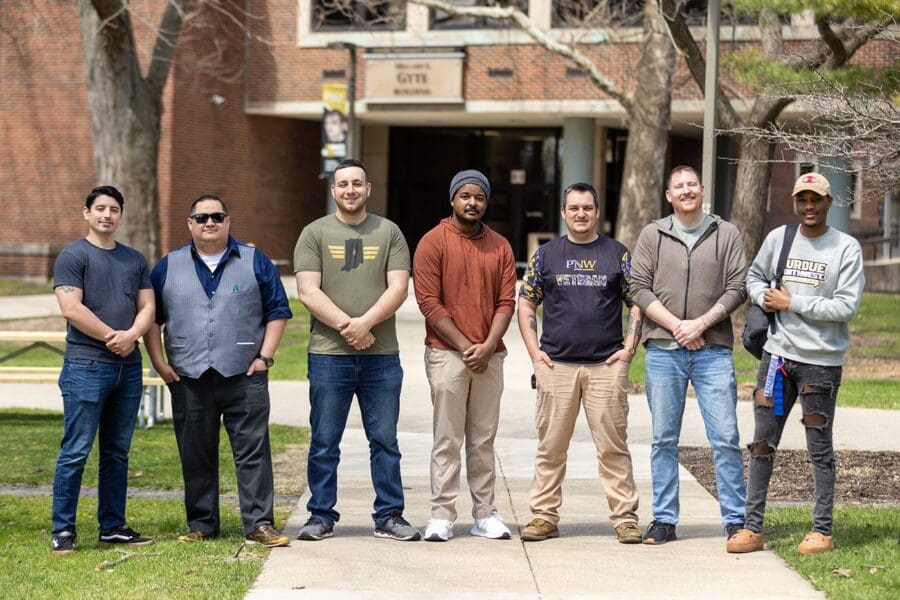 Educational Benefits
Explore more about which benefits work best for you and your educational goals.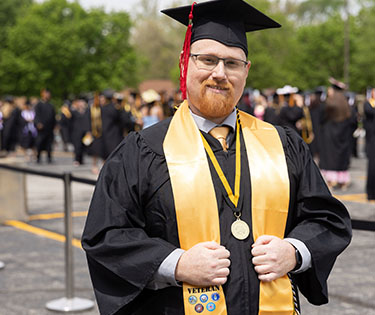 Veterans Cost Guide
The Veterans Cost Guide required by Section 1018 of the Isakson and Roe Act provides students that are eligible for VA Education Benefits the ability to see the estimated annual cost of attendance, how much their benefits will cover while attending, and the possible outcomes of these benefits at Purdue University Northwest (PNW).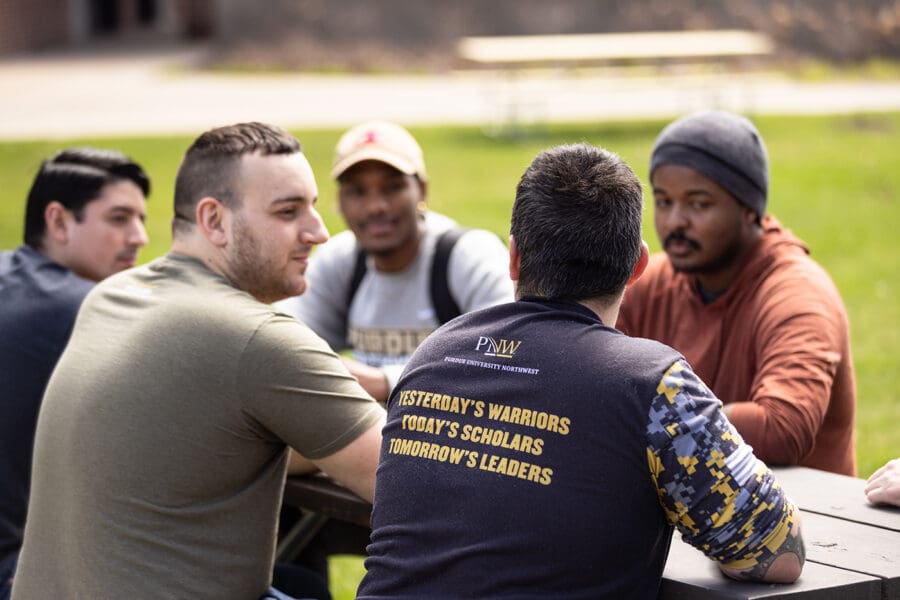 Veterans Admission Checklist
Veterans have additional paperwork to file throughout the admissions process and throughout college. Knowing what paperwork is required and how to properly file it is important to your admission and benefits process.
Our Services
VA education, disability and health care counseling
Scholarship, FAFSA and ScholarTrack navigation assistance
Veteran Peer Support and transition assistance. We know what you're going through because we've been through it.
Referrals for EXTENDED test time
FREE One-on-One Tutoring
Priority Registration: Set your schedule how you want it, by being the first to register for classes.
Fee deferment, payment assistance and emergency relief funds available
Annual Veterans Day Ball and other year-round events. Maintain military comradery and tradition without the formality.
Veteran Lounge on both campuses with USO style snacks, drinks and free printing. Lounges are designated Green Zones where you can talk like you did in the military with other veterans.
Veteran Advocacy: Put simply if you have a problem come talk to us. We use our "knife hands," so you don't have to.
Contact Us
Phone
Main Office: (219) 989-2727
Veteran Services Coordinator: (219) 989-2772
Email