Debra Wysong, J.D.
Director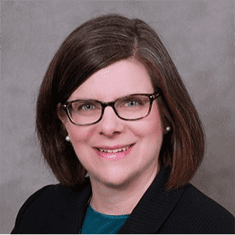 Introduction
Debra J. Wysong is an attorney licensed in Indiana and Illinois. She became the Director of the Disability Access Center at Purdue University Northwest in September 2016. Debra started her career as an elementary school teacher. She taught both regular and special education students in public and private school, in both regular and special education classes at the elementary, middle, and high school level.
After law school Debra worked for over 14 years at Equip for Equality, the Illinois Protection and Advocacy agency, first as a staff attorney representing parents of students with disabilities and then in 2007 she became a Sr. Attorney and Helpline Manager. Debra oversaw a statewide Special Education Helpline empowering parents to advocate effectively. She trained and supervised legal interns and attorney volunteers who staffed the Helpline. Debra also advised and represented many special education students in negotiation, mediation, administrative hearings, and federal court.
Debra served on the Illinois Attorney General's Special Education Advisory Committee. She also developed and conducted presentations speaking throughout Illinois and nationally regarding special education law. After leaving Equip for Equality Debra served a Northwest Indiana school district as their Human Resource Director and Section 504 Coordinator. Debra graduated from Valparaiso University School of Law Magna Cum Laude.