21st Century Scholars
We provide quality academic support programs and services to enhance the academic progress and personal development of every 21st Century Scholar enrolled at Purdue University Northwest.
The PNW 21st Century Scholars Collegiate Support Program seeks to provide you with the tools, resources, and opportunities to excel academically, find gainful employment and serve your community.
Eligibility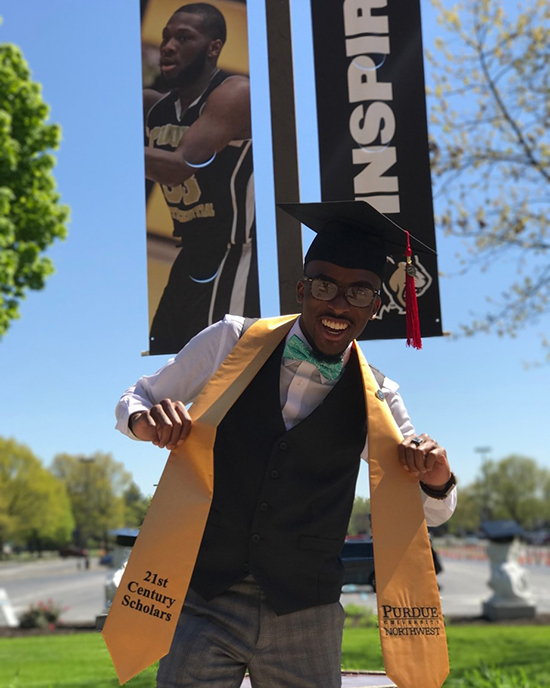 21st Century Scholarship recipients are automatically enrolled in the PNW 21st Century Scholar Program once you have enrolled in your academic program.
The program is free of charge. To receive the scholarship each semester, you must be enrolled at full-time status (at least 12 credit hours).There are additional requirements to maintain the scholarship.
Areas of Focus
Academic Performance and Persistence
Student Engagement and Enrichment
Career Exploration and Preparation
Financial Literacy and Debt Management
About the Program
Indiana's 21st Century Scholarship was established in 1990 to ensure that every Hoosier student can afford the opportunity provided by a college degree.
You must have enrolled in for the scholarship in 7th or 8th grade. In high school, you are connected to programs and resources to help you plan, prepare and pay for college by completing the Scholar Success Program (SSP).
Once you fulfill your SSP requirements and graduate with an Indiana Core 40 high school diploma, four years of tuition to an Indiana school will be paid for by the scholarship.
Helpful Links