21st Century Scholars
We provide quality academic support programs and services to enhance the academic progress and personal development of every 21st Century Scholar enrolled at Purdue University Northwest.
The PNW 21st Century Scholars Collegiate Support Program seeks to provide you with the tools, resources, and opportunities to excel academically, find gainful employment and serve your community.
Eligibility
21st Century Scholarship recipients are automatically enrolled in the PNW 21st Century Scholar Program once you have enrolled in your academic program.
The program is free of charge. To receive the scholarship each semester, you must be enrolled at full-time status (at least 12 credit hours).There are additional requirements to maintain the scholarship.
You can enroll your child as a 21st Century Scholar from the time they enter 7th grade to June 30 of their 8th grade year. To apply for the 21st Century Scholars program, your student must:
1. Be a resident of Indiana, both when applying and when receiving the scholarship (determined by the residency of the parent or legal guardian).
2. Be one of the following:
U.S. citizen or U.S. national (includes natives of American Samoa or Swain's Island)
U.S. permanent resident who has an I-151, I-551 or I-551C (Alien Registration Receipt Card)
A non-citizen with one of the following designations (Un no ciudadano con cualquier de las
designaciones que siguen):
Refugee
Asylum Granted
Indefinite Parole and/or Humanitarian Parole
Cuban-Haitian Entrant, Status Pending
3. Be enrolled in the 7th or 8th grade at an Indiana public or private school accredited by the Indiana Department of Education.
Children in foster care may apply after the 8th grade.
Homeschooled students are not eligible for the 21st Century Scholars program.
4. Be a member of a family that meets the income eligibility guidelines. Note: students must meet income eligibility guidelines at time of enrollment and each year of college.
| Household Size | Maximum Annual Income |
| --- | --- |
| 2 | $31,894 |
| 3 | $40,182 |
| 4 | $48,470 |
| 5 | $56,758 |
| 6 | $65,046 |
| 7 or more | For each additional person, add $8,288 |
A student in foster care does not need to meet this requirement.
A student in 7th or 8th grade who is in legal guardianship does not need to meet this requirement.
For more information, please contact Tatiana Colby, 21st Century Representative at 21stcent@pnw.edu or 219-989-8414.
Connect With Us
Hammond Campus: SULB 343
Westville Campus: SWRZ 38
21stCent@pnw.edu
(219) 989-8414
Areas of Focus
Academic Performance and Persistence
Student Engagement and Enrichment
Career Exploration and Preparation
Financial Literacy and Debt Management
About the Program
Indiana's 21st Century Scholarship was established in 1990 to ensure that every Hoosier student can afford the opportunity provided by a college degree.
You must have enrolled in for the scholarship in 7th or 8th grade. In high school, you are connected to programs and resources to help you plan, prepare and pay for college by completing the Scholar Success Program (SSP).
Once you fulfill your SSP requirements and graduate with an Indiana Core 40 high school diploma, four years of tuition to an Indiana school will be paid for by the scholarship.
Helpful Links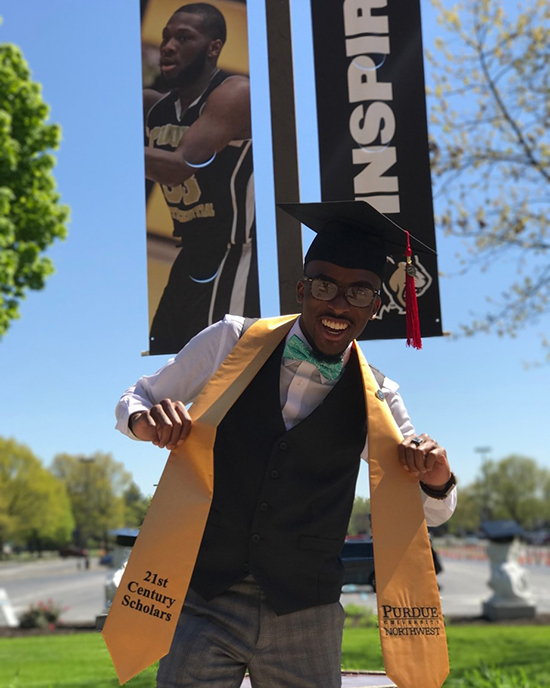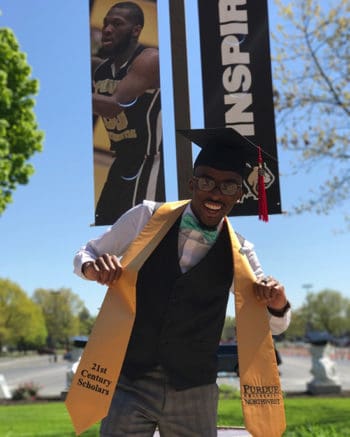 Private Tutoring for PNW Students
21st Century Scholars have access to one-on-one tutoring through Student Academic Support.
---
Explore Tutoring Options