Artificial Intelligence/Machine Learning Summer Camp
Calling all future contributors to the AI-powered world!

Do you want to learn how:
a computer plays a game against you like an expert player?
Snapchat detects your face and Facebook tags you in photos?
Apple Siri, Amazon Alexa and Google Home answers your questions?
Amazon, Netflix and YouTube recommends items of interest?
self-driving cars run without drivers?
If your answer is YES, join our Purdue University Northwest Artificial Intelligence/Machine Learning (AI/ML) Summer Camp!
The Science and Engineering that Runs our Technology
The custom-designed curriculum guides high school students through the Python coding for the implementation of artificial intelligence and machine learning algorithms. This skill set is in high demand. The machine learning algorithms are used to solve engineering problems, including renewable energy and smart power grid; trading on Wall Street; and the product recommendations at big companies such as Amazon, Spotify, and Netflix; and many other real-world applications.
Dates & Camp Format Options
High School Students
June 19 to June 23, 2023
The camp will be at Purdue University Northwest's Hammond Campus!
---
Cost and Registration
$100 per person
The deadline to register is May 31, 2023!
---
Eligibility
Open to High School students. To be eligible, students must be entering 9th grade or higher in fall 2023.
Additional Forms Required
After submitting your registration for the AI/ML Summer Camp, please be sure to complete the following two forms:
Contact Us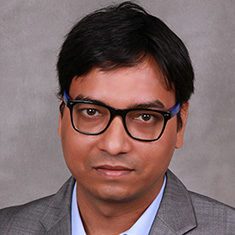 Assistant Professor, Electrical and Computer Engineering

---
Department Chair, Electrical and Computer Engineering | Professor of Electrical and Computer Engineering

---