Student Resources
From scholarships to student clubs to personal advising, find all of the opportunities available to you as a PNW engineering student!
Advising
Our advising goal is to ensure your academic success as well as establish the path to a rewarding career.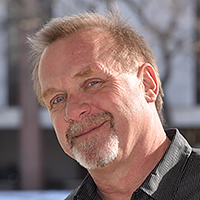 Engineering Career Advisor & Internship Coordinator

---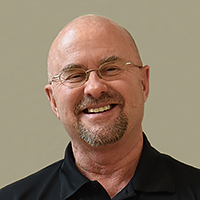 clarify life and career goals,
assess individual academic abilities,
develop suitable educational plans,
select appropriate courses and complementary educational experiences,
interpret institutional requirements,
enhance awareness of available educational resources (such as internship opportunities, honors, and tutoring programs),
evaluate progress toward established goals,
assist you in completing degree requirements in a timely manner,
seek out and use support services in the institution and the community.
Scholarships
PNW offers a variety of scholarships to recognize achievement and provide financial assistance.
School of Engineering
Eugene M. Shorb Scholarship
Presnak Engineering Scholarship
Women in Engineering Scholarship
Department of Mechanical and Civil Engineering
Mechanical and Civil Engineering Summer Engineering Scholarship
Mechanical Engineering Graduate Scholarship
The Enbridge Energy Pipeline Awareness Scholarship
Student Clubs
IEEE (Institute for Electrical and Electronics Engineers)
The IEEE club provides members with a wide range of information pertaining to the fields of Electrical and Electronics Engineering.
SAE (Society of Automotive Engineers)
The Society of Automotive Engineers wants you! SAE is not just about engineering and manufacturing, it's an adventure for all PNW students. A cross-functional team of students get together to design, promote, obtain sponsors, build, develop production and cost analysis reports, and place into competition a prototype off-road vehicle.
SHPE (Society of Hispanic Professional Engineers)
SHPE encourages members to seek leadership opportunities to better prepare themselves for the workplace. To do this, many opportunities are generated within the chapter itself to facilitate the growth of future leaders. PNW SHPE chapter aids in the academic and career development of both Hispanic & non-Hispanic students within STEM fields at Purdue Northwest.
SWE (Society of Women Engineers)
We inform young women, their parents, counselors and the general public about the qualifications and achievements of women in engineering and the opportunities available to them.
Tech Recommendations for New Engineering Students
Computer/Laptop Minimum Specs:
Processor: Intel® Core™ i5-8265U (4 Core / 6MB / 1.6GHz) or equivalent AMD
Memory: 8–16GB
Storage: 256+GB
Dimensions: 13-inch Screen
Ethernet Adapter
Webcam (either embedded or external)
Software/Tech Notes:
Computer-Aided Drawing software such as SolidWorks is not supported on Apple products.
Engineering courses including the first-year math courses utilize graphing calculators. The following calculator options will serve well: TI 83, TI 83 Plus, TI 86, TI 89, or TI-36X Pro.