Creating a Culture of Inclusion
The Creating a Culture of Inclusion Team at Purdue University Northwest aims to promote an open, respectful and welcoming climate and culture that facilitates learning, discovery, service, engagement and professional development.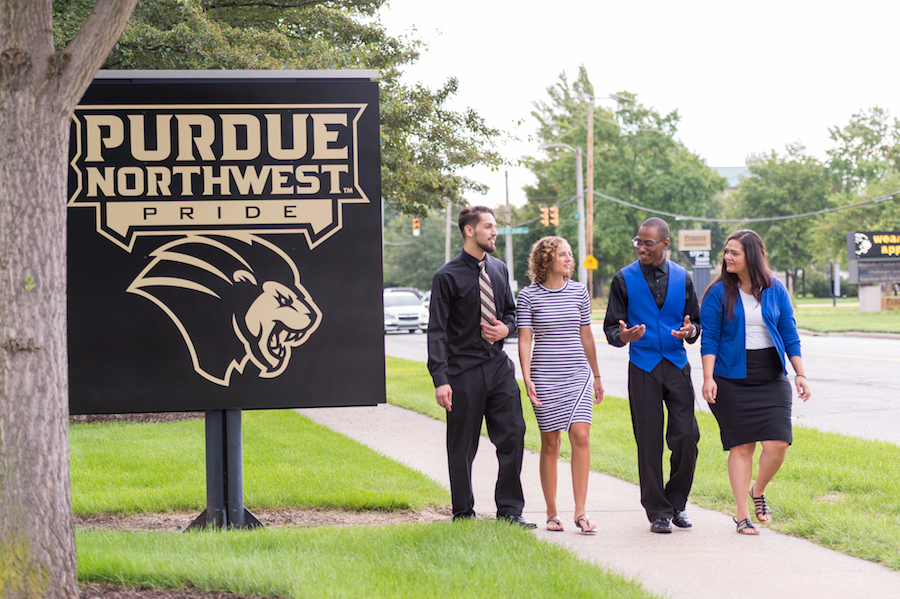 Request Funding
If you have an idea for a program or event that you would like to see on campus, funding is available to support your idea.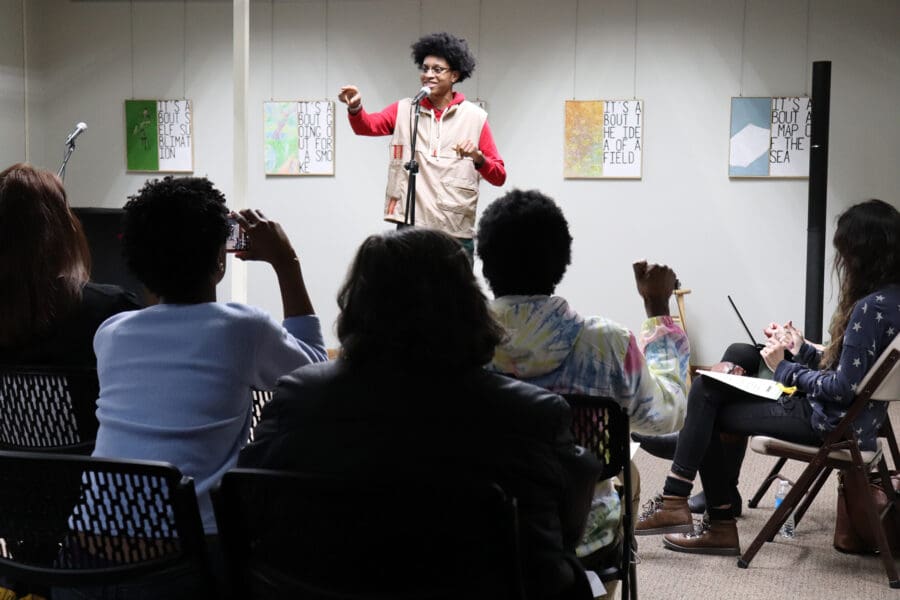 Black History Month
FEBRUARY 1 THROUGH 28
From skate parties and brunches to an engaging art contest, get ready to celebrate Black History Month all month long with PNW!
Vision
The CCIT strives for a PNW community that values diversity, equity and inclusion. Through the programs and services offered by the CCIT, students, employees and the community learn cultural awareness, appreciate diverse perspectives and promote equity.
Diversity is the infinite range of human differences. As such, we at PNW view diversity holistically, understanding that the definition is constantly evolving and that our plurality is our strength.
Inclusion is involvement and empowerment, which the inherent worth and dignity of all people are recognized and celebrated. As an inclusive university, PNW promotes and sustains a sense of belonging; it values and practices respect for the talents, beliefs, backgrounds and ways of living of its members.
A central tenet of equity is the guarantee of fair treatment, access, opportunity and advancement for all while striving to identify and eliminate barriers that have prevented the full participation of some groups. At PNW, the principle of equity acknowledges that there are historically under-served and under-represented populations. Fairness is needed to assist equality in the provision of effective opportunities for all groups while on campus and in the broader community.
The Office of Equity, Diversity, and Inclusion collaborates with various departments, student and community organizations to sponsor programs and events that enrich our campus community.
Past events sponsored by Equity, Diversity and Inclusion include:
Annual Community Celebration of the Legacy of Dr. Martin Luther King
A Toast of Black Excellence: Celebrating Black Spirit Month
Chicago Pride Parade
Chinese Moon Festival
Diwali Festival of Lights
Global Groove
Handprints for Hope Sexual Assault Awareness Campaign
Hispanic Heritage Month Celebrations
I Am First: First Generation College Students Celebration
International Tea & Trivia
Mexican Independence Celebrations
Multicultural Wellness Network/Minority Organ & Tissue Transplant Education Program Youth Summit
Performance of The Defamation Experience: The Play, The Deliberation, The Conversation
Welcome Picnic for International Students
Women's History Month Celebration
Our Four Pillars
The Creating a Culture of Inclusion Team has organized its work around four pillars to align with PNW's strategic plan.
PNW's curricular offerings and support services are designed to be responsive to student interests and needs, providing them with an excellent college experience that prepares graduates to succeed in meeting their life and career goals.
Raven Chant (Sub-Team Lead)
Oriana White
Kim Thomas
Teela Sucacin
Vanessa Quinn
Jennifer Fraga
Saiber Shaikh
The long-term strength of our institution correlates to the success of our students and graduates. Purdue Northwest will build on its academic culture and support structures, focusing on degree attainment and post-graduate success, by using a multifaceted, data-informed approach.
Catalina Rodriguez (Sub-Team Lead)

George Kacenga
Raven Chant
Oriana White
Kenny Kincaid
Saiber Shaikh
PNW is uniquely equipped to strengthen and enrich our surrounding communities in ways that are mutually beneficial for internal and external stakeholders alike.
Tim Winders (Sub-Team Lead)

Kenny Kincaid
Liz Rodriquez
Martha Gallegos
In an increasingly competitive higher education landscape, PNW will continue to build its vibrant and cohesive identity as the public metropolitan university of choice for our diverse range of stakeholders.
Taryn Eastland (Sub-Team Lead)
Luis Gamble
Monique McAllister
Godwin Charles Ogbeide
Saiber Shaikh
Meet The Team
Leadership
Faculty
Staff
Kim Thomas
Monique McAllister
Students
Luis Gamble
Martha Gallegos
Raven Chant
Oriana White
Saiber Shaikh
Teela Sucacin