Sexual Assault: What It Is, What to Do, Where to Go
What Is Sexual Assault
Sexual assault is any sexual contact, including but not limited to intercourse, that occurs without consent and/or through coercion.
Sexual assault can happen to both men and women, and both men and women can be sexual assailants. It also can happen between people of the same sex.

Consent is a clear and freely given agreement for sexual contact.
Coercion is any kind of pressure or persuasion used to influence a person's decision to engage in sexual activity. Coercion can be physical, verbal or emotional.

Sexual assault can occur between strangers or people who know each other, even those who are in a long-term relationship or are married.
Sexual assault is not about sex or an assailant's sexual desires. It's about exerting power and control over another person. This means that regardless of how some- one dresses or acts or where or how they choose to spend their time, a person who is sexually assaulted is never to blame for the assault. The only person responsible for the assault is the assailant.
What To Do If You Have Been Sexually Assaulted
People who have been sexually assaulted react in many different ways – there is no right or wrong reaction. But there are some important things to consider and decisions to make in the aftermath of an assault, and they have been listed here. Even if your assault happened days, weeks, months or years ago, it is never too late – or less important – for you to seek help and start your healing process.
Get to a safe place as soon as you can. If the assailant poses an immediate danger to you or anyone else, call 911.
Once you are safe, contact someone you trust to be with you for support. This could be a friend, family member, a resident assistant or even a specially trained sexual assault advocate.
Try preserve all physical evidence, even if you don't know if you want to report the assault or press charges.
Do not eat, drink, bathe, shower, wash your hands, use the toilet or brush your teeth until after your medical exam.
Don't change your clothes if possible, but if you need to change, put all of the clothes you were wearing in a paper bag and bring them with you to your medical exam.
Take a minute to write down everything you remember about the assault, including a description of the assailant.
You should seek medical care as soon as possible, even if you don't have any apparent injuries. For more about what to expect during a post-sexual assault exam, see the Purdue website.
Contact the police to report the assault. Reporting doesn't mean you have to press charges. For more about what to expect while filing a police report, see the Purdue website.
Seek emotional support to help sort out your feelings about the assault.
What To Do If Someone You Know Has Been Sexually Assaulted
As a loved one of someone who has been sexually assaulted, there are many important things you can say and do to aid in the healing process. Each person handles this traumatic experience differently, so it's hard to say exactly what your loved one will need from you. How- ever, here are some general guidelines:
Listen. Letting your loved one speak and direct the conversation can help them regain a sense of control. Don't push for details. Let them decide what they want to talk about and when they want to talk about it.
Believe them. Our culture makes it very difficult to talk about sexual assault, and the fear of not being believed is a very real concern for people who have been assaulted. Don't contribute to that fear.
Assure your loved one that they are not to blame for the assault, no matter what the circumstances of the assault were.
Do not judge how your loved one reacted during or after the assault – whether they fought back or not, how long they waited to ask you for help, etc. Understand that they handled the situation the best they could.
Be mindful when asking questions about the assault so that you don't seem judgmental, condescending or otherwise unsupportive.
Be supportive of your loved one's decisions. Whether or not they report the assault, press charges, attend counseling, etc., is not up to you. It is important and empowering for your loved one to make their own decisions about how to proceed after an assault. But, don't be entirely uninvolved – they might ask for your opinion or advice, and some gentle encouragement to seek both medical and emotional help can be positive.
For more guidance about supporting a loved one who has been sexually assaulted, visit the Purdue website.
Men and Sexual Assault
Men who have been sexually assaulted face additional hurdles because of society's often misguided beliefs about sexual assault and men's sexuality. It does happen to men, and they often experience the same reactions afterward that women do. If you are a man and you have been, or think you have been, sexually assaulted, it is just as important for you to seek help.
Where to go for help
Title IX Coordinator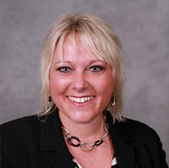 Laura Odom
Executive Director of Equity Diversity and Inclusion

---
Crisis Services Available 24/7
Emotional Support
PNW Counseling Center 
Phone: 219-989-2366
Hammond Campus: Gyte Building, Room. 005 | Westville Campus: Tech 101
Law Enforcement
Purdue University Northwest Police Dept
for Emergencies dial 911.